Why The Seven Wonders Test Has AHS Fans Scratching Their Heads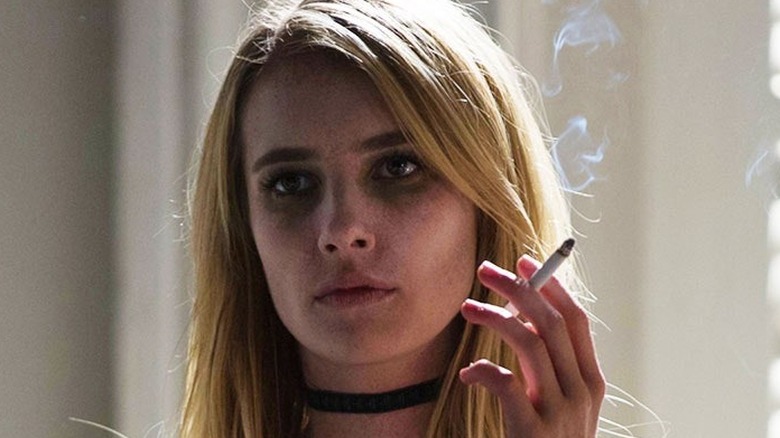 FX
Not all test preparation includes a musical performance from the legendary white witch herself, but "American Horror Story: Coven" did just that with the Seven Wonders. Stevie Nicks shows up at Miss Robichaux's Academy for Exceptional Young Ladies, encouraging Zoe (Taissa Farmiga), Madison (Emma Roberts), Queenie (Gabourey Sidibe), and Misty (Lily Rabe) on their journey toward becoming the next Supreme, a dangerous test to determine who contains each of the seven necessary skills.
The Seven Wonders are Telekinesis, Concilium, Descensum, Transmutation, Pyrokinesis, Vitalum Vitalis, and Divination, making for a lengthy and difficult test. However, some fans have looked back on the testing criteria with confusion. On the r/AmericanHorrorStory subreddit, where many fans go to reflect on and discuss the horror anthology, a recent thread questions the way the test was conducted.
What would fans change about the Seven Wonders test? How would they determine the next Supreme? The answers might surprise you.
The pop quiz from hell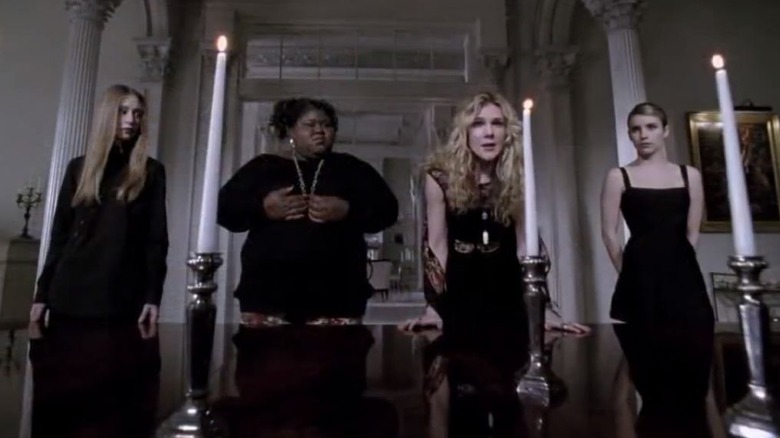 FX
Some fans found the Seven Wonders test to be too easy for a role as demanding as the Supreme. u/correctglass expressed that most of the skill assessments are testing things that occur naturally for most of the witches, then asked, "If you could put any superpower into the Seven Wonders, what would it be?"
Other fans responded in agreement, pointing out that moving candles and basic mind control skills were common among most of the witches on the show. u/SplurgyA said, "I definitely felt it was strange that setting fire to things was seen as one of The Seven Wonders, and meanwhile extremely powerful witches who had unique talents – like bringing things back to life or time travel – weren't eligible to be the Supreme," though u/SophieSaidThat pointed out that Mallory from "American Horror Story: Apocalypse" had unique powers and went on to become a Supreme.
Fans suggested shapeshifting, weather or time manipulation, and more rigorous challenges for the common powers. While it's valid to say that the Seven Wonders test seemed "too easy," escaping eternal damnation and resurrecting the dead aren't exactly included in Common Core. The four witches fail the test, despite its apparent simplicity, as Cordelia (Sarah Paulson) is declared the next Supreme after breezing through each of the Seven Wonders.
The real power they should be tested for? As u/SplurgyA said, "I think it would be funny if gluten detection got thrown into the mix."