The Real Reason Evan Peters Didn't Return For American Horror Story: 1984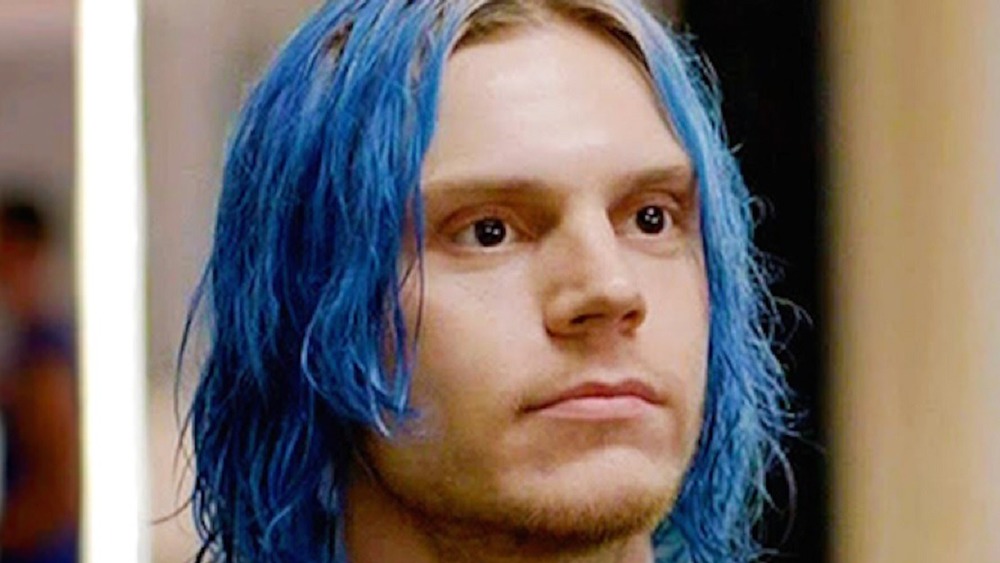 FX
Since its debut in 2011, the FX anthology series American Horror Story has become famous (or perhaps infamous) for two things: its ability to send chills down our spines and its crack cast of players. Most of the actors who appear on AHS return for multiple seasons, usually (but not always) playing different roles each time — meaning that the series tends to be a showcase for actors of great skill and even greater range.
While the series has featured its share of acting legends such as Kathy Bates, Jessica Lange, and Angela Bassett, it has also made household names out of previously little-known thespians like Sarah Paulson, Taissa Farmiga, and in particular, Evan Peters, who along with Paulson has become something like the face of the series. Of the nine seasons American Horror Story has fielded so far, Peters has appeared in eight — and the widely varied nature of the roles he's played therein have been pretty astonishing. From the troubled, sociopathic Tate Langdon (season 1, Murder House) to good-hearted "Lobster Boy" Jimmy Darling (season 4, Freak Show) to charismatic serial killer James Patrick March (season 5, Hotel) to a slew of different cult leaders throughout history (season 7, Cult), Peters is reliably one of the best parts of every AHS season — so fans were a bit taken aback when the star was missing from season 9, the classic slasher movie-themed 1984.
Sure, Peters' stock has risen considerably in recent years, and he's taken on his fair share of projects outside of AHS — but he didn't sit out the creepy proceedings of 1984 due to being too busy. The actor has revealed that he was absent from the season for a pretty understandable reason: he simply needed a break from getting inside the heads of such screwed-up characters, year after year.
Starring on American Horror Story has taken a toll on Evan Peters' psyche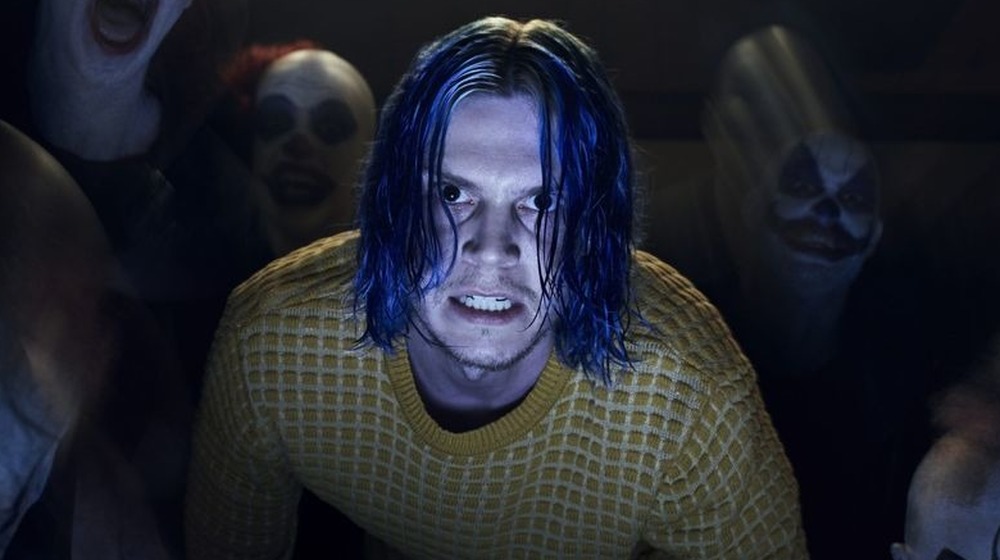 FX
Peters spoke candidly about his need for a respite from playing murderers, weirdos, and cult leaders during a 2018 conversation with GQ. He is, he says, a surprisingly normal, fun-loving guy. "I'm goofy, I'm silly, I like to have fun," Peters said. "I don't like to yell and scream. I actually hate it. I think it's disgusting and really awful, and it's been a challenge for me. Horror Story sort of demanded that of me."
He continued to share that the demands placed on him by his AHS roles were beginning to take a serious toll on his mental well-being. "It's hurting my soul and Evan as a person. There's this massive amount of rage that's been called upon from me [...] It's just exhausting," he said. "It's really mentally draining, and you don't want to go to those places ever in your life. And so you have to go there for [some] scenes, and it ends up integrating it somehow into your life. You're in traffic and you find yourself screaming and you're like, 'What the hell? This isn't who I am.'"
It's not just the darkness of AHS that has been mentally and emotionally difficult for Peters, but another aspect of the series as well, one that virtually no actors are terribly fond of: its frequent depictions of nudity and sex. "Almost every role, there's been some sort of weird sex scene, and sex scenes are not easy to do," the actor shared. "They're very embarrassing, especially when you're in your 20s and you're still awkward [...] Your [private parts] are hanging out in front of Jessica Lange, and it's like, 'This is not normal. This is a very vulnerable experience.'"
This raises the question: If he could take on any type of project he wanted, right this moment, what would it be? Get ready for a shock. "I would love to do a romantic comedy," Peters said. "I've been watching so many of them. I love them."
Evan Peters has stayed far away from horror outside of AHS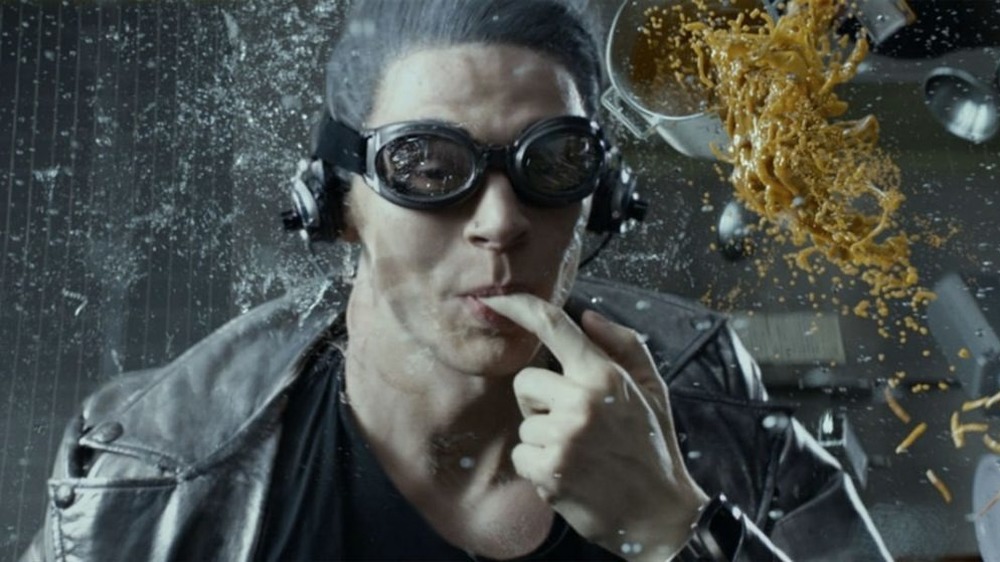 20th Century Studios
While Evan Peters has taken on a rather intense role or two outside of American Horror Story — including a stellar turn in the underrated festival gem American Animals, which you should check out post-haste — it's worth noting that he hasn't exactly been lining up to lobby for parts in horror movies. During his AHS tenure, he's appeared in all of one horror flick — the little-seen 2015 chiller The Lazarus Effect — and he's demonstrated an affinity for historical dramas, popping up in the likes of 2016's Elvis & Nixon and 2019's Helen Reddy biopic I Am Woman.
Of course, he also portrayed Peter Maximoff, A.K.A. Quicksilver, in three X-Men movies (plus a cameo in Deadpool 2), and reprised the role — er, sort of — in the smash hit Disney+ Marvel Cinematic Universe miniseries WandaVision. That's pretty big league, and to his credit, Peters certainly seems to understand that it's AHS that made it all possible, going out of his way during his GQ chat to offer effusive praise for series creator Ryan Murphy. "He's really funny and hilarious and loving, and looking out for everybody and making sure everybody's comfortable," Peters said. "You trust him." The actor wasn't just whistling Dixie — in late 2020, it was announced (via TV Guide) that he'll be returning for the upcoming, as-yet untitled tenth season of American Horror Story, which is expected to premiere sometime in 2021.