Wade And Blind Al Hang Out On Deadpool 2 Set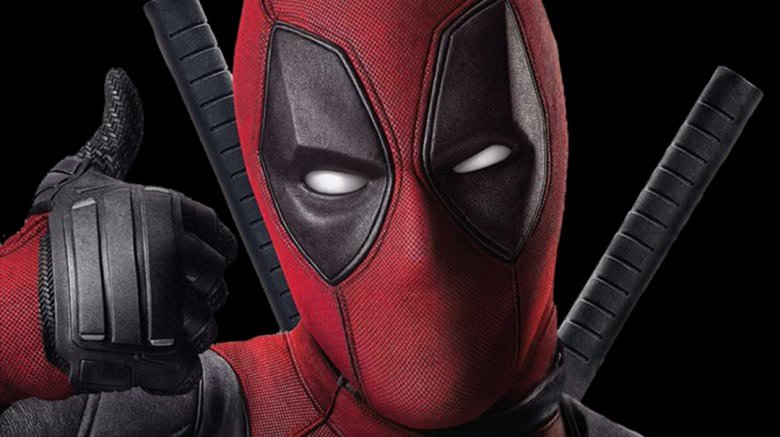 Wade won't be without his trusty roommate in Deadpool 2, and Ryan Reynolds has the set photos to prove it. Reynolds recently shared a pic on his Instagram of him, decked out in full make-up and costume, hanging out with Leslie Uggams' Blind Al. "Spent another day with this beautiful lady," he captioned the pic. "Just lost in each other's ears. #BlindAl #DriveBy."

Reynolds has shared quite a few glimpses at his life on set as Deadpool 2 filming has gotten underway, sharing pics of him with Hunt for the Wilderpeople star Julian Dennison, who will take on an undisclosed role in the sequel, and of him sitting in front of the X-Mansion, hinting at a return to the historic location in the sequel. Other set pics not shared by Reynolds show his character standing in the rain and crashing a children's birthday party.
Not much is known about the specific plot of Deadpool 2, but we do know that Wade will get some high profile new back-up in the form of two fan favorite mutants: Josh Brolin as Cable and Atlanta's Zazie Beetz as Domino. Other new cast members include The Strain's Jack Kesy as the villain, who many believe is Black Tom, a mutant who can fire concussive blasts using a wooden object and who can manipulate energy through plants, and The Outsider's Sioli Kutsuna in an undisclosed "key role." Rumor has it that the film could include a number of other notable X-Force characters as well.
In addition to Uggams, Reynolds will also be joined by a number of other actors from the first film, including T.J. Miller's Weasel, Morena Baccarin's Vanessa, Brianna Hildebrand's Negasonic Teenage Warhead, Stefan Kapacic's Colossus, and Karan Soni's Dopinder. When she announced her return for the sequel, Uggams declined to say whether Blind Al and Wade are still co-habitating, although from the looks of Reynold's photo, their close relationship at least persists.
Deadpool 2, which Brolin recently said was funnier than the first film, brings on John Wick director David Leitch as a replacement for Tim Miller. Leitch is working off a script from the first movie's Rhett Reese and Paul Wernick. The movie is set for a June 1, 2018 release; while we wait, see why the finished product will blow everyone away.