Deadpool 2 Set Photos Catch Ryan Reynolds In The Rain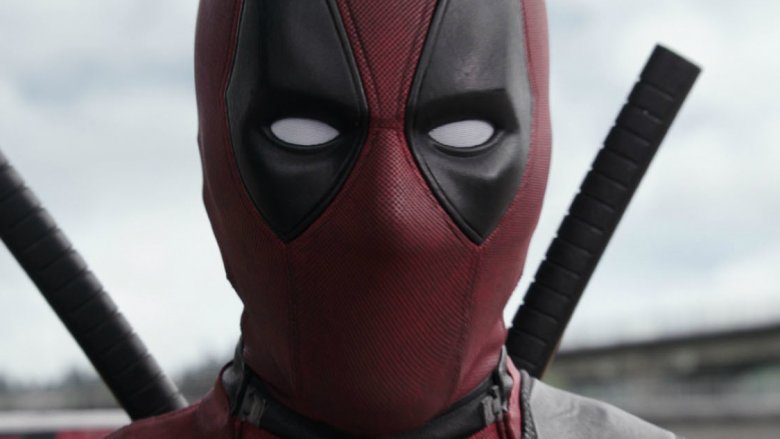 It's not all sunshine for Wade Wilson in Deadpool 2.
The folks at Just Jared got their hands on some photos from the set as production is underway in Vancouver, Canada, and they show Ryan Reynolds in full makeup. Yes, Wade Wilson still looks like an avocado.
According to the report, the sequence features Wilson getting struck by a car in the pouring rain. When he wasn't filming, Reynolds wore a black hoodie to keep warm. Check out all the photos.
Ryan Reynolds was seen with his full Wade Wilson makeup on the set of #Deadpool2 for a scene in the rain! https://t.co/MHKyGIUyeu

— JustJared.com (@JustJared) June 30, 2017
While these aren't the first pics we've seen from the set of the upcoming Marvel sequel from director David Leitch (Atomic Blonde), they are the first to show the shooting of an actual scene. Ryan Reynolds previously shared a photo that hints Deadpool will revisit the X-Mansion, then posted a snapshot from the first day of filming.
Meanwhile, Josh Brolin is starting to look more and more like Deadpool's pal Cable every day. He's been bulking up and enduring some heavy duty makeup work to recreate the character's distinctive cybernetic appearance.
This could also just be the start, too. Fox reportedly has release dates set for six more Marvel flicks through 2021. Two of them are probably for Deadpool 3 and X-Force.
Production for Deadpool 2 just got underway, so we'll definitely be seeing more in the coming months. In the meantime, take a look at the biggest dangers and details behind the movie.