Deadpool 2 Adds Hunt For The Wilderpeople Star Julian Dennison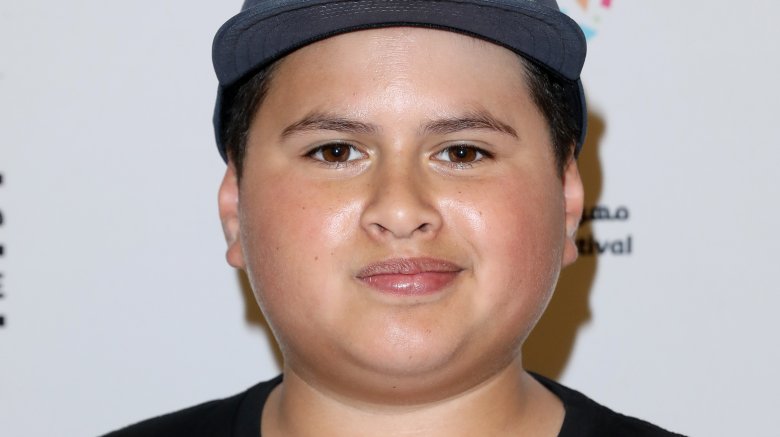 Getty Images
Deadpool 2 has added an up-and-coming young star to its cast. Star Ryan Reynolds announced on his Instagram early Wednesday that Hunt for the Wilderpeople breakout Julian Dennison has joined the cast of the sequel in an undisclosed role.
Reynolds made the announcement by sharing a pic of him in costume as Deadool giving Dennison a piggy-back ride. "Giving Julian Dennison a warm [Deadpool] welcome as we stare off into our beautiful future together," he wrote. The pic is a callback to one of the lines Dennison uttered in his breakout role in Hunt for the Wilderpeople; the young actor's other notable roles include Shopping, Paper Planes, and Chronesthesia.
Dennison isn't the only one involved in Hunt for the Wilderpeople who has gone on to do big things with Marvel. The film's director, Taika Waititi, is set to lead Thor: Ragnarok, and it seems like he couldn't be more excited to see one of his stars move on to the superhero universe as well. "Never in my wilderpeoplest deams could I have imagined this picture existing," he tweeted. "But.... Yessss." 
Reynolds' announcement comes shortly after he celebrated the completion of the first day of filming, which featured the actor in character crashing a children's birthday party. (Perhaps Dennison's character was at said birthday party?) Reynolds will be joined in the film by a returning cast including T.J. Miller's Weasel, Morena Baccarin's Vanessa, Brianna Hildebrand's Negasonic Teenage Warhead, Stefan Kapacic's Colossus, Karan Soni's Dopinder, and Leslie Uggams' Blind Al. 
Dennison isn't the only buzzy new addition to the cast, either. Josh Brolin has joined the franchise as Cable, while Atlanta's Zazie Beetz will play Domino. The Strain's Jack Kesy will play the villain, who many believe is Black Tom, a mutant who can fire concussive blasts using a wooden object and who can manipulate energy through plants. The Outsider's Shioli Kutsuna will play an undisclosed "key role," while rumor has it that the film could include a number of other notable X-Force characters.
David Leitch (John Wick, Atomic Blonde) is set to take over for Tim Miller as the director for Deadpool 2, which comes from a script from the first film's Rhett Reese and Paul Wernick. The movie is set for a June 1, 2018 release; while we wait, see why the finished product will absolutely blow everyone away.