The Neil Gaiman Fantasy You Likely Forgot Starred Two Huge MCU Stars
Paramount Pictures/Marv Films
One of the great storytellers of our time, Neil Gaiman is responsible for countless beloved books and comics, many of which have been adapted for the screen. There's the cult-classic children's animation "Coraline," the zany "Good Omens" adapted into a hit Amazon Prime series, and the promising but ultimately beleaguered "American Gods." Gaiman's philosophically dense comic series "Sandman" is in production as a major Netflix show, too.
Over the course of his career, Gaiman's characters have been portrayed by a wide range of acting talents. Former "Doctor Who" star David Tenant played the demon Crowley on "Good Omens" alongside Jon Hamm as the angel Gabriel, while the venerable Ian McShane stepped into the role of Norse all-father Odin on "American Gods."
One Gaiman adaptation, released in the mid-2000s, was a smashing success at the time but is oft-overlooked today, and it featured a pair of actors who would later go on to take roles in major Marvel Cinematic Universe projects.
Stardust featured actors from Spider-Man: No Way Home and Ant-Man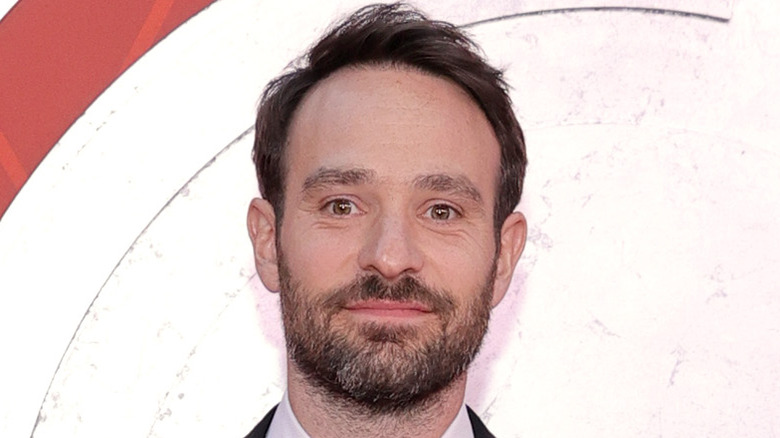 Jamie Mccarthy/Getty Images
"Stardust" began as a 1997 novel from Gaiman, whose work had become widely known for its imaginative settings and plots. A wild fantasy about magical realms, witches, and swashbuckling princes, it was adapted to film by Matthew Vaughn for a theatrical release in 2007. Alongside the likes of Robert DeNiro and Claire Danes, the movie also starred Michelle Pfeiffer as the main antagonist Lamia, and Charlie Cox as the hero Tristan. Both actors would go on to star in Marvel projects in the 2010s.
Michelle Pfeiffer is an acting icon, with films like 1992's "Batman Returns" and 1983's "Scarface" being just a few famous hits on her extensive resume. She made her MCU debut in 2018, playing Janet Van Dyne, aka Wasp, and returned to reprise the role a year later with a brief cameo in "Avengers: Endgame."
Charlie Cox, meanwhile, had relatively few acting credits before he was cast as one of the leading roles in "Stardust." It was his breakout project, and a review for Tor.com hailed his performance as "a jarring sweetness and naivete." Eight years later, Cox entered the Marvel world on the Netflix show "Daredevil," where he played the titular hero, a blind lawyer who gains extraordinary control of his remaining senses. Though Marvel scrapped their slate of Netflix shows, leaving Cox's fate in the MCU hanging, "Daredevil" was lauded by audiences and critics alike. Fans of the show were ecstatic to see him reprise the role briefly in the record-smashing "Spider-Man: No Way Home," signaling that neither Cox nor Daredevil are being left behind by the mega-franchise.