The Movie Michelle Pfeiffer Regretted Starring In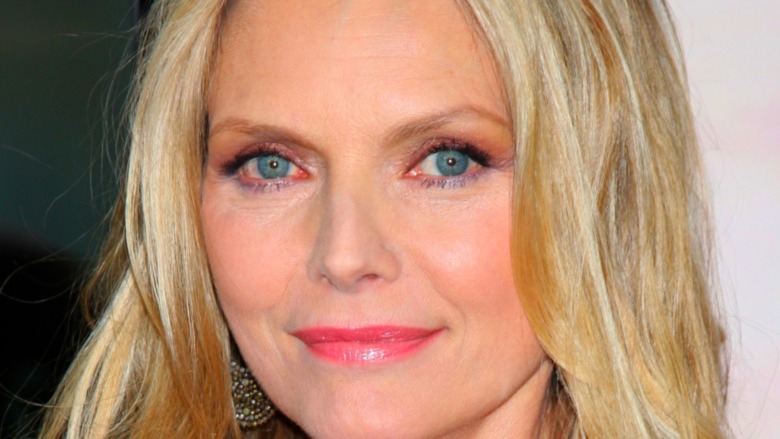 Shutterstock
Michelle Pfeiffer has been a recognizable name ever since she gave her breakout performance as Elvira in the Al Pacino-led gangster epic, Scarface. In the decades following the release of that 1983 hit, Pfeiffer has turned in memorable performances in a number of other notable projects as well, including Married to the Mob, The Fabulous Baker Boys, Dangerous Liaisons, Batman Returns, The Age of Innocence, and 2017's Murder on the Orient Express.
In addition to her reputation as a certified box office star, Pfeiffer has also earned consistent critical acclaim for her performances over the years and has three Academy Award nominations to her name. Despite being multiple decades into her career, Pfeiffer hasn't fallen into obscurity, either. The actress is currently receiving strong attention and praise for her performance in the 2021 indie dramedy French Exit — for which she was nominated for a Golden Globe — and she has an ongoing role in the Marvel Cinematic Universe as Janet Van Dyne.
However, even the greatest actors have certain films they regret starring in, and Pfeiffer is no exception to that rule.
Michelle Pfeiffer does not have a high opinion of Grease 2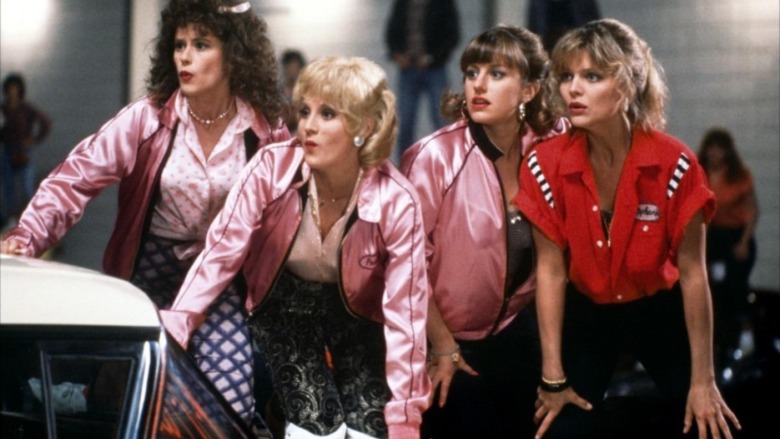 Paramount Pictures
For Michelle Pfeiffer, the project she regrets starring in the most is also the one that provided her first major film role: Grease 2, the sequel to the 1978 musical comedy, Grease. The sequel was a major critical and financial flop when it was first released in 1982 and is generally considered to be a truly disappointing sequel to its almost universally beloved predecessor.
Pfeiffer — who stars in the film as Stephanie Zinone (the leader of the Pink Ladies) — mostly avoided the critical bashing that Grease 2 overwhelmingly received from both critics and casual viewers alike. Nevertheless, Pfeiffer still openly regrets starring in Grease 2, telling Hollywood.com (via Collider) at one point that she "hated that film with a vengeance and could not believe how bad it was." She even went on to attribute her decision to star in the film to her age at the time, saying, "I was young and didn't know any better."
Given just how poorly received Grease 2 was when it was released, it's not hard to see why Pfeiffer remains critical of the failed sequel. She may be surprised to learn, though, that the film has emerged as a bit of a cult favorite among certain viewers. Of course, based on her previous statements about Grease 2, it's doubtful that will change Pfeiffer's opinion of the film all that much.