Jennifer Holland Tells All About James Gunn's Directing Style - Exclusive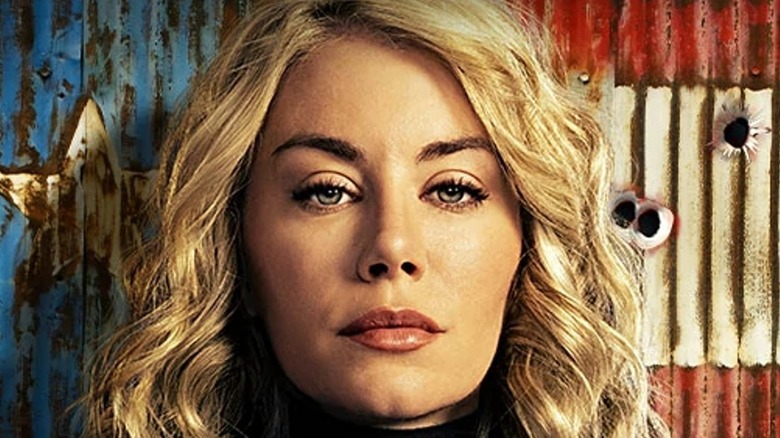 HBO Max
When it comes to assessing the work of writer-director James Gunn, it's hard to argue that few filmmakers can compare to Gunn's style as he continually finds ways to meld genres together. With his roots at Troma — Lloyd Kaufman's irreverent studio that gave us the "Toxic Avenger" movies — Gunn has no doubt proven that he has a gift for infusing comedy into his work, no matter what the genre is.
One of the biggest examples of how two distinct genres can co-exist is the partnering of the comedy and superhero genres with is "Guardians of the Galaxy" movies in 2014 and 2017, and he flipped the script slightly to replace the superheroes with supervillains in "The Suicide Squad" in 2021. The latter paved the way for the new HBO streaming series "Peacemaker," where John Cena reprises his title character for a solo outing.
Having a front-row seat to Gunn's work is Jennifer Holland, the filmmaker's longtime partner and professional collaborator who plays ARGUS Agent Emilia Harcourt in "The Suicide Squad" and "Peacemaker." Holland's role has grown considerably in "Peacemaker," as Peacemaker, Harcourt and their fellow Black Ops team members (played by Steve Agee, Danielle Brooks, Chukwudi Iwuji, and Freddie Stroma) attempt to thwart a bid for world domination by an alien race known as "Butterflies."
Holland says Gunn's biggest aim is to keep his audiences entertained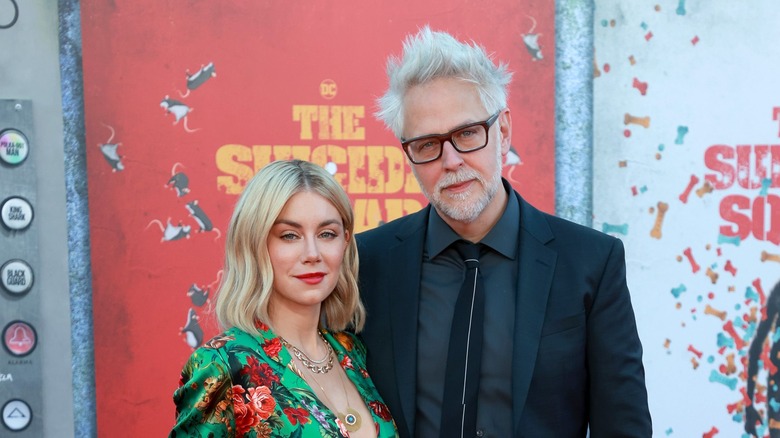 Matt Winkelmeyer/Getty Images
While Holland has spent much more time working with Gunn on "Peacemaker" than "The Suicide Squad," she's learned that no matter how much time she's on set, the filmmaker's chief objective is to make sure that he delivers something memorable for his audiences.
"I think one of the coolest things about James is that he doesn't have a whole lot of — he has ego, don't get me wrong — but his ego [helps] when it comes to his work. He wants to make something beautiful," Holland told Looper in an exclusive interview. "He wants to make something beautifully written and nuanced, and have all kinds of things that appeal to him — the craziness, very signature James Gunn-sort of stuff. But he also wants to make an entertaining piece of art for the audience to enjoy. He doesn't want to make decisions that are just solely for himself. He wants it to be entertaining to watch."
While Holland has had a bit more time to witness Gunn at work than most, the actor admits that she's still trying to figure out how filmmaker's brain ticks to come up with his creative scenarios. "Getting to watch him write all of these things and finding out how the depth of his imagination is just fascinating," Holland said. "I don't even know where he comes up with this stuff."
"Peacemaker" is streaming exclusively on HBO Max, with new episodes dropping every Thursday.