The Surprising Amount Jason Bateman Gets For Movies He Forgets Making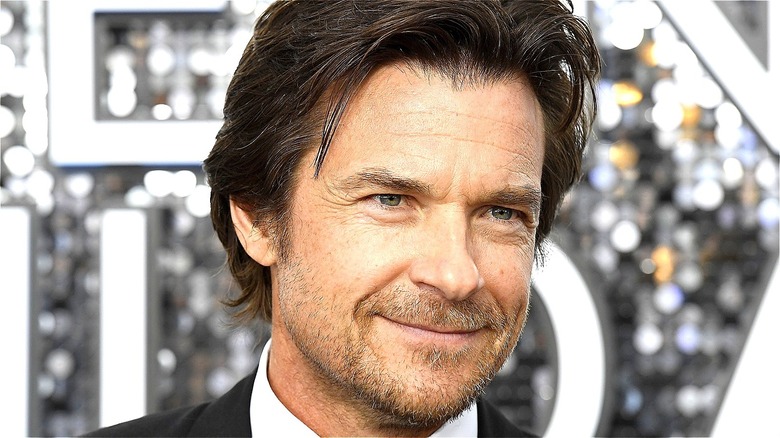 Frazer Harrison/Getty
It's almost too easy to forget, but current "Ozark" star Jason Bateman has been a working actor for more than 40 years now. He earned his first screen credit at the age of 12 with a recurring role on "Little House on the Prairie," and spent much of the 1980s working his way up from child star to teen heartthrob. While the '90s were a decidedly up-and-down decade for Bateman, the actor re-emerged in the 2000s as one of the pre-eminent comedic talents of the era. 
Bateman's re-emergence had much to do with his role on Fox's cult-hit sitcom "Arrested Development," which remains a touchstone for the early aughts. Soon enough, Bateman found himself landing gigs in comedic ventures of all shapes and sizes. Many of those jobs were little more than cameo spots in comedies with sprawling ensemble casts, however. And it turns out, Bateman booked so many minor spots, he's actually forgotten he was even in some of the best-loved comedies of the day.   
Bateman forgot he was in a pair of classic 2000s comedies
Bateman admitted as much in a fascinating 2021 Variety chat with Judd Apatow about directing. Early on, the pair talked casting, with Bateman asking Apatow about giving a virtually untested Pete Davidson one of the lead roles in "The King of Staten Island." Per Apatow, he'd seen Davidson's potential after casting him for a minor role in the 2015 hit "Trainwreck." Apatow went on to say Davidson's "Trainwreck" casting was similar to his bringing Bateman on for the brief, but utterly hilarious post-credits screen in "Forgetting Sarah Marshall."
Bateman responded to that statement by saying, "I forget I'm in that and 'Tropic Thunder' until I see the residual checks for $2.50. Both were under a minute, but it did trigger a little bit of a payment. Thank you for that." In turn, Apatow dryly offered, "I believe it also triggered heat, career heat..."
Apatow was right, of course, as Batemen was soon transitioning from scene-stealing cameos to scene-chewing leads. And as absurdly funny as it is that Batemen forgets about being in those beloved comedies, it's equally amusing he's earning just $2.50 per residual check for his work in them — particularly as "Forgetting Sarah Marshall" and "Tropic Thunder" did solid box office business. 
As Bateman had no dialogue in "Tropic Thunder," and only a couple of lines in "Forgetting Sarah Marshall," that's also not entirely a surprise. The real question now is whether or not Batemen remembers his riotous cameo in "Dodgeball." Because that one is near legendary.