Peter Dinklage Has Strong Words About This Upcoming Live-Action Disney Remake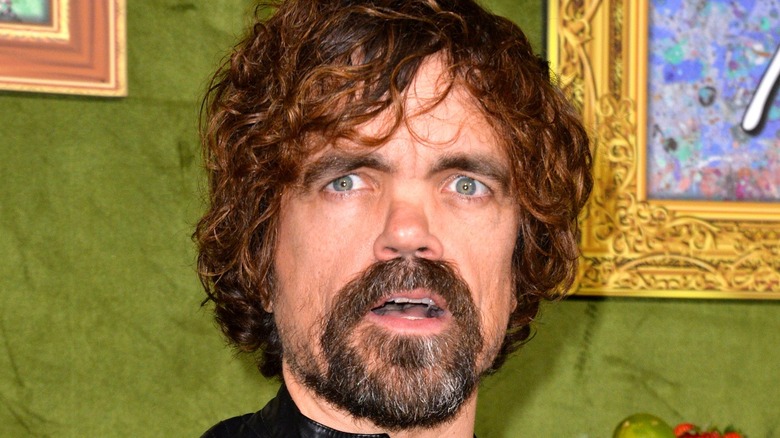 Featureflash Photo Agency
Disney is set to continue its long-running slate of live-action movies adapted from its repertoire of classic animated films with the upcoming "Snow White and the Seven Dwarves." The studio has already made casting announcements, with "West Side Story" star Rachel Zegler set to play Snow White, Gal Gadot to appear as the Evil Queen, and Andrew Burnap in a role that has been newly created for the contemporary remake.
But it would appear that one prominent actor is baffled by Disney's decision to remake a story that he believes to be offensive, especially in a time when extra care is often taken to make sure that popular media is respectful of traditionally marginalized communities. In a new interview with podcaster and comic Marc Maron, award-winning actor Peter Dinklage, who is known to be vocal about his opinions, opened up about what he sees as an offensive stereotype in the beloved fairy tale, and why it bothers him.
Peter Dinklage lambasts Disney for 'f***ed up' remake of Snow White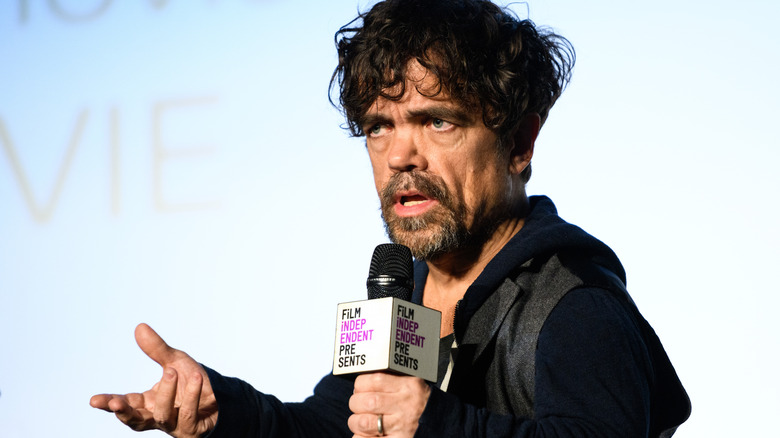 Amanda Edwards/Getty Images
Appearing on Marc Maron's "WTF" podcast, "Game of Thrones" actor Peter Dinklage brought up the subject of political correctness in politics and offensive comedy (via WTF with Marc Maron). When Maron asked whether Dinklage was offended by anything himself, the actor had venom at the ready, calling out Disney for what he sees as poor representation. "They were very proud to cast a Latino actress as Snow White," Dinklage said, "but you're still telling the story of 'Snow White and the Seven Dwarves.' Take a step back and look at what you're doing there."
The "Avengers: Infinity War" actor clarified what he sees as "hypocrisy" on the part of Disney, saying, "It makes no sense to me because you're progressive in one way and you're still making that f***ing backward story about seven dwarves living in a cave."
"Have I done nothing to advance the cause from my soapbox?" Dinklage mused. "I guess I'm not loud enough." He clarified that he didn't intend for his words to be construed as hate for the people involved with the remake of Disney's classic film. "All love and respect to the actress and the people who thought they were doing the right thing, but I'm just like, 'What are you doing?'"