Peter Dinklage Made Some Eyebrow-Raising Comments About House Of The Dragon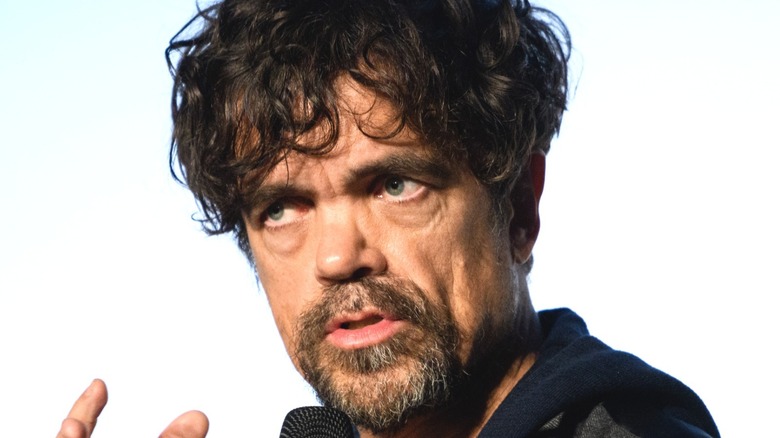 Amanda Edwards/Getty
As detailed at the end of a teaser trailer released in October 2021, HBO's "Game of Thrones" prequel "House of the Dragon" will premiere later this year. Thus far, proper footage of the upcoming series is largely limited to what's included in that early teaser. Nevertheless, comments by some of the people involved behind-the-scenes have provided additional insight into what fans can expect come its eventual release.
For example, George R.R. martin, the author of the "A Song of Ice and Fire" books on which "Game of Thrones" is based, recounted watching an early edit of the first episode of "House of the Dragon," and praised its cast while teasing a plot twist characteristic of its predecessor. Showrunner Miguel Sapochnik, meanwhile, described his approach to making "House of the Dragon" as distinct from his work on "Game of Thrones," suggesting that the newer series will attempt to stand on its own two feet whenever possible, rather than rely on the proven success of an existing formula.
The latest person involved in "Game of Thrones" to weigh in on "House of the Dragon" is Peter Dinklage, whose remarks during a recent podcast appearance indicate that he's approaching the show with a mix of excitement and skepticism.
Peter Dinklage thinks House of the Dragon is less risky than Game of Thrones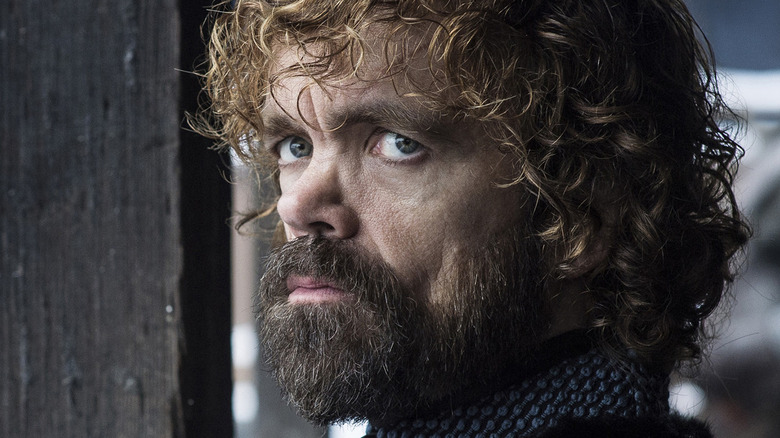 Helen Sloan/HBO
Peter Dinklage, who portrayed the fan favorite Tyrion Lannister on "Game of Thrones" for eight years (via IMDb), shared some early thoughts about "House of the Dragon" during a January 24 appearance on celebrity interview podcast "WTF With Marc Maron."
Amidst an overarching discussion of Dinklage's acting career, they eventually broached the subject of "Game of Thrones," which naturally led Dinklage to share his thoughts on "House of the Dragon." First, Dinklage notably pointed out that he's entirely uninvolved in the upcoming series, meaning that he'll be able to watch it as a fan and only a fan.
"I think it is going to be a really good show. The director and producer of it worked on our show, and I think it's going to be really f***ng good," Dinklage said. "But they took a risk on our show. HBO did. They took a huge risk on our show. It was a slow start, but why don't they do that again? This isn't a risk. It's a proven thing that works."
In summary, then, Dinklage is highlighting the fact that with "House of the Dragon," HBO is returning to a property with a built-in audience, rather than taking a risk on new material as they did with "Game of Thrones." With that said, Dinklage still expressed ample excitement, suggesting he'll still be among the many "Game of Thrones" fans tuning into its premiere.