Keegan Allen Names The Pretty Little Liars Star He Wants For Walker - Exclusive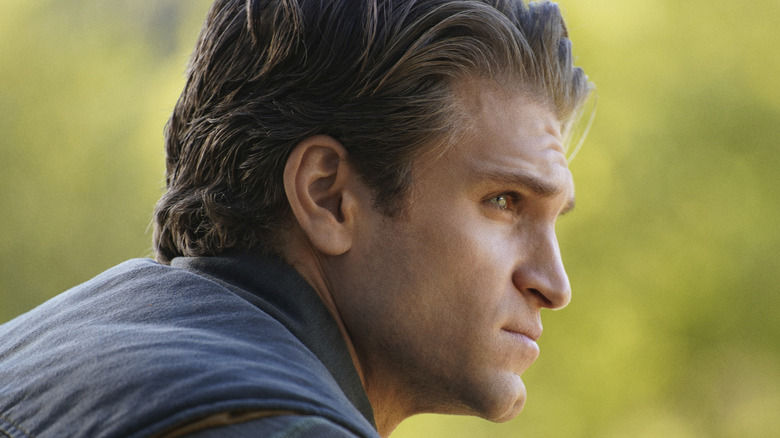 The CW
Few things are more exciting to fans than mini-reunions between actors who have worked together on different projects. When The CW announced that Jared Padalecki's real-life wife, Genevieve, would play his wife on "Walker," fans gearing up for the show couldn't be more thrilled, and "Supernatural" fans were pumped the most. The real-life couple met on the "Supernatural" set, and Jared Padalacki's onscreen grandfather (Mitch Pileggi) also signed on to play his "Walker" character's dad. It was a mini family reunion for "Supernatural" fans bummed that their favorite show ended.
The Padaleckis aren't the only "Walker" cast members from a major show. Keegan Allen (Liam Walker) made a name for himself as Toby Cavanaugh on the hit teen show "Pretty Little Liars." Like "Supernatural" and "Walker," the actor describes the set like a family — so maybe it's time some "Pretty Little Liars" alums join Allen for a "Walker" reunion.
During an exclusive interview with Looper, Keegan Allen picked which "Pretty Little Liars" actor he wants to saddle up with on "Walker" and revealed whether or not he'd like to appear on the "Pretty Little Liars" spinoff, "Original Sin."
Pretty little cowboys?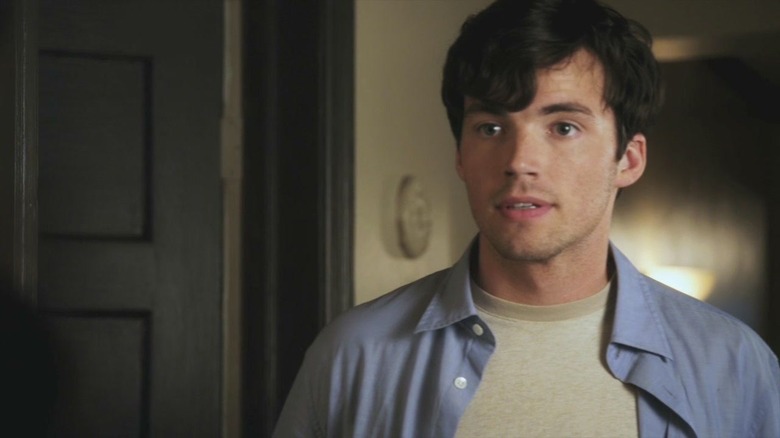 Freeform
On whether or not there's a "Pretty Little Liars" actor that Allen would like to appear on "Walker," he said, "Gosh, that's a good question that no one has asked me yet. I don't know." However, Allen quickly thought of a name. "Someone that instantly comes to mind is a very rugged individual, and I just genuinely love so much. I mean, I love all of them," he said. "They're all my family, 'Pretty Little Liars.' My family. I feel like Ian Harding would be fun because he's gotten very rugged over the years. He's an ornithologist by I trade, so he could come out here and help me figure out some Texas birds." It sounds like the "Pretty Little Liars" cast is just as close as "Walker," so he'd no doubt fit right into the cast.
Allen added, "Honestly, anybody from the show I feel could live in the 'Walker' universe very comfortably. They're all incredible actors, and even though we know them in certain roles, they're stamped with certain characters. All the actors from 'PLL' — they're so versatile, and they're so talented. They could live in the 'Walker' universe or any universe, for that matter, quite comfortably." Okay, who wants to manifest this in the form of a Twitter campaign? Fandom is a pretty powerful tool, after all.
Back to Rosewood?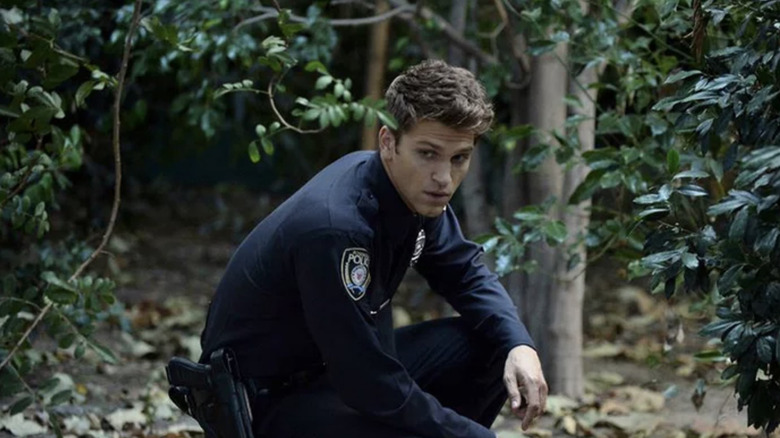 Freeform
Allen only has lovely things to so say about working with the "Pretty Little Liars" cast and even expressed interest in the upcoming "Original Sin" spinoff. "Yeah. You have to understand, I'm a huge fan of "Pretty Little Liars." I was a huge fan of it, moreso over quarantine. I watched the show for the first time through, and I was like, "Oh, I get it now. Like I understand. Okay. I get it,'" Allen explained. "I understand why people really enjoyed it. So honestly, anything 'Pretty Little Liars,' I love, and I hope it continues to be a fun staple of that teen drama sort of weird ... it's an interesting spectrum of horror, teen, romance and then, 'Ravenswood' was, all this stuff with 'Pretty Little Liars' [is] so interesting and heightened drama. It's such a wonderful, cool thing."
Actors are often fans of their own projects, and that's certainly the case for Allen, who would jump at the opportunity to be involved with the project again. "I'm a fan, so, of course I'm always like, 'Yeah, yeah, of course, me, pick me.' If they were able to figure it out."
Season 2 of "Walker" airs Thursday nights on The CW, with episodes streaming on their website and app the following morning.