Walker Season 2 Release Date, Cast And Plot - What We Know So Far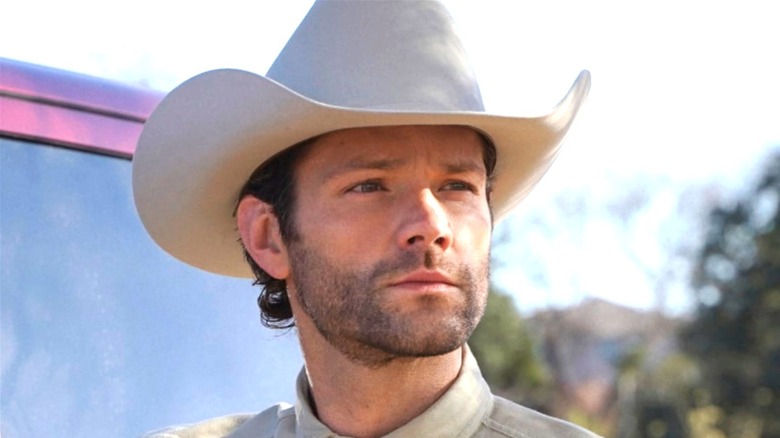 The CW
The CW's "Walker," one of the channel's newest shows, stars Jared Padalecki of "Supernatural" playing the title character, Texas Ranger Cordell Walker. The series is a remake of the old television series "Walker, Texas Ranger" starring Chuck Norris, which ran from 1993 to 2001. The new take on the old show modernizes the story, exploring topical issues through the plot while also keeping the strong moral spirit of the original.
Alongside Padalecki, the series also stars Lindsey Morgan, coming off of the final season of "The 100," as Walker's new partner Micki Ramirez, and Keegan Allen as Liam Walker, Cordell's brother and the assistant DA for Austin. While "Walker" might not be wowing critics, the series has developed a strong group of regular viewers who seem to really enjoy the show, which is why The CW gave "Walker" a greenlight for Season 2 before Season 1 even finished airing.
Here's everything we know so far about "Walker" Season 2.
What is the release date for Walker Season 2?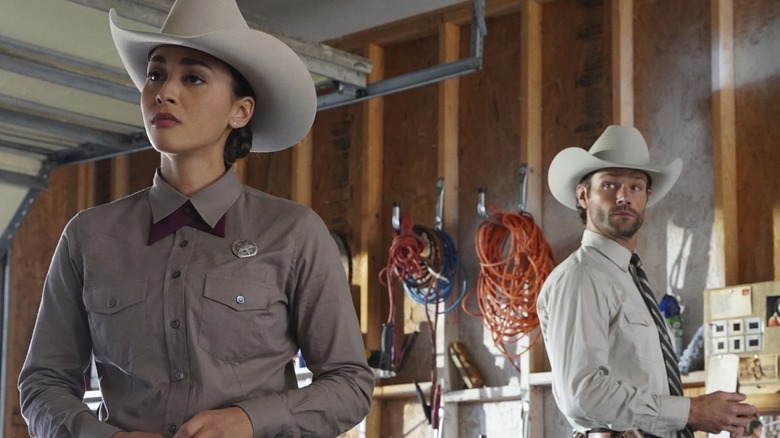 The CW
For fans of the popular The CW series "Walker," they won't have to wait for long before Season 2 brings new episodes and new drama for Cordell and his family and friends. The first season of the drama was originally scheduled to have only 13 episodes, but The CW greenlit five extra episodes midway through. With 18 episodes total in Season 1 of "Walker," the series is set to aired the series finale on August 12, 2021.
As for Season 2, the premiere date is already set. "Walker" fans can expect Season 2 to premiere on The CW on October 28, 2021. This puts the season premiere only a few days after the Season 4 premiere of the popular teen sports drama "All American" and the series premiere of the upcoming mystery drama and fellow reboot, "4400" (TVLine). It's unclear as of now how many episodes Season 2 will include, but it's highly likely that it will have 18 or more, similar to Season 1.
Who is in the cast of Walker Season 2?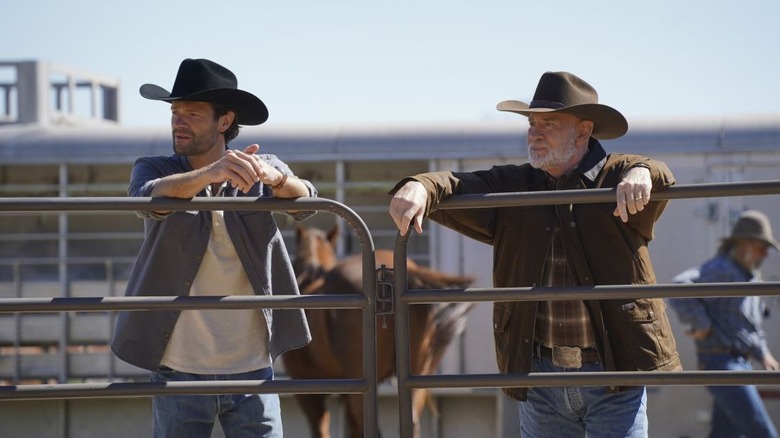 The CW
Along with Padalecki, Morgan, and Allen, the main cast of "Walker" also includes Violet Brinson and Kale Culley as Walker's children, Stella and August, Coby Bell as Captain Larry James, a former partner of Walker's who is now the man's boss, Molly Hagan as Cordell and Liam's mother, Abeline Walker, and Jeff Pierre as Trey Barnett, Micki's boyfriend. Padalecki also shares the screen with main cast member Mitch Pileggi as Bonham Walker, Cordell and Liam's father. Pileggi is another "Supernatural" alum, as he actually played the grandfather of Padalecki's character, Sam Winchester, in Seasons 4 and 6.
Going into Season 2 of "Walker," cast member Odette Annable, who plays Geri Broussard, an old friend of Walker and his late wife Emily (Padalecki's real wife, Genevieve Padalecki), has been promoted to series regular. Other actors in the supporting cast who are likely to return in Season 2 include Alex Landi as Bret, Liam's fiancé, Alex Meneses as Dr. Adriana Ramirez, a psychiatrist who also happens to be Micki's mom, and Jeffrey Nordling as Stan Morrison, a corrupt retired judge who is revealed to be the man responsible for the fatal shot that kills Emily.
What will happen in the second season of Walker?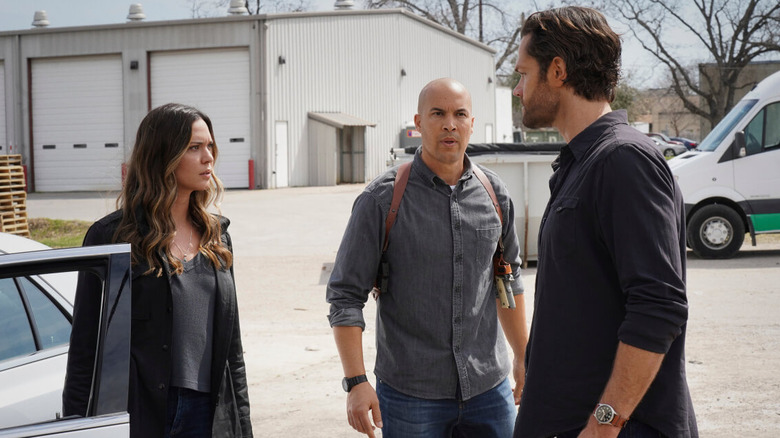 Throughout all of "Walker" Season 1, Cordell has been on a mission to find out who's really behind his wife's murder, and he does just that. But the trouble is far from over for Walker and the other Rangers. Unfortunately, the personal case causes Cordell to lose yet another person close to him, as the criminal Clint West (Austin Nichols) stabs and kills Hoyt Rawlins (Matt Barr), Cordell's best friend. Now the Texas Ranger must reevaluate his whole life as he considers whether or not his career is putting his friends and family at risk, while also questioning the significance of his relationship with Geri, who he shares a kiss with.
While Cordell takes a break from work to reevaluate what he wants for his life, he eventually returns to the Rangers. But Cordell's job isn't secure, as he has a history of being quite aggressive while working, which goes against his brother Liam's police reform political agenda. Along with that, Walker and his family must come to terms with the shocking news that the man they thought killed Emily is actually innocent, and the real person behind her death is another person Cordell trusted. The Walker family finally gets closure, but the real challenge will be moving on. 
Going into Season 2, Cordell and Micki have a new enemy in the Del Rio crime syndicate. In the finale of Season 1, Stan is shot, but it's later revealed that Cordell is the real target and the crime syndicate is behind the attack. In order to try to take down the Del Rio crime syndicate from within, Captain James asks Micki to go undercover in the gang, while Cordell is forced to sit on the sidelines for his safety. While it's not confirmed yet, Micki's likely to say yes, leading into a whole new adventure in Season 2.