The Ending Of Pretty Little Liars Explained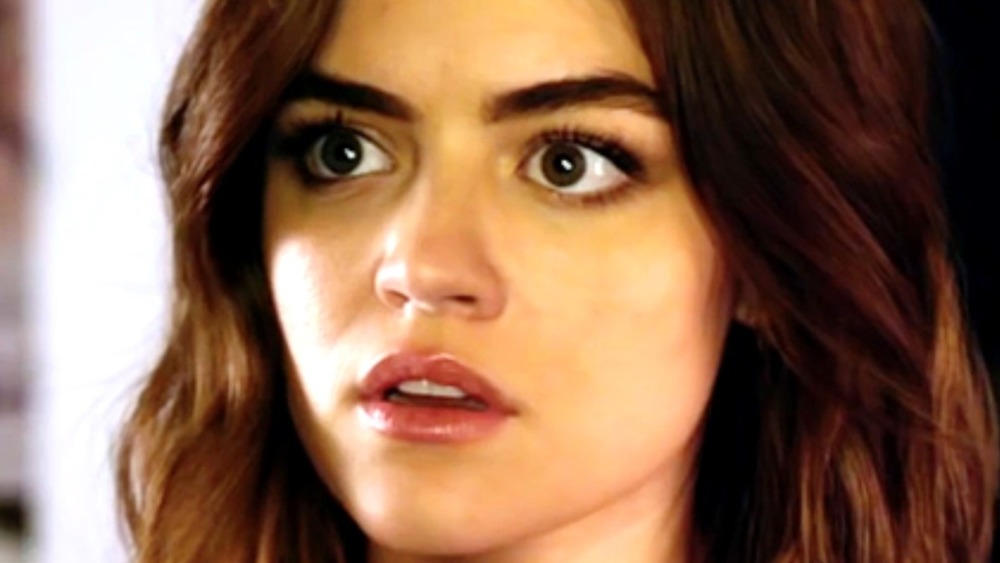 Freeform
From 2010 to 2017, Pretty Little Liars was one of the most popular shows on television. The program — based off a novel series of the same name — follows four girls in the fictional town of Rosewood, Pennsylvania, whose friendships are tested when their ring leader, Alison DiLaurentis (Sasha Pieterse), disappears. A year after her disappearance, the remaining girls start to receive ominous messages from someone named "A" (later known as A.D.) who threatens to expose their deepest, darkest secrets. 
After seven seasons, Pretty Little Liars concluded in June of 2017 and the series wrapped with a jaw-dropping two-hour finale. In the end, the locals of Rosewood eventually got some closure as the identity of the show's antagonist was finally revealed. But with so many secrets and lies ridden throughout the plot, viewers might still have some lingering questions about the Pretty Little Liars universe. Here's a breakdown of the series finale and who exactly ended up being A.D.
A.D. was revealed in the Pretty Little Liars finale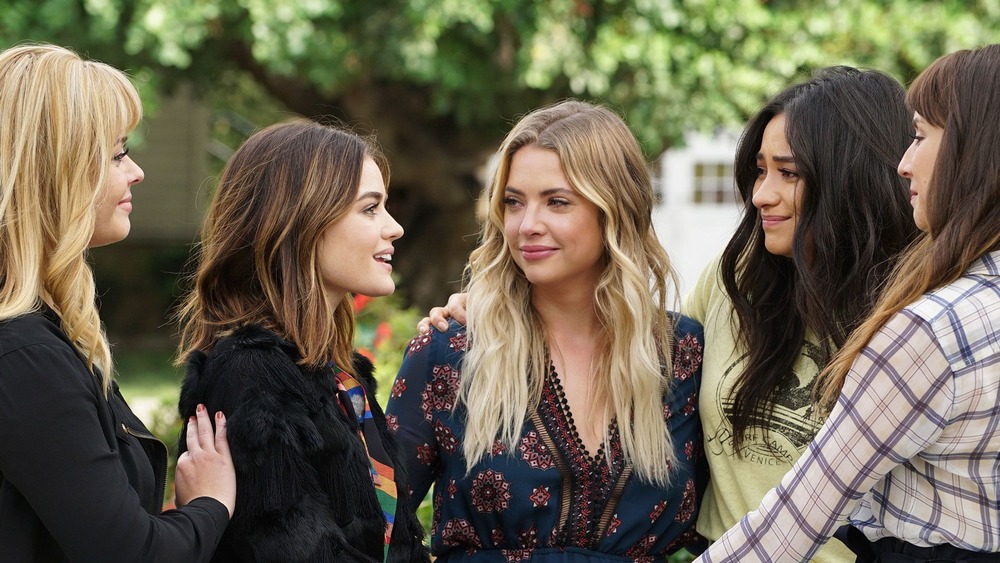 Freeform
One of the sizzling questions throughout the series was why some mysterious person was tormenting Aria (Lucy Hale), Hanna (Ashley Benson), Emily (Shay Mitchell), and Spencer (Troian Bellasario). The girls were constantly working to put the pieces together and they finally got some resolution in the series finale. It turns out, it was all in the family for Spencer, as the show's ending revealed that her evil British twin, Alex Drake, was A.D. all along. Alex Drake is the daughter of Mary Drake (Andrea Parker) and Peter Hastings (Nolan North), and Spencer was completely in the dark about her existence until the finale. Driven by her jealousy of Spencer and her desire to avenge Charlotte, Alex visits Rosewood to torment the girls one final time. So, there you have it folks — Spencer's own sibling was the one running around in a black hoodie the entire time.
While the reveal was a shock to some viewers, many dedicated fans had apparently already had an inkling about A.D.'s identity. In an interview with I. Marlene King, the creator mentioned that she always knew A.D. wouldn't be one of the main girls, and that she had to consider other options based on who was available. In the end, the series paid homage to its pilot and Mona (Janel Parrish) eventually got her way, even if it wasn't necessarily healthy.