The Couple Only Supernatural Fans Will Recognize On The CW's Walker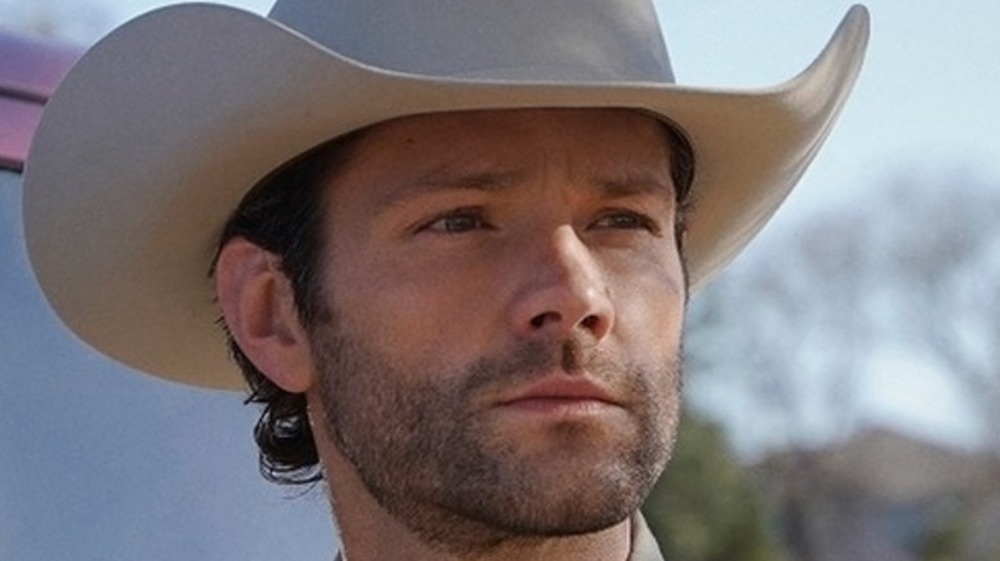 The CW
After being on the road for 15 years in Supernatural, Jared Padalecki heads back to his home state of Texas in the CW's new series Walker. He was originally planning on taking a break from acting, but couldn't turn down the enticing western. Set in Austin, Walker is a remake of the '90s show Walker, Texas Ranger starring Chuck Norris. Padalecki plays Cordell Walker, a Texas Ranger who's struggling after both his wife's murder and a long stint undercover.
The Walker family drama takes center stage here, as opposed to Norris' special brand of beat 'em up entertainment, making Walker's relationships with his teenage kids, brother, and parents central to the premise. Meanwhile, he tackles the case of the week with his new partner-in-crime-solving, Micki Ramirez (Lindsey Morgan). Between his relatively short hair and his horseback riding skills, it's clear Padalecki is no longer Sam Winchester, but Supernatural fans will see that Walker does have one big connection to Sam: they kinda share the same love interest.
Padalecki's wife Genevieve plays Walker's late wife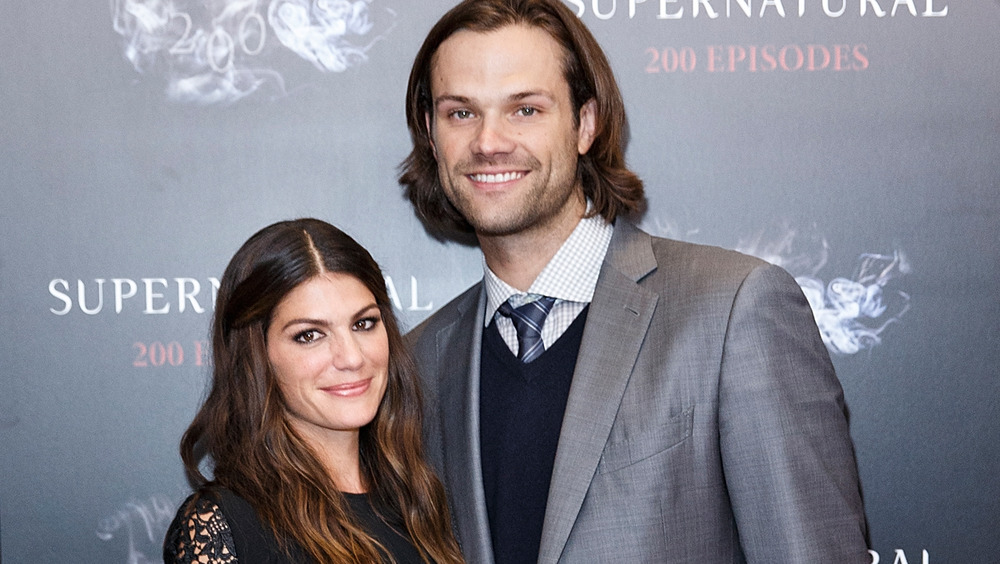 Andrew Chin/Getty Images
Though she's not present as a living character, Walker's wife is central to his story, so who better to play her than Padalecki's own wife? That's right, it's Genevieve Padalecki in the role of the late Emily Walker. Of course, Supernatural fans know this isn't the first time they have played on-screen lovers and it's not exactly a secret that Jared and Genevieve met on the set of Supernatural season 4, when she joined the cast as Sam's demonic love interest, Ruby. 
While Ruby may not have been the one for Sam — getting a guy addicted to demon blood and tricking him into releasing Lucifer is likely going to be a deal-breaker for any hunter, even more so a Winchester — Jared and Genevieve found something real off-screen. They got engaged two years later and married after she was no longer a regular on the show, though Genevieve did appear as herself in one of the series' love-them-or-hate-them meta episodes, when Balthazar sent Sam and Dean to an alternate reality — namely, ours — in which the two are played by actors Jared Padalecki and Jensen Ackles in the Supernatural TV show. Exactly.
If anyone found that completely non-confusing, they'll have no trouble processing that now, instead of the deal-with-the-devil relationship they had on Supernatural, Padalecki must solve his real wife's fictional murder on Walker, which The CW has already renewed for a second season.