Spider-Man: Homecoming Headed For $210 Million Worldwide Opening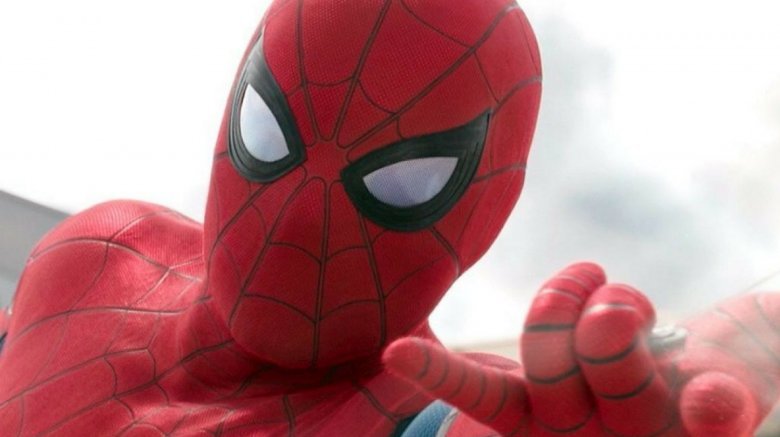 The latest iteration of the famous web-flinging hero is on track to pull in some serious cash.
Sony and Marvel's Spider-Man: Homecoming is projected to earn about $100 million USD in the domestic box office during its opening weekend, with the low end hitting $90 million and more optimistic estimates aiming at $120 million. While this is a fiscal forecast to get fairly excited about, the truly impressive stat comes from overseas. According to Deadline, industry tracking has placed Homecoming on a worldwide opening set between $190 million and $210 million, indicating that the film's debut in international territories will be as financially successful (and perhaps more so) as it is in the U.S.
Additionally, Sony has reportedly predicted that Homecoming will only yield as much as $80 million, but the outlet states that figure is "considered too conservative." Despite the film being the sixth Spider-Man so far and an initial entry of a new franchise in a marketplace already teeming with movie series, Homecoming is anticipated to avoid any adverse consequences. This is because Homecoming is the first feature-length instance in which Spider-Man will join the overarching Marvel Cinematic Universe without a solo outing. 
Those who caught advanced screenings of Homecoming and fans in early release countries like South Korea, where the film has already raked in $3.5 million at the time of writing, have raved about the refreshed Spidey. Homecoming currently sits at a 93 percent approval rating on Rotten Tomatoes, and the friendly neighborhood hero himself, English actor Tom Holland, admitted to tearing up while reading the overwhelmingly positive reactions to the movie. Such fantastic reviews will undoubtedly help push people to head to the theater to see Homecoming, which will, in turn, bolster the film's net profit.
Holland as the titular hero is joined by Robert Downey Jr., Michael Keaton, Jon Favreau, Marisa Tomei, Zendaya, Donald Glover, Jacob BatalonLaura Harrier, Bokeem Woodbine, Tony Revolori, Logan Marshall-Green, and Michael Chernus for Homecoming. The flick is directed by Jon Watts, who works from a script he co-wrote with John Francis Daley, Jonathan Goldstein, Christopher Ford, Chris McKenna, and Erik Sommers. 
Spider-Man: Homecoming is set to release on July 7. While we wait until then, be sure to purchase tickets now and find out why the film will be so much better than you think.