Tom Holland Almost Cried Reading Spider-Man: Homecoming Reactions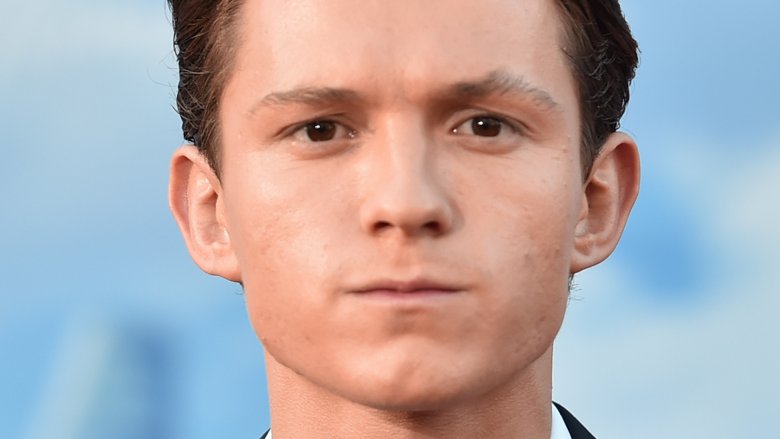 Getty Images
English actor Tom Holland got a bit overwhelmed at the response to his take on Spider-Man.
In an interview with Collider, Holland, who dons a high-tech web-slinging suit as the friendly neighborhood hero, revealed that he nearly shed a tear while reading the early reactions to Spider-Man: Homecoming. Holland explained that the emotional moment took place while he was surfing social media. 
"I have been on Twitter and [the response has] been blowing my mind. I woke up this morning and nearly cried. I genuinely nearly had tears falling down my face," the actor explained before discussing the blood, sweat, and actual tears he put into Homecoming. 
"You're on set for 15 hours a day in that suit and it's hard work. It really is hard. It's long, its tough," Holland said. "People do a lot harder jobs, but, that said, I put my heart and soul in this movie, and to see that people are enjoying it is so amazing to me."
As the third actor to take on the titular role, following Tobey Maguire who starred in Sam Raimi's original trilogy and Andrew Garfield who led the short-lived Amazing Spider-Man refresh, Holland had some major Spidey shoes to fill. Thankfully, audience and critic response to Homecoming has been overwhelmingly positive, with the film currently sitting at a 93 percent approval rating on Rotten Tomatoes. 
Soren Anderson of The Seattle Times even tipped his proverbial hat to Holland's performance, noting it as the best portrayal of Spider-Man yet: "This third time's the charm in Marvel's pantheon of Spider-Man portrayers. Tobey Maguire was pretty good, Andrew Garfield was so-so, but Holland... well, when you've got it, you've got it. Holland has it." That's enough to make anyone teary-eyed.
Spider-Man: Homecoming is out in theaters on July 7. Until then, check out the insane history of Spider-Man.