Early Spider-Man: Homecoming Reactions Praise Tom Holland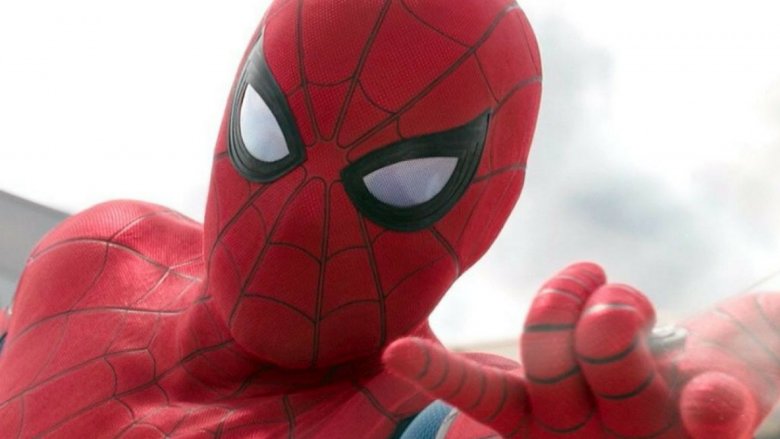 If early reactions are to be believed, Spider-Man: Homecoming may be the best film we've seen featuring the titular webslinger in a long while– and possibly ever. The first reactions to the upcoming MCU film started pouring in on Twitter over the weekend, with reporters who got to see the film early sharing their thoughts after the social media embargo was lifted.
"Spider-Man: Homecoming is an absolute, gosh-darned delight," wrote Uproxx's Mike Ryan, adding that star Tom Holland "loves being Spider-Man more than anything." "It's like Spider-Man meets Can't Hardly Wait." Ryan also noted that the movie definitely belongs to Peter, with Robert Downey Jr.'s Iron Man featuring "*that* much," mostly in scenes already revealed in the trailers.
Collider's Steven Weintraub called the film one of his favorites of the year, adding that the movie was "funny" and "filled with surprises." (And suggesting that people definitely stay after for "one of the best after the credits scenes yet. But not for the reason you'd expect.") Weintraub called the movie his new favorite Spider-Man movie; Comic Book Now host Brandon Davis went even further, dubbing it his new favorite superhero movie of all time. 
io9's Germain Lussier said it was "easily" the best Spider-Man movie since Spider-Man 2, putting it on par with Sam Raimi's original. "Spider-Man: Homecoming is a blast," he wrote. "It has an innocence that differentiates it from the other MCU movies but plenty of fun and spectacle too. It felt weird at the start, but then act 3 clicks in BIG TIME. A few days removed, the more I think about it, the more I like it." He also suggested that people avoid reading spoilers online, saying that he was still surprised at the film despite how many rumors he read.
Entertainment Weekly's Devan Coogan said that Holland is "perfect" for the lead role, adding that he is "having the time of his life, and it shows." She also added that the movie "nails" the John Hughes tone, something which Slashfilm's Peter Sciretta reiterated. "Spider-Man Homecoming is a hilarious John Hughes-style high school movie disguised as a superhero film," he wrote. "Second best spidey film." 
Homecoming also stars Jon Favreau, Michael Keaton, Marisa Tomei, Jacob Batalon, Zendaya, and Donald Glover. Jon Watts directs based on a script from Watts, John Francis Daley, Jonathan Goldstein, Christopher Ford, Chris McKenna, and Erik Sommers. The movie is due out July 7, but, if you're super pumped, you can already pick up your tickets now. While we celebrate the movie's stellar first reactions, see some of the many reasons Homecoming will be better than you think.