The Creepiest Crime Scene From CSI Season 3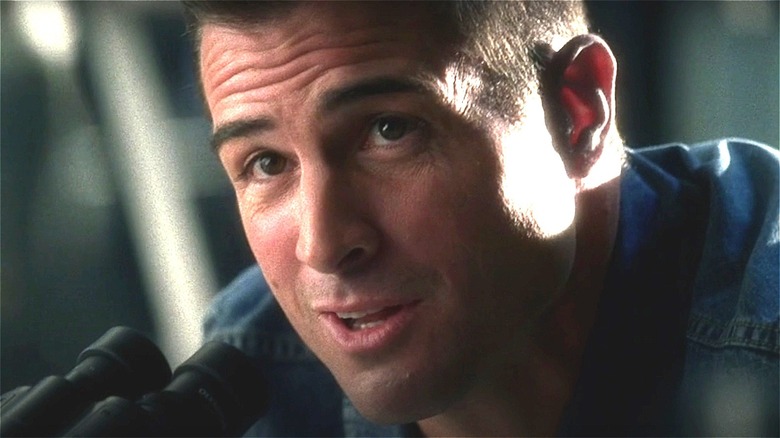 CBS/Hulu
"CSI: Crime Scene Investigation" delivered some incredibly disturbing scenes over the years as Gil Grissom's (Will Petersen) team went up against various twisted serial killers and depraved individuals. The writers team, as well, should be given plenty of praise, since the show constantly delivered fresh mysteries and murders while fleshing out the CSI crew themselves in new ways. The show's quality was a true testament to the depth of procedural crime dramas as a TV genre, that's for sure. What's even more impressive is that "CSI" stayed on the air for 15 years, finally coming to a close back in 2015.
But even that wasn't enough to keep the team down, as CBS revived the show as "CSI: Vegas" back in 2021 — a new series which sees the return of Gil Grissom and his wife, Sarah Sidle (Jorja Fox). The revival was incredibly popular, and CBS quickly renewed it for a second season (though sadly, it seems that Will Petersen won't return for the next batch of episodes).
Looking back, though, there are still plenty of old episodes around if you want to watch Petersen solve some of the most mind-bending crimes in TV history. "CSI: Crime Scene Investigation" boasts a truly impressive 337 episodes, after all. However, one of the creepiest crime scenes in Season 3 had a truly horrific edge to it.
The team investigate a Peeping Tom in 'One Hit Wonder'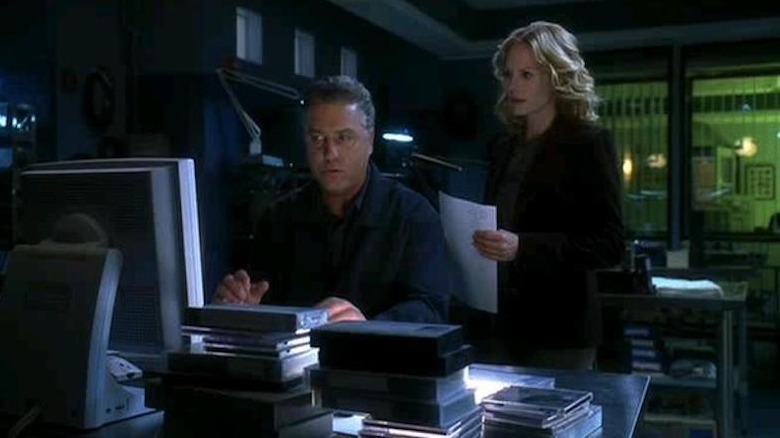 CBS/Hulu
In Season 3, Episode 14, titled "One Hit Wonder," the team deals with a peeping tom who has started assaulting his victims. The episode starts with a haunting scene where a woman wakes up to find that one of her windows has been opened and someone has left a glass of water on the table. However, a woman's screams can be heard through the wall — as it turns out that the perpetrator is in the next apartment. 
While Catherine Willows (Marg Helgenberger) helps the victim, Joanne Crooks (Chad Morgan) Grissom and Nick Stokes (George Eads) investigate the crime scene itself — which is where they make a horrifying discovery.
The investigators find a patch of crusted semen underneath the windowsill of Joanne's apartment. Meanwhile there are also face prints on the sliding glass doors of her neighbor's home — suggesting that the culprit has been watching the two women for quite some time. This is incredibly disturbing, just in itself, but the idea that someone could be watching a victim at any time, for their own sexual gratification, is truly a haunting thought. And "One Hit Wonder," while not as grisly as some of the deaths in "CSI" Season 3 or the rest of the series, makes for one of the show's creepiest — and most underrated — episodes.