CSI: Vegas Boss Breaks Down That Season 2 Tease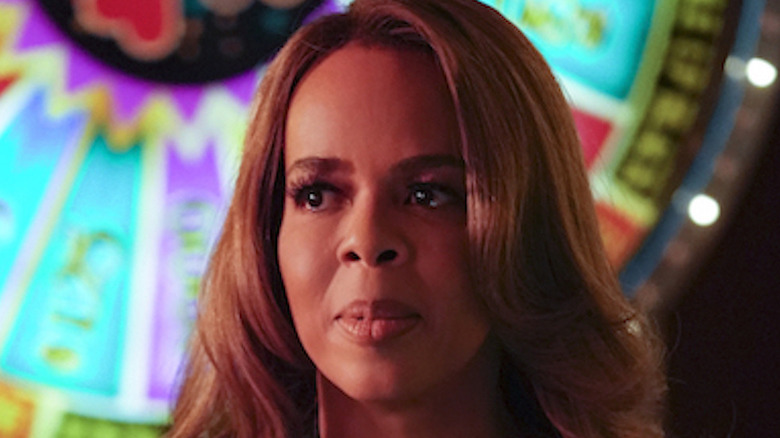 CBS
"CSI: Crime Scene Investigation" ran for a whopping 15 seasons and followed a team of crime scene investigators in Las Vegas. The popular series has led to numerous spinoffs, each taking place in different cities. But, this year, a direct sequel to the original series titled "CSI: Vegas" premiered, presented as a limited series run. William Petersen and Jorja Fox reprise their roles of Gil Grissom and Sara Sidle from the original series, while the rest of the cast is made up of newcomers — Paula Newsome, Matt Lauria, Mandeep Dhillon, and Mel Rodriguez.
According to the official synopsis from IMDb, "CSI: Vegas" introduces an "existential threat that could bring down the Crime Lab," leading the team of forensic investigators to jump into action to protect the city. By the end of the season, the team has taken down the threat in question, a conspiracy trying to frame "CSI: Crime Scene Investigation" character David Hodges (Wallace Langham), and convicted the person responsible, Anson Wix (Jamie McShane).
However, the finale didn't exactly end completely all tied up neatly — rather, it ended with a cliffhanger. In a teaser within the final moments of the episode, we see an eerie, all-white room with scribbles covering the walls and furniture. The camera then pans over to the white desk where someone wearing black gloves is writing something on a book. For a limited series, the ending sure looked a lot like a tease for a Season 2.
Showrunner Jason Tracey has ideas for Season 2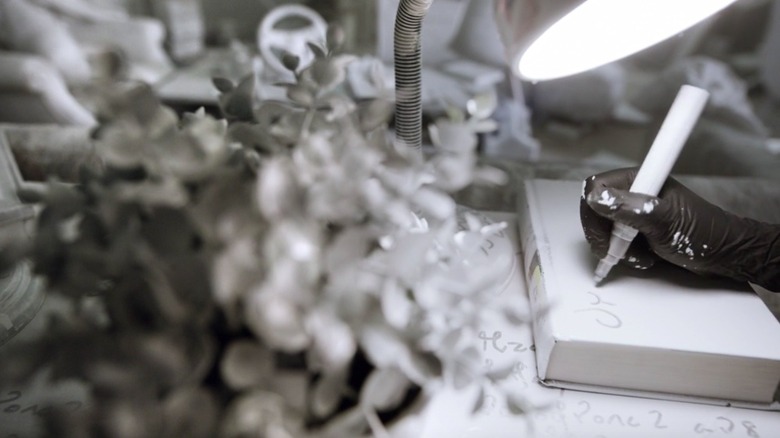 CBS
Luckily for curious "CSI" fans, executive producer and showrunner Jason Tracey spoke with Entertainment Tonight to discuss the season as a whole, such as how its serialized format varies from the typical "CSI" episode-by-episode cases. Additionally, Tracey broke down the cliffhanger ending — which, evidently, has been a long time coming.
"The images that you see at the very end of the episode, teasing where we might go in Season 2, if there is a Season 2, were something that me and [Executive Producer] Craig O'Neil ... have had kicking around in our mind for a long time," Tracey said. "It's a story that would be sprinkled in and lightly serialized — probably not as intensely, not as every week as this season. But there's a big, complicated web of plot that can spin out from just those few seconds that you see at the end of the finale."
Tracey then elaborated a bit more on how he sees a potential Season 2 being laid out. He continued, "This is a whole new launch for Season 2 and I don't want to give too much away because we'll get to roll out those toys and build with those blocks in the early days of Season 2, should we get that far." Tracey added that he and the show's producers have "found a fun formula" and a "winning recipe" for success going forward. "You'll see more, probably less than season 1, but more than the original mothership," he teased.
Hopefully "CSI: Vegas" gets renewed so that we get to see Tracey's vision play out.