Squid Game Contestants Just Got Terrifying News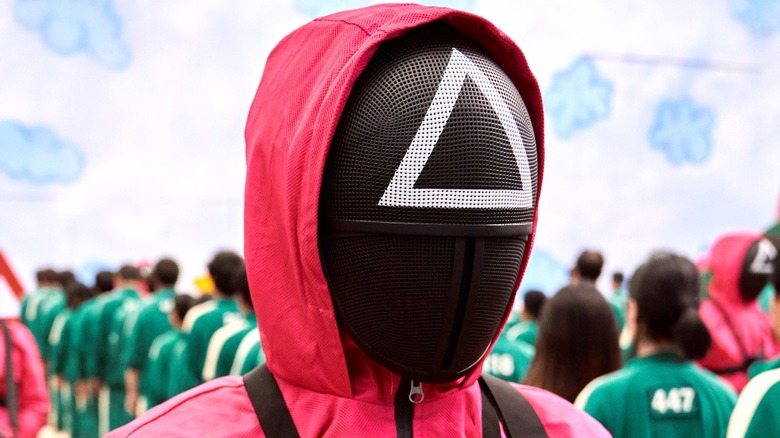 Noh Juhan/Netflix
"Squid Game" — which is, to date, Netflix's most-watched series debut all-time — is likely to return for a much-anticipated second season, according to creator Hwang Dong-hyuk. But that's not the only thing he has up his sleeve for the survival drama. 
On Tuesday, it was reported that Hwang has plans in the works that could dramatically affect the "Squid Game" series as we know it. Since the success of Season 1, the South Korean director has reportedly been swamped with Season 2 and the hoopla surrounding it. "There's been so much pressure, so much demand, and so much love for a second season," Hwang told the Associated Press back in November. "It's in my head right now. I'm in the planning process currently. But I do think it's too early to say when and how that's going to happen." 
Hwang's latest conversations with Netflix have reportedly centered around the second season and how it will affect the future of the "Squid Game" franchise, which he hopes will grow. If Hwang eventually gets his way, things won't look so bright for Player 456 and company. 
Squid Game's creator is talking to Netflix about both Seasons 2 and 3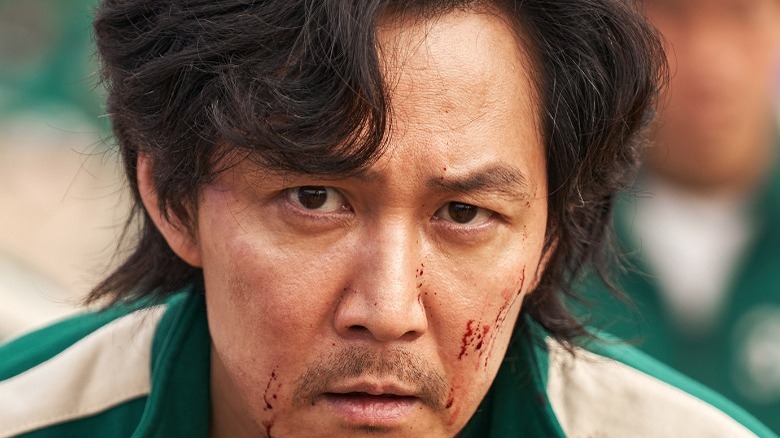 Netflix
Speaking to Korean broadcaster KBS, Hwang Dong-hyuk confirmed that he was taking part in negotiations for a third season of "Squid Game," in addition to Season 2. "I'm in talks with Netflix over season 2 as well as season 3," Hwang said, according to The Korea Times. "We will come to a conclusion any time soon." At the time of writing, Netflix has yet to officially confirm Season 2 of "Squid Game."
The Korea Times also reported that when it comes to "Squid Game" Season 2, Hwang indicated that the focus of the story will likely be on Lee Jung-jae's Seong Gi-hun character aka Player 456. As viewers saw at the end of Season 1, Gi-hun managed to make it out of the deadly Squid Games with the huge prize pot and a serious vendetta, which will likely be acted upon in Seasons 2 and 3. 
"I would think that in the second season, what he has learned from the games and his experience in the first season, they will all be put to use in a more active manner," Hwang told Entertainment Weekly in early December. 
It's not yet clear when "Squid Game" Season 2 is expected to release.