Squid Game Just Smashed Another Huge Netflix Record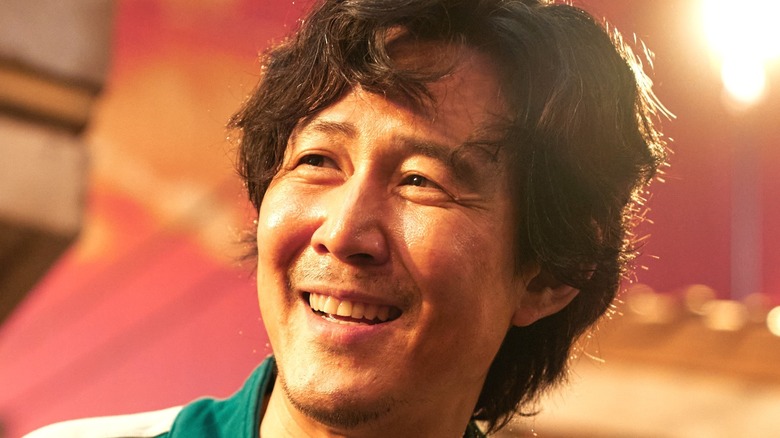 Netflix
At this point, it's fair to say that Netflix's "Squid Game" isn't just a massive hit, it's a cultural phenomenon. Since the dystopic, ultra-violent K-drama was released on September 17, 2021, it's literally changed the world's economy. The show's popularity has led to a surge in stock purchases for Korean media companies, and it's driven up viewership for other East Asian shows like "Sweet Home" and "Alice in Borderland." Internet searches for the all-white Vans sneakers worn by several of the characters have spiked 7800%, while searches for throwback track suits have jumped 97% (via Stylus.com).
All of those are secondary indicators that show how popular "Squid Game" is. In terms of actual viewership, they're very much in line with what the streaming platform has said about the show. On October 12, Netflix said that the show had already reached 111 million households which at the time was the biggest launch in the service's history (via IndieWire). 
With success like that, it was all but inevitable that "Squid Game" would eventually become Netflix's most-watched show of all time. One month later, Netflix has confirmed that to be the case.
It's official: a whole lot of people have watched Squid Game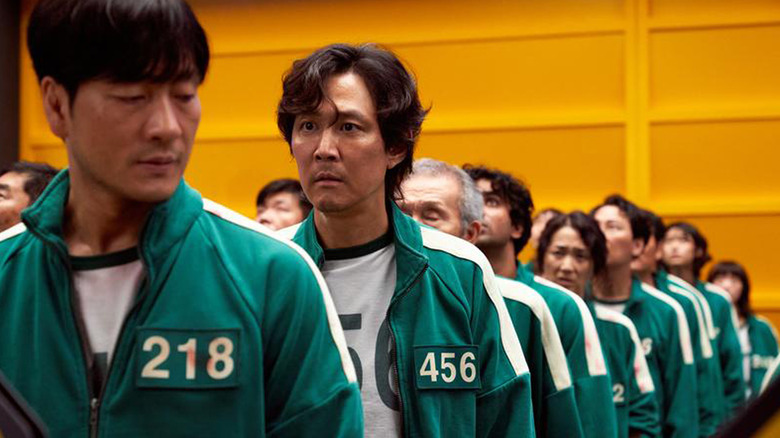 Netflix
As reported by Variety, on November 12, 2021, Netflix released an updated ranking of its top-ten most-watched TV series of all time, based on the shows' first 28 days of viewership. "Squid Game" topped the list with 1.65 billion hours of streaming in its first four weeks. In other words, humans have spent 182,000 years watching the series in just under a month. 
"Squid Game" easily lapped the competition in both the English-language and non-English-language categories. The next most-watched show in the streaming platform's history is Shonda Rhimes' "Bridgerton," which was streamed for a mere 625 million hours in its first 28 days. The next most-watched non-English TV series is "Money Heist: Part 4," which was streamed for 619 million hours.
The announcement comes as Netflix is making a bigger effort to be more transparent about its actual viewership numbers (via Variety). The company also announced that it will be regularly updating its most-watched lists of movies and TV shows at top10.netflix.com. Given how well "Squid Game" did in its first 28 days, it should be quite some time before another show can challenge it for the top spot.