Squid Game Season 2 - What We Know So Far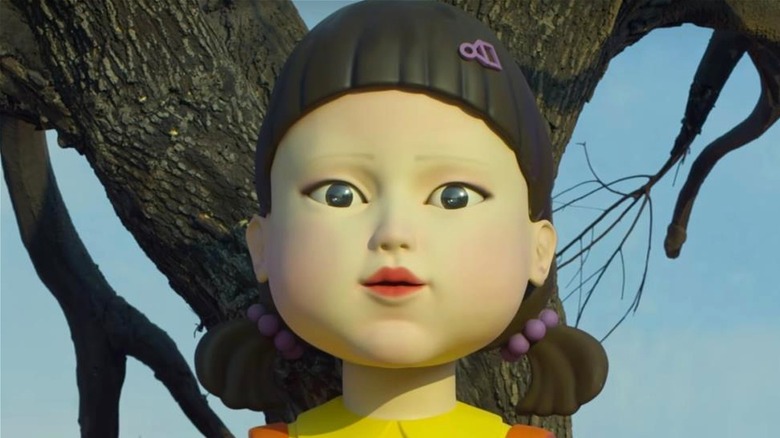 Netflix
The world of Korean dramas is diverse and fascinating, and it's becoming a much bigger deal lately thanks to films like 2019's "Parasite" and 2020's "Minari," along with Netflix's 2020 zombie thriller "Kingdom." In the United States, Netflix has quickly become the streaming service of choice for those wanting to discover more thrilling, heartbreaking K-dramas. And "Squid Game" — or "Ojingeo Geim" 00 has become one of the most popular Netflix shows since it debuted on Sept. 17, landing at the No. 1 spot in South Korea (via FlixPatrol) and No. 2 worldwide. 
Now, in general, Korean series like these don't go beyond one season: they tell a complete story from beginning to end. And that's definitely what seems to have happened in the first season of "Squid Game." But the series has shown all the signs that it's destined to be an international hit. It has some very good reviews circulating. On Rotten Tomatoes, for instance, the show currently has a 100% Tomatometer score, and an 89% Audience Score, which isn't bad at all. 
So, this is the type of buzz that would make a Season 2 a no-brainer, if "Squid Game" can continue pulling good ratings. Here's what we know about a potential second season.
When is the release date of Squid Game Season 2?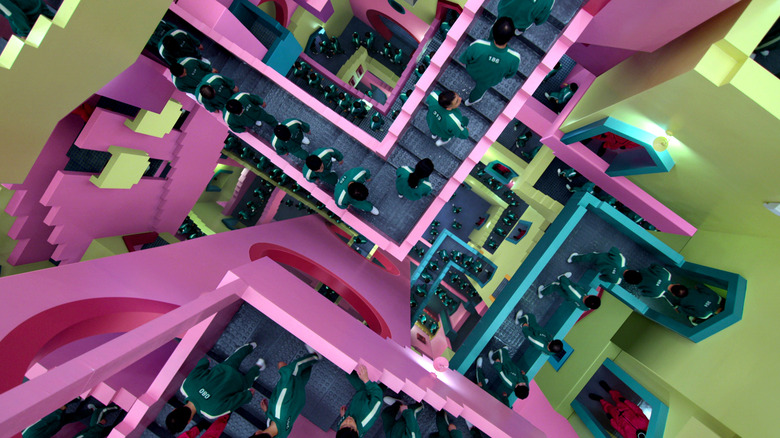 Netflix
So far, Netflix has not announced a renewal for "Squid Game," which is not unusual. Netflix's ratings and renewal process isn't exactly transparent, but it would be unusual for the streaming service to issue a greenlight for a second season so quickly after the first came out. IGN reported in 2018 that Netflix looks at metrics like retention rate, international popularity, ownership, and variety that appeals to a broad audience, and it takes time to analyze those numbers. However, the streamer has also been making big financial and infrastructure investments in the South Korean market over the past few years in order to drive subscriptions. This includes establishing two new production facilities there (via CNBC). So, approving a second season might be a smart move to keep that momentum going. 
If "Squid Game" is approved for renewal, though, hopefully creating a new season won't take as long as the previous one. Director Hwang Dong-hyuk told Korean news outlet YTN that he first conceived of the idea for the show in 2008, which means it took over 10 years for the series to come to fruition. Netflix originally announced the production of the series, then called "Round Six," in 2019. A two-year turnaround is a more reasonable time frame, especially for the longer times associated with K-dramas (via Business World). So fans might have to wait a couple more years to see more "Squid Game," even if Netflix issues an order for Season 2 in the near future.
Who is in the cast of Squid Game Season 2?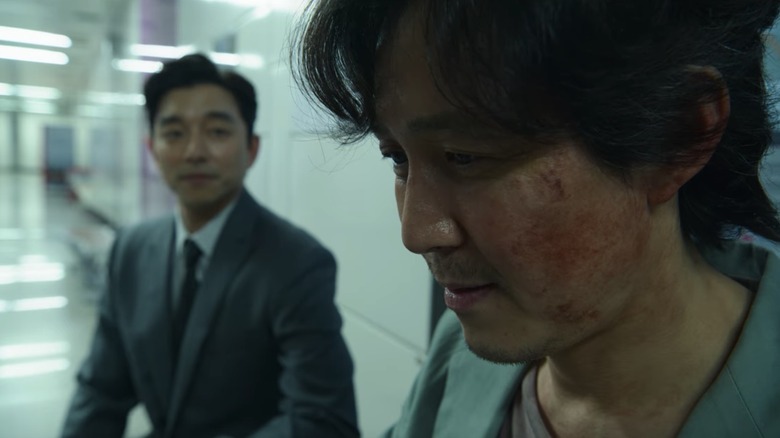 Netflix
Since Netflix has not yet renewed the series, it's unclear if anyone will return. And most of the 456 people who competed in this season's Squid Game are dead, so they probably won't be back even if the show does make a return to airwaves. Seong Gi-hun (Jung-jae Lee) is one of the only people left standing. Depending on what the story of "Squid Game" Season 2 entails, he could return. 
"Squid Game" also became notable because Korean star Gong Yoo ("Train to Busan," "Coffee Prince") made a high-profile cameo as the man who recruits Gi-hun into the game. That character, too, is alive and probably still recruiting people to die horrible deaths in the game, so it's possible that he would be back for a second installment, as well. Some fans were disappointed at the insignificance of his villain role (via Twitter), but having him appear in a second season might appease them. 
Police officer Joon-ho (Wi Ha-joon), whose death seemed much more ambiguous than many others in the show, is another candidate for a potential return. In fact, he could drive the action in the sequel if it turns out his brother In-ho (Lee Byung-hun) didn't actually murder him. Likewise, In-ho might make an appearance as the Front Man.
What is the plot of Squid Game Season 2?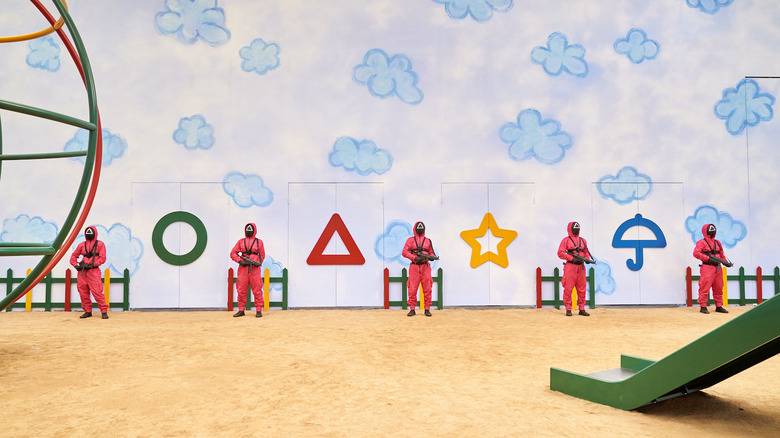 Netflix
In "Squid Game," desperate people join a horrific competition based on traditional Korean children's games to win a $40 million prize. Games to the death are not a new concept, but here, it's done with some interesting twists and a lot of violence. While it did finish the narrative, the series ended with Gun-hi discovering something that galvanizes him back into action. Based on the revelations of the "Squid Game" so far, a second season could go several different ways. Director Hwang could decide to focus on Gi-hun's journey — which is hinted at in this ending — to find out about and stop the Squid Games altogether. He could explore some of the other aspects of the world, such as In-ho's origins as the warder of the games.
Or, the show could choose a totally different track. Since the series has established that similar competitions go on around the world, it could choose to highlight a different game in a different country and bring its theme of critiquing modern capitalism to another venue to explore new insights. If it does this, it wouldn't necessarily need to connect with the first season in any tangible way. A completely different cast could be hired. And, this could also tie into future seasons, if new characters were introduced that could then meet up with Gun-hi in future seasons to bring the Squid Games down. 
Until Netflix issues that all-important renewal, though, the future of "Squid Game" remains unclear.