Could Spider-Man: No Way Home Really Score A Best Picture Oscar Nomination?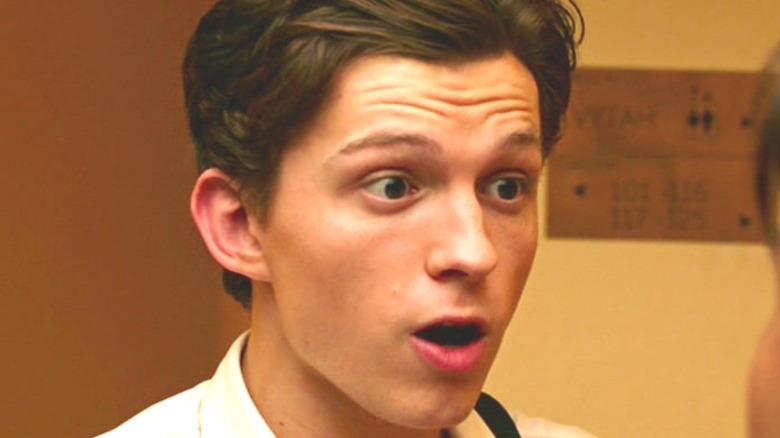 Columbia Pictures/Sony Pictures Releasing
The verdict is in — "Spider-Man: No Way Home" is officially the year's biggest hit, with box-office sales currently soaring towards the $1 billion mark (via Variety) and positive reviews piling up from audiences and critics. The question now is whether the Marvel flick can somehow find a way to swing into next year's Oscar race for best picture, much like "Black Panther" did in 2019. Marvel Studios head Kevin Feige certainly thinks so. 
"I think both of these types of films deserve recognition," explained Marvel's top boss in a recent interview with The Hollywood Reporter. Feige said he wants Academy members to "think about the artistry that goes into storytelling that connects with a wide range of people on a very emotional level" when deciding who gets chosen for best picture nominees and the eventual winner next March. "It's a good thing when people are in a theater, and they stand up and cheer," Feige added. "It's a good thing when people are wiping tears because they're thinking back on their last 20 years of moviegoing and what it has meant to them. That, to me, is a very good thing — the sort of thing the Academy was founded, back in the day, to recognize."
According to Feige, there are several reasons why Marvel Studios and the cast of "No Way Home" were able to pull off an Oscar-worthy performance in his eyes. And it all stems from experience. 
No Way Home is proof Marvel is ready for the Oscar big leagues, per studio execs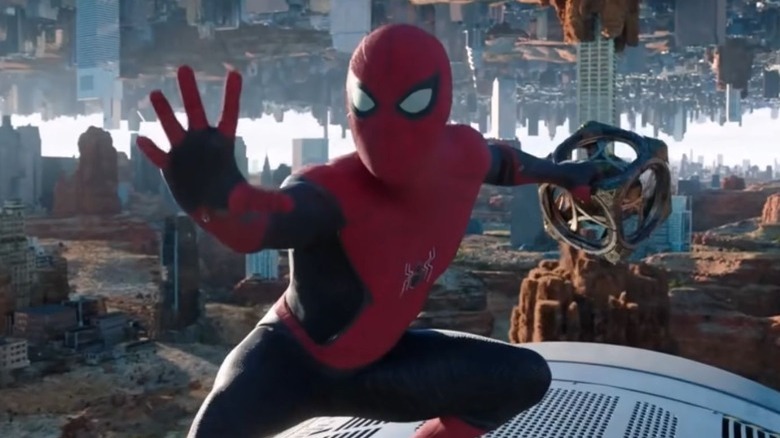 Columbia Pictures/Sony Pictures Releasing
When it came to the making of "Spider-Man: No Way Home," Marvel Studios and Sony Pictures made sure to bring out the studios' big guns. Between Marvel president Kevin Feige, Sony chief Tom Rothman, and producer Amy Pascal — not to mention the cast — there was more than enough experience to shoot an award-winning movie, say the execs. 
"Just because they're a certain kind of genre doesn't mean they're not quality movies," Pascal told The Hollywood Reporter. During her time at Sony, which spanned from 2006 to 2015, Pascal spearheaded Oscar campaigns for "The Social Network," "Moneyball," "Zero Dark Thirty," "Captain Phillips," and "American Hustle." She later nabbed best picture noms as a producer for 2017's "The Post" and the Greta Gerwig-directed "Little Women." 
"We all got in this business to make movies that people want to see, that make people feel things, and I think ['Spider-Man: No Way Home'] legitimately does that," Pascal said. Rothman, who was at Fox during the Oscar pushes for "Titanic" and "Avatar," believes if there was ever a film to break the negative superhero movie stigma at the Academy Awards it would be "No Way Home." 
"Quality commerciality is really hard to do," Rothman said. "'No Way Home' is superb filmmaking. And this is what the Academy needs to stay connected to ... Like the third 'Lord of the Rings,' this is the conclusion of an epic series and is quality commercial cinema. 'Black Panther' was quality commercial cinema. It is essential that the Academy does not lose its connection with quality commercial cinema."