Sony Pictures CEO Clarifies His Remarks About Spider-Man's MCU Future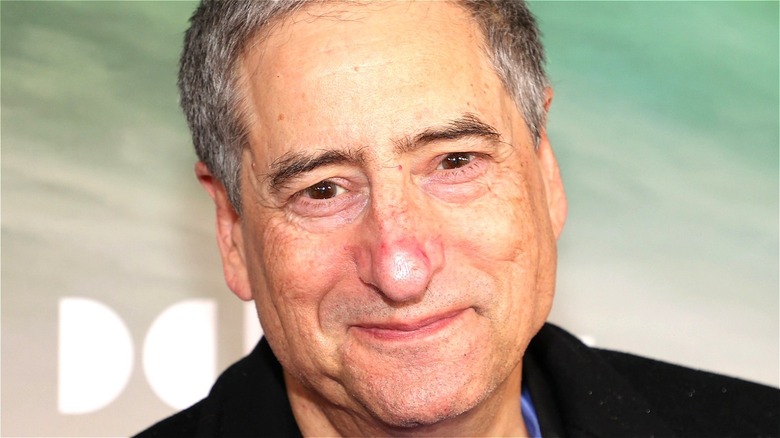 Theo Wargo/Getty
"Spider-Man: No Way Home" is in the final week of press before its national theater release on Friday, December 17. The rollout has provided us with a good idea of what the film is about without fully spoiling it. We'll be seeing Tom Holland's Peter Parker teaming up with Doctor Strange (Benedict Cumberbatch) to try and erase humanity's collective memory after Mysterio (Jake Gyllenhaal) outed Peter as Spider-Man at the end of "Spider-Man: Far From Home." However, this botched spell does more damage than the heroes initially thought, opening up the multiverse and bringing forth way more trouble than Peter was dealing with in the first place. 
So, we know what kind of adventure Spider-Man is getting himself into with this film, but what comes next? Recent comments from producer Amy Pascal suggested that a deal had already been reached between Sony and Marvel to collaborate on future "Spider-Man" movies. However, at the premiere of "No Way Home," Sony Pictures Chairman and CEO Tom Rothman said that even though "anything is still possible" in regards to future collaborations, "The reality is nothing is set. Nothing has been determined." Now, further comments from Rothman bring a bit more clarity to what's actually going on behind the scenes. 
Tom Rothman gives some details about Sony and Marvel's working relationship
Speaking with Comicbook.com, Rothman got more specific about the future situation surrounding the "Spider-Man" movies, as well as Sony and Marvel Studios' working relationship moving forward. "It's reciprocal. So we lend one, and they lend one, and that's how Benedict [Cumberbatch] is in this movie," Rothman explained. He went on to say, "So we have one more 'lend back' that's committed." This presumably means that there is at least one more MCU appearance for Tom Holland's Spider-Man in the works. But what about after that?
"But the thing that I can say, and this actually the accurate scoop on this," Rothman continued, "which is that the two companies have a terrific working relationship. I think it's a mutual hope that that would continue. But there really isn't anything definitive at this moment, because the truth of the matter is, we gotta ride [Spider-Man: No Way Home] and see what happens."
Whether a crossover or a new trilogy comes to pass, for now, it seems as though the focus remains on "Spider-Man: No Way Home" for both Sony and Marvel Studios. Although, it's now certain that this is not the last fans will see of Tom Holland's Spider-Man.
Make sure to get your tickets for "Spider-Man: No Way Home" on Friday, December 17th.