This Is How Former Sony Pictures Boss Amy Pascal Reacted To Kevin Feige's Spider-Man Pitch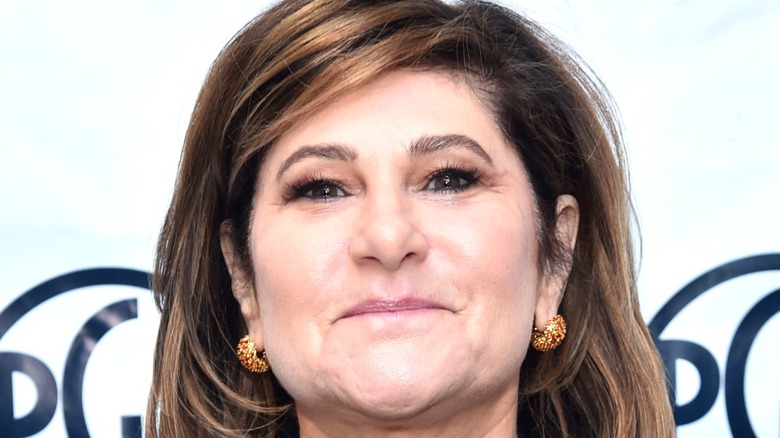 Alberto E. Rodriguez/Getty
In February 2015, Sony and Disney made an incredible deal that meant Spider-Man could join the Marvel Cinematic Universe, because the movie rights to the character had been purchased by Sony in 1999. The studio made three incredibly successful "Spider-Man" movies with critically acclaimed director Sam Raimi at the helm, before rebooting the franchise in 2012 with "The Amazing Spider-Man." After the failure of its sequel "The Amazing Spider-Man 2," the studio started to look in other directions, which is where the MCU comes into play.
Once a deal had been finalized, Tom Holland was cast as the newest version of the Web-Slinger for "Captain America: Civil War," eventually starring in 2017's "Spider-Man: Homecoming." The "Spider-Man" rights have always been complicated, and Sony and Disney briefly fell out over the character in 2019, and for a moment, it looked like Peter Parker was about to be (web) yanked out of the MCU back into a smaller universe. Thankfully, Bob Iger managed to save the character after a drunken call from Tom Holland, and the rest is history.
A new book charting the highs and lows of the Marvel Cinematic Universe reveals how Sony Pictures boss Amy Pascal reacted when Marvel chief Kevin Feige suggested that the Wall-Crawler should join the Avengers.
Amy Pascal threw a sandwich at Kevin Feige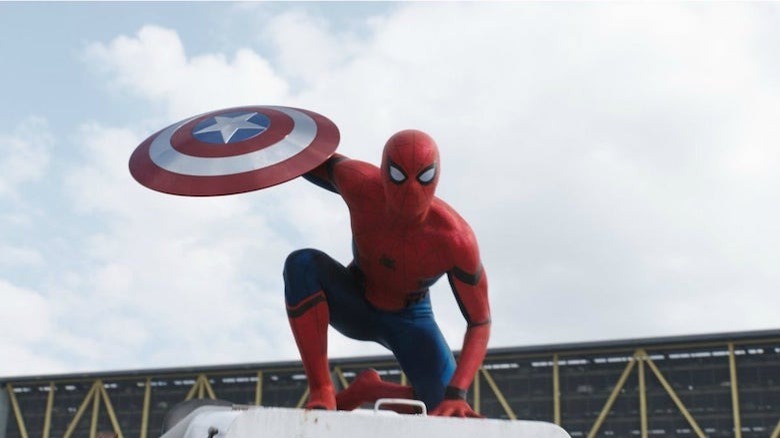 Marvel Studios
The new book, "The Story of Marvel Studios: The Making of the Marvel Cinematic Universe," goes in-depth about the inner workings of the studio and how it has become a huge force in Hollywood. On the topic of Spider-Man, writers Tara Bennett and Paul Terry reveal how the initial meeting went between Sony's Amy Pascal and Marvel's Kevin Feige (per The Direct). The duo had collaborated together for years beforehand, so they had a healthy working relationship, which is why Feige felt he could say that a third "Amazing Spider-Man" movie wouldn't work.
Feige explained that Sony should let Marvel do the film, without Disney purchasing the rights: "The only way I know how to do anything is to just do it entirely. So why don't you let us do it? Don't think of it as two studios." He also added, "No change of hands of rights. No change of hands of money. Just engage us to produce it." Pascal says she completely dismissed the idea, saying, "At first, I was super resentful, I think I started crying and threw him out of my office, or threw a sandwich at him – I'm not sure which."
However, Pascal eventually realized that Kevin Feige's pitch made sense: "By the fifth [Spider-Man] movie, we weren't giving them anything new." She also confessed, "And I have to be honest about it, we were trying so hard to be different, we even went into places to be different that we shouldn't have." It helped that Feige had a solid pitch, as Pascal pointed out: "The idea of putting him up against a world where everybody had everything and he had nothing was a whole new way of telling his story."