Matthew Daddario Gives His Honest Take On Alec And Magnus' Shadowhunters Ending - Exclusive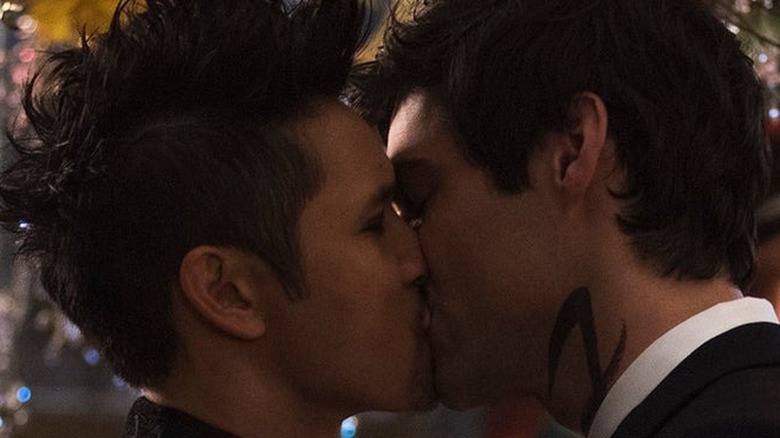 Freeform
When it comes to TV cancellations, "Shadowhunters" fans took the Season 3 news particularly hard. In fact, the fandom has held social media events and petitions to save the series since the show's untimely demise back in 2019. Though fans are still bummed that they had to say goodbye to their favorite Shadowhunters (and one impeccably-dressed warlock), at the very least, the show got a proper ending. Many cancelled series hang out in plotline limbo forever without resolution for any of the characters. Despite wanting more, the fandom and the show's stars were grateful to see "Shadowhunters" get an appropriate sendoff. 
During an exclusive interview for Matthew Daddario's new film "Wild Game," the actor revealed what he thinks of Magnus and Alec's heartwarming "Shadowhunters" ending. He also pitched an epic (and festive) way that Freeform and the "Shadowhunters" Powers That Be can revive the series for a movie-length feature. It's a proposition that could only come for a series as devoted to its fans as this one.
Happily ever after (until the next demon attacks)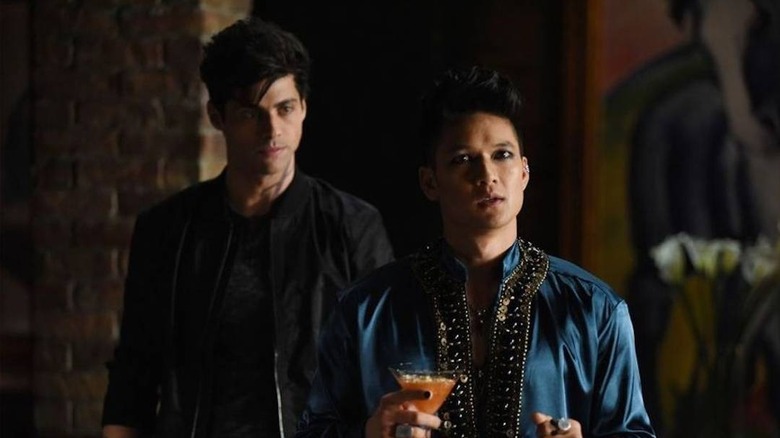 Freeform
After the cancellation of "Shadowhunters," fans were lucky enough to get an ending of the show and fan-favorite ship, Malec (Magnus and Alec). On how Daddario feels about Magnus and Alec's ending and the show's conclusion as a whole, he said, "So amazing! Look, everybody else can talk about their characters, so I'm not going to put words in that mouth." He added, "But Alec gets a full story arc properly with a beginning and ending. Beginning, there's a thing that's bothering him, something that's hurting. It's an error in himself, and he fixes that error through a process, and then that error eventually leads to the perfect outcome for him, which is falling in love, getting married, and he gets the job that he's appropriate for and everything."
Noting Alec's character progression, Daddario said, "His life just went from down here having this lady come in and mess up his life: Clary. And then it ends beautifully with his whole life in order and lovely and delightful, and a husband to match. It's perfect. It's perfect." It's safe to say fans love Malec's ending just as much as Daddario and Magnus actor Harry Shum Jr. 
Happy holidays, ya filthy Shadowhunters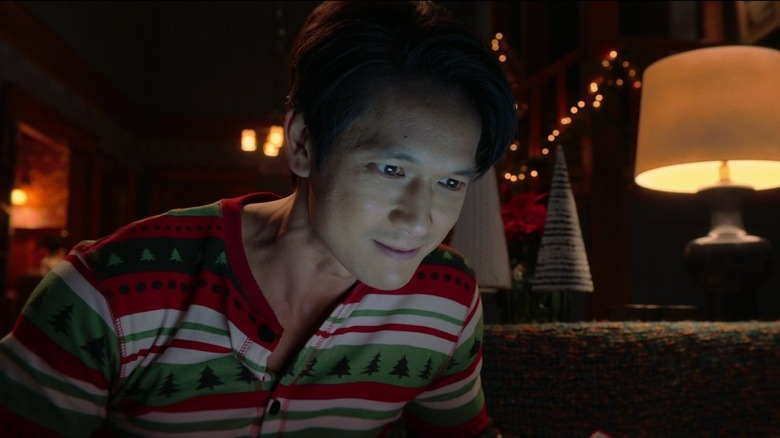 Netflix
Daddario has the perfect solution for fans who are bummed out that the show ended: an epic holiday special. "Holiday special. Call it, this [is] what it is: Santa Claus gets taken over by demons, and they have demonic sleds and demonic reindeer," he said. "Or just put demonic in front of all the things: demonic presence, demonic cheer, demonic snow, demonic North Pole, whatever. All that, and [they've] got to go fight them. And the whole time, they get interrupted at a Christmas sweater party." Okay, who else needs an invite to this party?
He added, "So, the whole time they're fighting in this ridiculous Christmas gear, and it's bloody, it's a blood bath, and it's real. The audience that was watching ["Shadowhunters" is] older now. We're going to give you a real dark side of this "Shadowhunters" world, and it's going to be intense." This isn't the "Shadowhunters" you're used to, kids. 
"There's not a lot of light. There [are] broken cars at some places, and also buildings blow up. Everybody likes that stuff, whatever," he added. "There's your holiday special. And at the end, they all celebrate Christmas together by a roaring fire in front of demonic Santa Clause's defeated troops." 
On what Magnus and Alec are up to during this haunted holiday, Daddario said, "What are they doing? They're drinking hot toddies together. They're sitting in old chairs next to each other like, 'Look what we did, how fantastic. Let's get back to work, shall we?'"
At the suggestion of pitching this to someone, Daddario said, "I think they might look at me weird, but we'll see."
Daddario's new film, "Wild Game," is now playing in select theaters and available on demand. Additionally, all seasons of "Shadowhunters" are available on Hulu.