Here's How You Can Watch Every Season Of Shadowhunters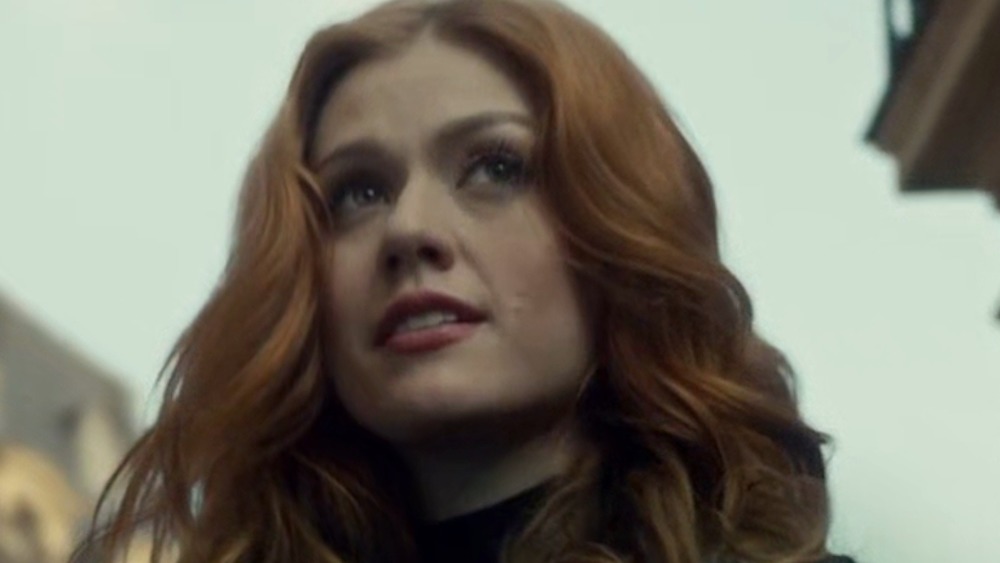 Freeform
Back in 2008, the movie biz was turned on its head after the runaway success of a franchise based on a series of young adult novels about a sparkly-skinned vampire and the doe-eyed teen who gave up everything to love him. In true Hollywood fashion, once the Twilight train proved the YA game was fit to dominate the blockbuster realm, the market was soon flooded with flicks cut from the same tween-tinged cloth. Not all of those properties found quite as much favor at the box office, however, and it's safe to say 2013's big budget adaptation of Cassandra Clare's The Mortal Instruments: City of Bones was among the craze's biggest misfires.
That's hardly a reflection of Clare's novels, which follow a Brooklyn teen who discovers her family descends from a long line of demon hunters, and that the creatures dwell in an alternate realm called the shadow world. Rather, the problem with The Mortal Instruments: City of Bones was that there was just too much going on in the introductory story to pack into a single feature film — even one whose runtime clocked in at north of two hours and featured the talents of Robert Sheehan (The Umbrella Academy), Lily Collins (Mank), and Lena Heady (Game of Thrones).
In desperate need of some narrative breathing room, that's just what Clare's story received a few years later when The Mortal Instruments got the small screen treatment in the guise of Freeform's Shadowhunters. The show wisely spread the intricately spun tale of Clary Fray (Katherine McNamara) and her demon-hunting pals over a three-season, 55-episode run. And if you want to experience Shadowhunters in all its amorously creeped-out supernatural glory, you can now do so in the land of streaming.
Shadowhunters fans can now get their demon-bashing kicks on Hulu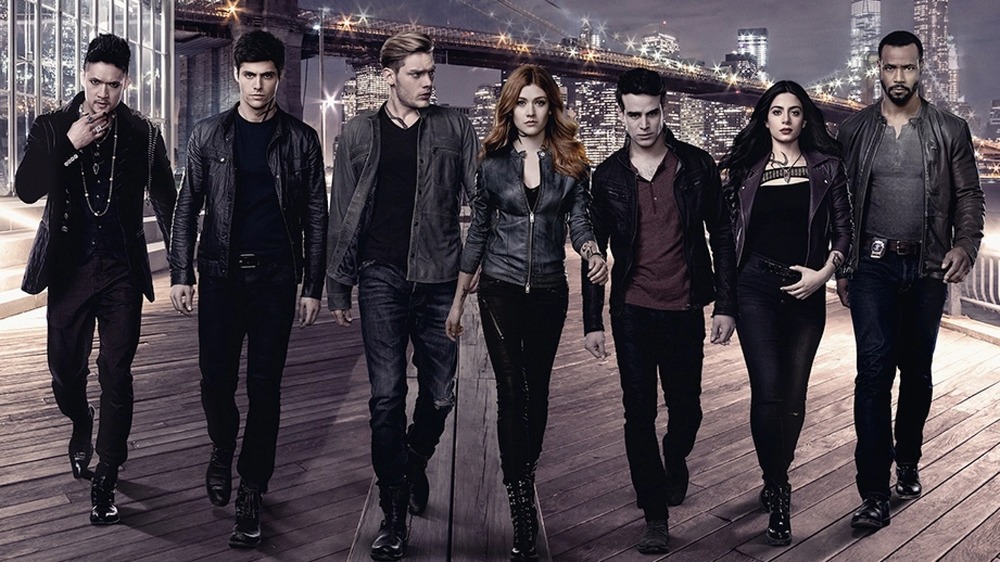 Freeform
While Freeform's Shadowhunters more than served Cassandra Clare's source material, and even built out her world in fascinating ways, the series did so on a significantly reduced scale from the 2013 movie. That may seem obvious as Shadowhunters is a small screen affair, and thus working with a substantially smaller budget. Yet, for those who did venture out to see The Mortal Instruments: City of Bones on the big screen, the scaled-back look and feel of Shadowhunters may initially be jarring should you decide to queue the show up on Hulu.
Stick with it, though, because once you adjust to the scaled back production, you're likely to find Shadowhunters the superior adaptation in virtually every way. That's largely thanks to the work of series star Katherine McNamara, whose stalwart work as Clary Fray anchors Shadowhunters in tender-hearted humanity even as her transformation from wide-eyed would-be art student to a**-kicking demon slayer is of the decidedly supernatural flavor. Likewise, the series is bolstered by the solid contributions of McNamara's co-stars, each of whom bring their own distinct energy to the mix.
For the record, even if Shadowhunters is operating on a dramatically smaller scale than it's big screen counterpart, series producers do an extraordinary job of knowing where to spend their money, serving up special effects and killer creature confections as charming in their B-movie-ish makings as they are often genuinely thrilling to behold. All in, Shadowhunters is a series boasting the same sort of vibes as the CW's smash hit horror series Supernatural. And even if it doesn't quite conjure the same deeply detailed, theological mythology, Shadowhunters will certainly scratch the same itch in terms of spiritually progressive thrills and chills. Check Shadowhunters out now on Hulu if you doubt it.