Paul Wesley Beat Out This Famous Actor For His Law And Order: SVU Role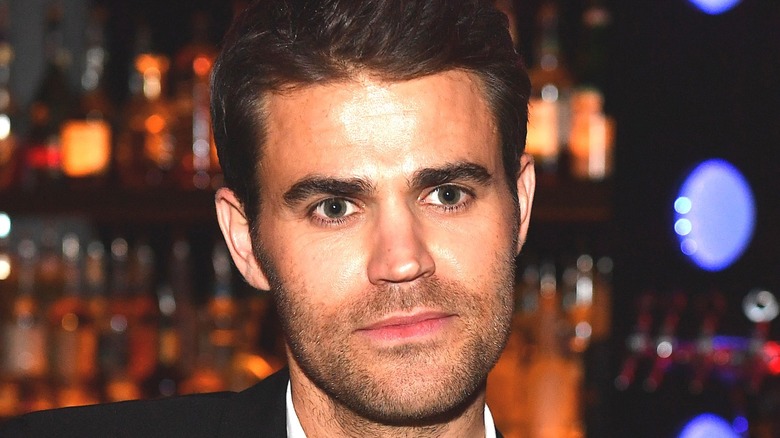 Jason Davis/Getty
Of the many popular police procedural dramas, one reigns supreme: "Law & Order: Special Victims Unit." The NBC show has been on the air since 1999 and became "the longest-running primetime live-action series in U.S. TV history" in 2019 (via AV Club).
In 2021, the show again made history as the sixth episode of Season 23 marked 500 episodes of "SVU" and reunited many longtime fan-favorite characters. Additionally, the latest season brought together former partners and the iconic will-they-won't-they duo of Captain Olivia Benson (Mariska Hargitay) and Detective Elliot Stabler (Christopher Meloni).
With so many milestones, many "SVU" fans have been reflecting on seasons past along with all of the famous faces that have popped up over the years. Some, like Paul Wesley ("The Vampire Diaries"), have appeared in the Law & Order franchise more than once.
Wesley starred in Season 2 of "SVU" as well as Season 2 of "Law & Order: Criminal Intent," but his most memorable appearance was in the Season 7 episode "Ripped." In an interview with Buzzfeed, "SVU" casting director Jonathan Strauss discussed a handful of the more than 10,000 actors who have auditioned for the show. He also revealed the famous actors that Paul Wesley beat out for the role of Luke Breslin in "Ripped."
The Vampire Diaries actor had tough competition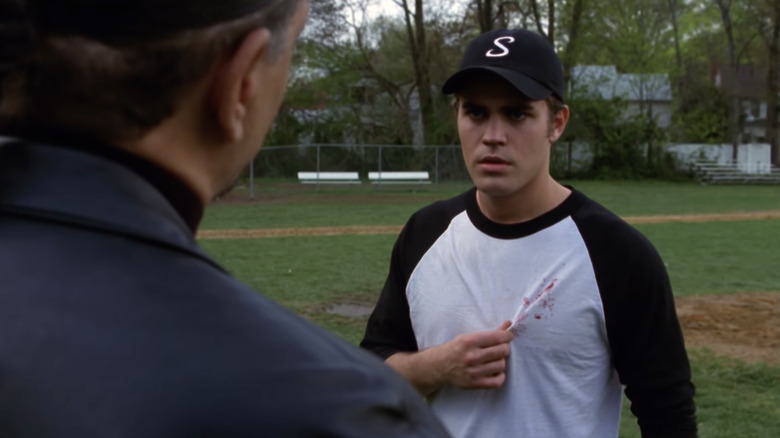 NBC
"Ripped" follows the investigation into star baseball player Luke Breslin's violent assault of a fellow high school student. Detectives Elliot Stabler and Finn Tutuola (Ice-T) confront him at practice and witness his short temper when he punches Tutuola before exclaiming that his father is a cop. Stabler realizes that Luke is the son of Officer Pete Breslin (Noah Emmerich), his former partner. As they look into the Breslin's family dynamics and figure out why the father and son are so aggressive, Stabler struggles with memories of his own abusive father.
Casting director Jonathan Strauss told Buzzfeed that "Ripped" was a "very difficult episode to cast" because he needed Luke to look like a high school athlete who had experimented with steroids. "Penn Badgley, Chris Carmack, Vincent Piazza, and Channing Tatum all auditioned for that role," he told the outlet. "I did major sessions on both coasts for that."
Despite the tough competition, Paul Wesley scored the role, earning his third appearance in the "Law & Order" franchise.