The CSI: Miami Episode You Forgot Paul Wesley Was In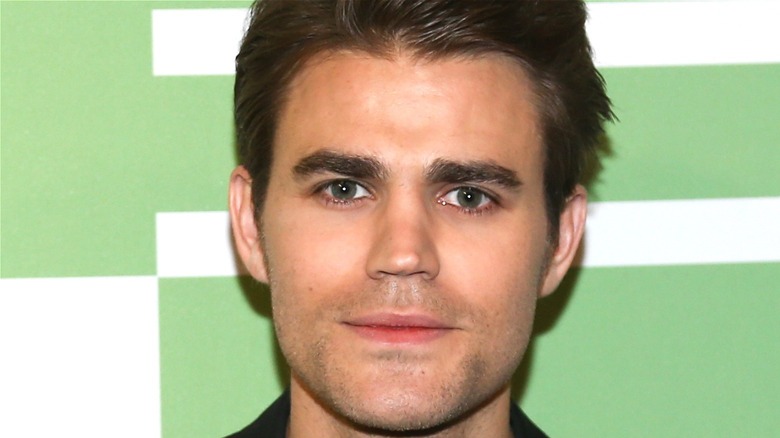 Debby Wong/Shutterstock
Actor Paul Wesley rose to prominence around 2009 when the CW teen series "The Vampire Diaries" premiered and became a mega-hit. For eight seasons, Wesley played vampire Stefan Salvatore, who falls in love with a teen human girl, Elena Gilbert (Nina Dobrev), who happens to be a doppelgänger of his love from many years ago, Katherine Pierce. While on "The Vampire Diaries," Wesley even tried his hand at directing when he helmed a few episodes of the series. 
Before Wesley made a name for himself as Stefan Salvatore, he had minor roles on a number of different television shows. He popped up on both "Law & Order: Special Victims Unit" and "Law & Order: Criminal Intent," as well as teen soap "The O.C.," and even made his way into comedies such as "8 Simple Rules." 
Alongside his "Law & Order" stints, Wesley appeared on another popular criminal investigation series: "CSI: Miami." If you've forgotten about his appearance on the show, here's a refresher of Wesley's one-off role.
Paul Wesley played rich kid Jack Warner Bradford on CSI: Miami
"CSI: Miami" — the first spinoff of "CSI: Crime Scene Investigation" — follows Lieutenant Horatio Caine (David Caruso) as he leads the group of detectives assigned to Crime Scene Investigations at the Miami-Dade Police Department. Wesley shows up as a character named Jack Warner Bradford in the Season 3 episode, "Legal."
Jack becomes a suspect in the murder of an 18-year-old girl named Jenny Price (Briana Nicole Deutsch), which took place at a nightclub. After Jack's prints were found in the bathroom where the murder happened, Detective Calleigh Duquesne (Emily Procter) and Detective Ryan Wolfe (Jonathan Togo) question him and Jack claims to have been at his friend Kevin's (Chris Olivero) house at the time of the murder. In the end, Jack is proven not to be the killer — it was actually Kevin who killed Jenny in a rage after she refused a drink from him.
Wesley's turn on "CSI: Miami" ended up not being his only "CSI" appearance. He showed up as a character named Steve Samprass on "CSI: NY" the following year.