The Character Everyone Forgets Bradley Cooper Played On Law & Order: SVU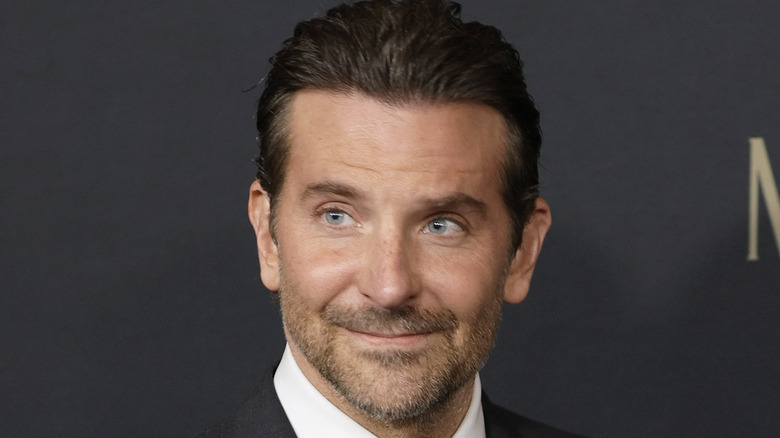 Michael Loccisano/Getty Images
"Law & Order: Special Victims Unit" is currently on its 23rd season, an incredible milestone for any television show. Fans have been watching Olivia Benson (Mariska Hargitay) and Odafin Tutuola (Ice-T) solve sex crimes as part of a separate unit of the NYPD for 22 years. For some of us, that means the show's been airing for as long as we've been alive. Either way, "Law & Order: SVU" and the original "Law & Order" grew so popular over the years as one of the best crime dramas on television that it provided a proving ground for some of modern Hollywood's best actors. The list of appearances from Hollywood's most notable names is long, with over 45 famous guest stars appearing on the show thus far (via Esquire).
Among those people is a name that may surprise you — Bradley Cooper. Known for his work in films like "Silver Linings Playbook," "The Hangover" trilogy, "American Sniper," and "A Star is Born," Cooper has established himself as one of the most prominent leading men in Hollywood along with being a respected director. However, his early career in the mid-2000s consisted of a lot of television and TV movie appearances, including an episode of "Law & Order: SVU." Here's what we know about Bradley Cooper's time with the longest-running U.S. crime drama in history.
Bradley Cooper was Jason Whitaker on Law & Order: SVU
Season 6, Episode 20 of "Law & Order: SVU," titled "Night," follows the SVU team as they take on a case that involves a serial rapist. They figure out the person they're looking for preys on undocumented immigrant women after the death of a victim at the beginning of the show, although they struggle with enough evidence to convict their suspect, Gabriel Duvall (Alfred Molina). Duvall, coming from money, hires the charming Jason Whitaker (Bradley Cooper) as his attorney. Through a string of events, Gabriel ends up not being convicted for the rape-homicide, but Elliot Stabler (Christopher Meloni) was able to gather enough evidence with the team to arrest Gabriel for rape.
However, the surprise twist of the episode is that it turns out there were more allegations against Gabriel, but Cooper's Whitaker was being paid off by Gabriel's family all along to cover for him. That wasn't the last time Cooper would play a character who ended up being a real villain. His role as Richie in "American Hustle" is just that, as he's a crooked FBI agent involved in art crimes (via Entertainment Weekly).
Cooper most recently starred in Guillermo del Toro's "Nightmare Alley," which hits theaters on December 17, 2021.