The One Character Fans Were Missing From The 500th Episode Of Law & Order: SVU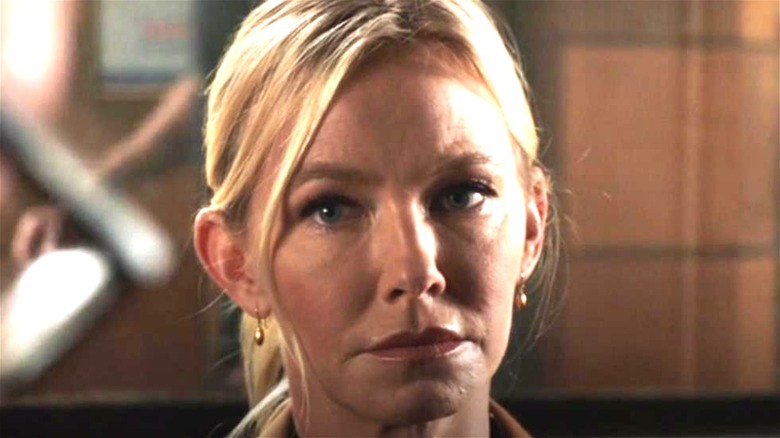 NBCUniversal Syndication Studios
One of the most popular TV crime dramas of all time, "Law & Order: Special Victims Unit" recently celebrated the release of its 500th episode. The Dick Wolf production first aired in 1999, becoming the "longest-running primetime live-action series in U.S. TV history" in 2019 (via AV Club). With a handful of exciting milestones, dozens of awards, and more than 20 seasons under its belt, the NBC series maintains a loyal fanbase rooting for the detectives of the NYPD Special Victims Unit.
The 500th episode of "Law & Order: SVU" focuses on Captain Olivia Benson (Mariska Hargitay), exploring grooming, accountability, and cancel culture on social media via a prom-centric crime and the return of Liv's former flame Burton Lowe (Aidan Quinn). It also brought back familiar faces like her old partner Nick Amaro (Danny Pino), her old boss Captain Cragen (Dann Florek), and former medical examiner Dr. Melinda Warner (Tamara Tunie). One of the episode's many flashbacks also featured the beloved former "SVU" co-lead Elliot Stabler (Chris Meloni).
Though fans loved the episode, they were disappointed that one "Special Victims Unit" detective didn't appear for their mini-reunion.
Where was Detective Munch?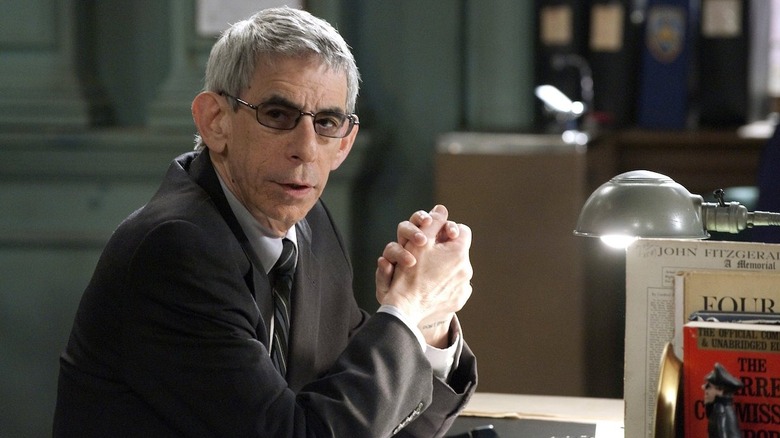 NBCUniversal Syndication Studios
While the cast of "Law & Order: SVU" has gone through major changes over the last 23 seasons, fans were hoping to see the return of Detective John Munch (Richard Belzer) in the monumental 500th episode. Munch, who retired from the Special Victims Unit in Season 15, is still canonically working in the field but hasn't appeared on the series since Season 17. However, fans were still holding out for the conspiracy theory-loving detective to pop up.
"Melinda, Cragen and amaro..WHERES MUNCH," tweeted @_ForgettinNic, adding a crying emoji. "We need the whole gang back."
Other fans also took to Twitter to ask "Where's Munch?!" and express how much they'd love to see the original "SVU" squad reunited.
Unfortunately, the return of Munch doesn't seem likely given Belzer's age. However, he could still show up in later episodes to check in on his old colleagues — fans would love to see their "favorite conspiracy theory maker" back on the series.