The Real Reason Ice-T Stayed On Law And Order: SVU As A Series Regular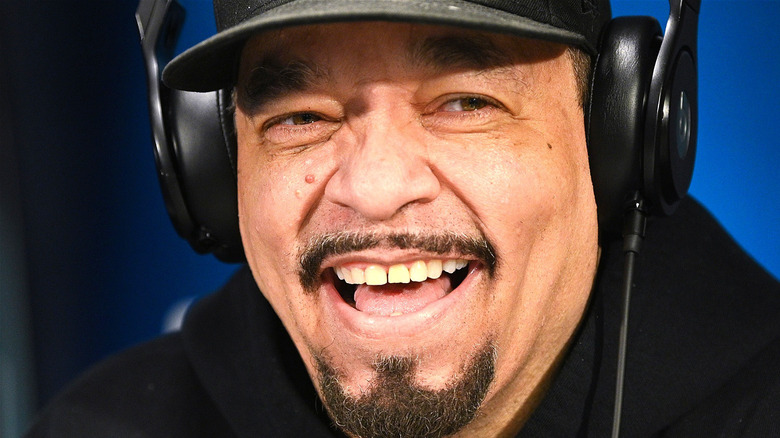 Dia Dipasupil/Getty
For over two decades, the audience of "Law & Order: Special Victims Unit" has watched Sergeant Odafin "Fin" Tutuola (Ice-T) and his fellow investigators at the SVU track down some of the worst sex offenders in New York City. Raised in Harlem, Tutuola served in the U.S. Army and fought in Mogadishu. Joining the NYPD, he worked as an undercover narcotics detective before joining the SVU to replace Detective Monique Jefferies (Michelle Hurd) after she departed the squad in 2000. Since then, Tutuola has become an institution on "SVU," with only Captain Olivia Benson (Mariska Hargitay) having a longer tenure on the series.
It's safe to say that Ice-T's presence on the show as the dedicated Detective Tutuola is an integral part of "Law & Order: Special Victims Unit," but originally, the plan for the character was going to be much different. Initially, Ice-T was going to be a guest star, and Tutuola was only slated to appear in four episodes. But the character proved to be popular with the audience, so the rapper continued to play Fin throughout the second season of "SVU" and still to this day. But why exactly did Ice-T stay on as a member of the "SVU" cast? The answer is pretty straightforward, actually.
Ice-T stayed on SVU for the check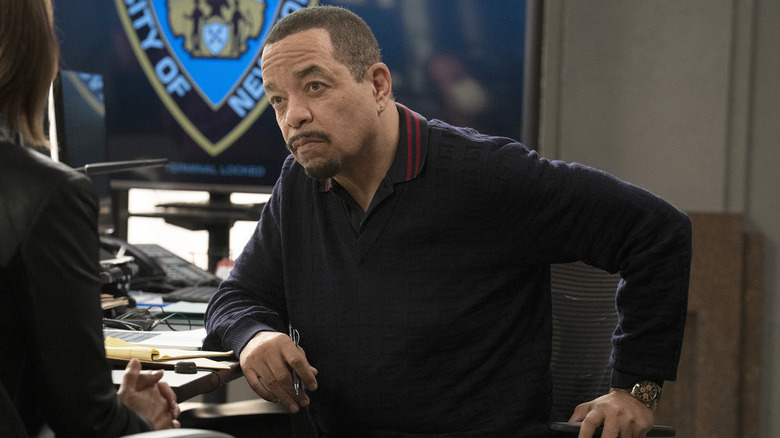 Virginia Sherwood/NBC
Before "Law and Order: Special Victims Unit," Ice-T was a prominent figure in the gangsta rap scene in the late 1980s and later blended genres with his hardcore punk/thrash metal band Body Count. One of their most controversial hits was the song "Cop Killer," a small irony given his twenty years of portraying a police officer on television. Ice-T also portrayed undercover cop Scotty in the 1991 noir thriller "New Jack City" alongside Wesley Snipes, Judd Nelson, and Chris Rock.
Discussing his work on "SVU" in an interview with Page Six, Ice-T explained his reasoning behind staying on as a cast member. "You think because I am a rapper, I should have turned this down?" he asked. "That would have been stupid. I am about getting that check."
While a talented rapper and performer, there are benefits to being the cast member of a popular series like "SVU" that Ice-T clearly recognized. The position of a regular cast member on the drama series allows for less travel and the chance to stay home and close to family, and a steady paycheck. It's a smart move, one that made the already famous rapper into a TV icon.