Cars 3 Tops Wonder Woman For Weekend Box Office Win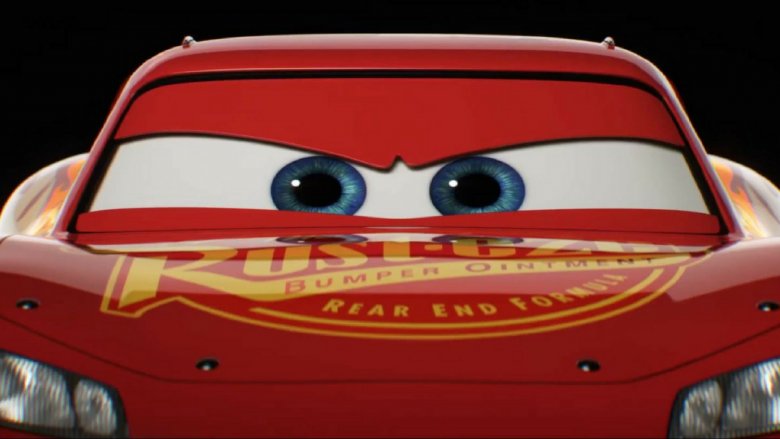 Cars 3 revved its engines over the weekend, knocking Wonder Woman out of first place for the first time in its theatrical run. Cars 3, which brings Owen Wilson back to the Pixar franchise after a six year break, hit in the lower end of expectations, falling at $53.5 million. While this was enough to easily win the weekend, it is below openings of past films in the franchise, with Cars hitting $60.1 million and Cars 2 hitting $66.1 million. 
However, Pixar doesn't seem worried about the film's performance, with Disney distribution chief Dave Hollis telling Variety that Cars is still "a very important franchise for the company." Hollis also cited new character Cruz Ramirez, voiced by Cristela Alonzo, as an important part of the film. "We're seeing, once again, the power of putting a female protagonist front and center," he said. "There is now a new generation of Cars fans."
Despite the drop to second place, viewers don't have to worry about Wonder Woman. The film saw just a 30.3 percent drop from its second week, another unprecedented audience hold that gave the film an additional $40.78 million haul. This is good for the highest third week for a DCEU film ever, beating Man of Steel's $20.7 million, Suicide Squad's $20.8 million, and Batman v. Superman: Dawn of Justice's $23.3 million. 
Wonder Woman also holds the record for the highest DCEU second-week drop, despite having the smallest opening weekend of all four, an impressive feat for the Gal Gadot-led film. "In a world where the typical superhero blockbuster starts out strong and quickly fades, Wonder Woman sees her star shining more brightly as time goes on, and that is a rare thing indeed," Paul Dergarabedian, senior media analyst at ComScore, told Variety. 
Tupac biopic All Eyez on Me, which beat out Cars 3 in Thursday night previews, took third place with $17 million, while Tom Cruise's The Mummy continued to flop with a disappointing $13.9 million, an over 50 percent drop from its first week. The film needs to do a lot of work to make up its budget overseas, but it is at least on the way, with the movie once again leading the international box office, according to Variety.
Mandy Moore's shark thriller 47 Meters Down took fifth place, over-performing in its opening weekend with $11.5 million, while Scarlett Johansson's raunchy comedy Rough Night disappointed with just $8 million. However, Sony is not worried about the film's performance, with distribution chief Adrian Smith telling Variety that it is "genuinely a funny movie that was made at the right price," and assuring that it will find an audience in summer counter-programming in the coming weeks.
You can view this weekend's full box office results below.
Top 10 Weekend Box Office Gross
1. Cars 3: $53,547,000 (–), $53,547,000 Total Domestic Gross 
2. Wonder Woman: $40,775,000 (-30.3 percent), $274,601,730 Total Domestic Gross
3. All Eyez on Me: $27,050,00 (–), $27,050,000 Total Domestic Gross
4. The Mummy: $13,916,000 (-56.1 percent), $56,526,710 Total Domestic Gross
5. 47 Meters Down: $11,500,000 (–), $11,500,000 Total Domestic Gross
6. Pirates of the Caribbean: Dead Men Tell No Tales: $8,458,000 (-21 percent), $150,066,114 Total Domestic Gross
7. Rough Night: $8,040,000 (–), $8,040,000 Total Domestic Gross
8. Captain Underpants: The First Epic Movie: $7,350,000 (-39.7 percent), $57,963,660 Total Domestic Gross
9. Guardians of the Galaxy Vol. 2: $4,982,000 (-21.1 percent), $374,853,015 Total Domestic Gross
10. It Comes At Night: $2,616,600 (-56.3 percent), $11,139,764 Total Domestic Gross