Wonder Woman Director Wants Lynda Carter Cameo In Sequel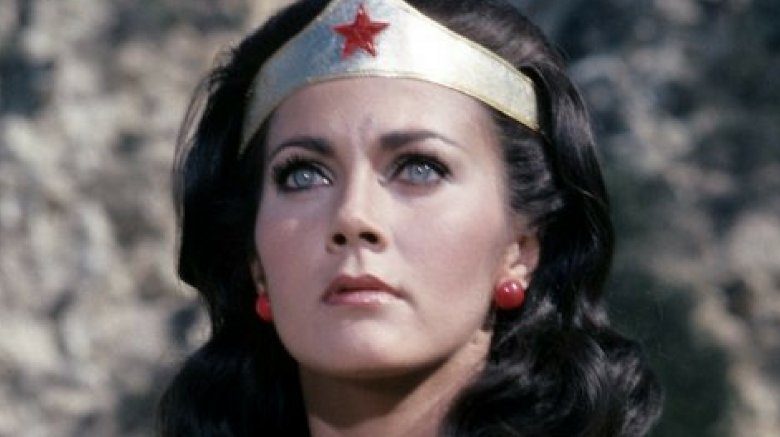 Getty Images
A Wonder Woman sequel hasn't been officially announced yet, but Patty Jenkins already knows what she wants to see. The director revealed earlier this week that a potential sequel would be set in the United States, showing Diana traveling to and adventuring around America– and now she has revealed that one famous American could have a cameo.
A fan questioned Jenkins on Twitter about the lack of the most famous on screen Wonder Woman, Lynda Carter, in the film. Carter, who played Diana on the ABC/CBS TV series from 1975 to 1979, was at the film's premiere and wrote that she thought it was "wonderful," but she unfortunately didn't have any sort of hidden cameo in the final product. Jenkins said that they "tried, tried, tried" to get her in the movie, but it just didn't work out; however, she says that they "won't stop trying" to get her out to be in a potential sequel.
Producer Charles Roven revealed last week that a script for a potential sequel hasn't been started yet, which means that it could be a while before Wonder Woman hits the big screen in a standalone film again. However, despite the fact that a sequel hasn't officially been announced yet and Jenkins has yet to officially sign on, it seems like the first film's success make both a sure thing. Wonder Woman blew expectations out of the water during its opening weekend, debuting to over $100 million domestic, the highest ever opening weekend for a female director and way above the initially projected $65 million haul. The film has also been a huge hit with critics, falling at a 93 percent on Rotten Tomatoes, one of the best ratings for a superhero film ever.
If the film does get a sequel, having Carter appear would definitely be something fans would love to see. However, it could be difficult to get her on board. Even though she's a fan of the film, she's got quite a few things on her plate, lending her voice to video games and appearing as the president in The CW's Supergirl. She's also set for a role in the upcoming Super Troopers 2. Still, even though she's busy, many fans would love to see at least a quick glance at Carter in a potential Wonder Woman sequel.
Wonder Woman follows Diana (Gal Gadot) from her time as a princess of the Amazons, as she is trained to be an unconquerable warrior on the sheltered island paradise on which she was raised. When an American pilot (Chris Pine) crashes on the shores of her homeland and tells her of a massive conflict raging in the outside world, Diana leaves her home, convinced she can stop the threat. Fighting alongside man in a war to end all wars, Diana will discover her full powers... and her true destiny.
Robin Wright, Connie Nielsen, Lucy Davis, Elena Anaya, Danny Huston, and David Thewlis also star in the movie, which is in theaters now. Once you've headed out to see the film, see some of the small details that only true fans noticed.