Patty Jenkins Isn't Signed For A Wonder Woman Sequel Yet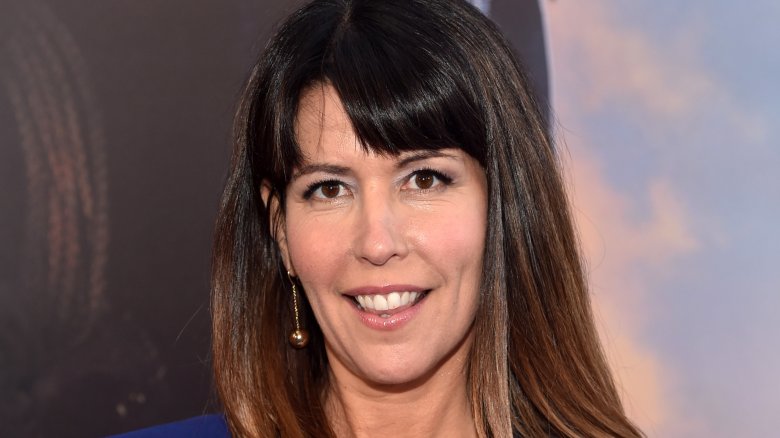 Getty Images
A major piece may be missing from a potential Wonder Woman sequel. Despite the fact that a follow-up film hasn't been officially announced yet, there has still been quite a lot of speculation about what would take place, with many fans wondering whether or not Patty Jenkins, the original's director and a huge piece of the film's success, would be back.
Although it's still quite likely that Jenkins will return, it turns out that she is not officially signed on yet. According to The Hollywood Reporter, while Gal Gadot has an option in place for Wonder Woman 2 as part of her overall deal with DC, Jenkins was signed for just one film, as is standard for directors taking on a big budget film for the first time. However, with Wonder Woman's rousing success, it looks like the decision may come back to haunt Warner Bros., who could have to shell out top dollar if Jenkins' reps decide to make her return difficult.
Wonder Woman blew expectations out of the water during its opening weekend, debuting to over $100 million domestic, the highest ever opening weekend for a female director and way above the initially projected $65 million haul. The film has also been a huge hit with critics, falling at a 93 percent on Rotten Tomatoes, one of the best ratings for a superhero film ever. Apparently, Warner Bros. wasn't exactly expecting that level of success, so they had instead been focusing on upcoming projects like Justice League Dark and Joss Whedon's Batgirl, which are likely to be the next two DC films to go into production.
However, with Wonder Woman's huge opening weekend, pursuing the character, and Jenkins, further is now a big priority for the studio. For Jenkins, Wonder Woman could be just the beginning of her time in the DCEU. THR reports that negotiations, which will likely begin soon, could include an expansion of her role with the company that would allow her to work on a script treatment for Wonder Woman 2 and for other movies as well. 
Should Jenkins sign on to Wonder Woman 2 (which she seems plenty enthusiastic to do), she has quite a few ideas. Jenkins has said she wants the film to bring Diana to America, and has also said that she would love to see Lynda Carter, who played Diana in the 1970s TV series, make a cameo. While we cross our fingers and hope that Jenkins will return for a sequel, see the small details she snuck into the first film that only true fans noticed.