Spider-Man: Homecoming Once Again Dominates Social Media Buzz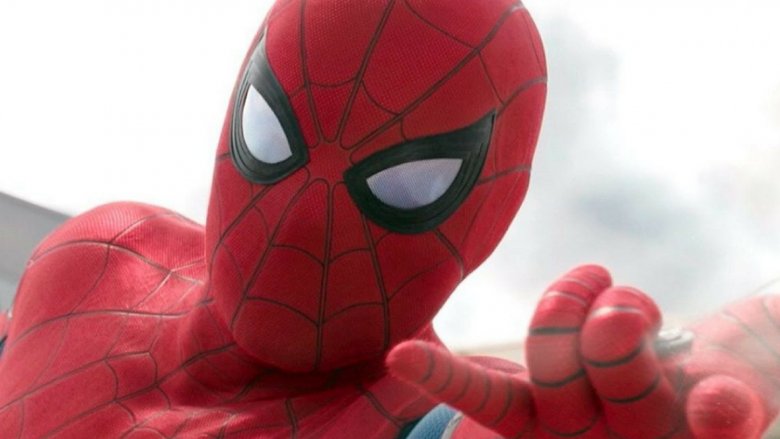 People love talking about their friendly neighborhood Spider-Man. Variety reports that Spider-Man: Homecoming has once again topped social media buzz, weeks ahead of its release.
Homecoming, which stars Tom Holland as the titular web slinger, generated 93,000 new conversations last week, buoyed by the release of a new poster, the announcement of an arcade game at Dave and Buster's, and, most notably, the trailer release for its upcoming VR experience. Adding in last week brings the film to a total of 2.18 million new conversations so far, a huge number that, if coupled with good reviews, could propel the film past its initial $100 million box office expectations.
Homecoming topping social media is nothing new. The film has also already received a huge marketing push, which has included innovative ads like custom NBA Finals TV spots featuring the likes of Stan Lee and DJ Khaled, as well as multiple trailers and clips dropping during big events like the MTV Movie and TV Awards. All told, these things are good to make the movie the second most anticipated of the summer, according to a recent Fandango poll, as well as one of the most Tweeted about films of the summer.
Spider-Man: Homecoming wasn't the only MCU film dominating social media this week, either. Black Panther generated 33,000 new conversations for a total of 566,000 since the trailer was launched on June 9. The epic bit of footage was an instant juggernaut on social media after its release, and it still has people talking about Chadwick Boseman's upcoming solo outing as T'Challa, which isn't due out until February of 2018. People are also already talking about Avengers: Infinity War, with the movie generating 12,747 new conversations for a total of over 50,000, despite the fact that we're nearly a full year from the film's release.
Transformers: The Last Knight, set to be released tomorrow, only generated 29,000 new conversations last week, pushed forwards by new poster releases and its London premiere. Despicable Me 3, set to open on June 30, generated 27,000, while Star Wars: The Last Jedi, due out in December, generated 20,000 new conversations as rumored plot details began to surface. That film has already generated 1.9 million new conversations, so get ready for a massive opening this holiday season.
While we wait to see how this summer shakes out in movie social media, see some of the other movies that are set to blow you away in the upcoming months.