June 2017 Trailers That'll Blow You Away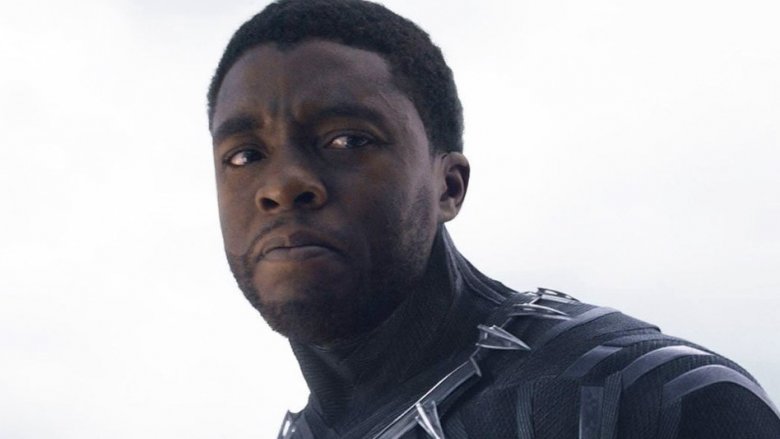 With summer blockbusters season in full swing, it's harder than ever to keep up with all the new footage being released for upcoming films. New trailers are hitting the web every day for movies you won't want to miss. To help you keep track of everything Hollywood has in store for us, here's a look at the recently released trailers that will absolutely blow you away.
First Kill - July 21
Hayden Christensen rushes to rescue his son in the first trailer for First Kill, which unites the former Star Wars actor with Bruce Willis in an intense, action-heavy thriller. The movie stars Christensen as a Wall Street broker who brings his wife and son to a remote cabin in the woods for a vacation—only for his son to end up kidnapped, leading to him teaming up with Willis' police chief to rescue the boy. 
The trailer finds Willis in signature action mode and Christensen selling his character's desperation while proving he's come a long way from a galaxy far, far away. First Kill may not have the most original premise, but the trailer suggests it might still deliver solid thrills.
Brigsby Bear - July 21
Things get very weird very quickly in the trailer for Brigsby Bear, a bizarre dramedy starring Saturday Night Live's Kyle Mooney. Mooney plays James, a man who's been the sole audience member for the children's TV show Brigsby Bear Adventures. When the show abruptly ends, James sets out to find the story himself, but he must learn to cope with an outside world he knows nothing about. 
If that logline wasn't already enough to get your mind into a twist, the trailer definitely will. Bizarre and the beautiful, it manages to be both ethereal and sweet. While the trailer doesn't exactly give away much information, it manages to offer an effective tease without giving anything away. Claire Danes, Mark Hamill, and Greg Kinnear round out the supporting cast.
Kidnap - Aug. 4
Halle Berry has her Taken moment in Kidnap, in which she stars as Karla, a woman who goes on a mission to rescue her son after he's kidnapped by mysterious assailants. The ramps up the tension quickly, showing Karla playing a game of Marco Polo with her son in a park, only to have him suddenly go missing.
The trailer shifts into action—and so does Karla, proving she's willing to go to whatever lengths necesasry to get her son back (even if she doesn't have a Taken-style "particular set of skills"). Berry is convincingly distraught and angry; by the time she makes her own threatening speech at the end of the trailer, you're definitely ready to see more.
Detroit - Aug. 4
Kathryn Bigelow's upcoming thriller Detroit offers filmgoers another glimpse with this second trailer, which features another tension-soaked look at the drama starring John Boyega as Melvin Dismukes, a young police officer trying to keep peace during the Detroit riots of the summer of 1967. The film specifically focuses on the Algiers Motel Incident, in which three young black men were killed by police.
The trailer begins with Dismukes in an interrogation room being blamed by his fellow officers for the men's deaths, then quickly cuts to the incident and the rioting in the street, using a refrain of "change is coming" to undercut the violence. The trailer knows exactly when it should change gears to keep viewers' hearts pumping, and it's powerfully effective.
Ingrid Goes West - Aug. 11
Aubrey Plaza realizes the dangers of social media in the trailer for Ingrid Goes West, which stars the former Parks and Recreation actress as the title character—a young woman who, beset by a series of self-inflicted personal struggles, decides to move out west and befriend LA socialite and Instagram star Taylor (Elizabeth Olsen). 
The pair quickly forge a bond, but as the trailer shows, Ingrid's obsession immediately starts to go hilariously awry. Ingrid Goes West already has positive reviews in its corner after being screened at Sundance, and with Plaza's affinity for deadpan craziness and Olsen's pitch perfect-performance as the object of her fascination, this definitely seems like a must-see.
American Assassin - Sept. 15
Teen Wolf vet Dylan O'Brien takes a much more dramatic turn in American Assassin, playing a young man who becomes a CIA-trained killer after his girlfriend is murdered in a terrorist attack. O'Brien is impressively driven in this clip, taking his Maze Runner performance even further and suggesting he might have what it takes to be one of the action genre's biggest new stars. 
The restricted trailer offers a deeper look into the film's mysterious villain, with Taylor Kitsch's Ghost proving to be a terrifying force with a secret evil plot that seems fittingly threatening for O'Brien's Mitch. More intriguing, though, is the personal connection Ghost has to Michael Keaton's Stan, Mitch's new mentor—and, it appears, Ghost's former one. The trailer teases the film's action and the characters' motivations without giving too much away, leaving lots for audiences to enjoy when the movie arrives in September.
Stronger - Sept. 22
Jake Gyllenhaal stars in the Boston marathon bombing drama Stronger as Jeff Bauman, a real-life victim of the attack who lost both of his legs after being caught in the blast while waiting for his girlfriend at the finish line. Bauman published a memoir on his journey to walk again, which serves as the basis for the movie's script.
Gyllenhaal has repeatedly demonstrated a chameleon-like ability to dissolve into his roles, and that seems to be the case once again in Stronger—in which he also enjoys impressive backup from Orphan Black's Tatiana Maslany (playing just one character this time), and Harry Potter's Miranda Richardson, who ditches Rita Skeeter's glasses and tight ringlets for her role as Bauman's mother. The movie is sure to be a tearjerker, but also promises to be an inspiring trip to the theater.
American Made - Sept. 29
Tom Cruise does Tom Cruise things in the trailer for his upcoming action film American Made, which features the star as real-life pilot Barry Seal, a drug smuggler recruited by the CIA to help fight against the communist threat in Central America in the 1980s. As the trailer shows, Seal is totally willing to bend the law to accomplish his mission, especially since he's told that everything's legal if he's doing it for the good guys.
Cruise apparently flew all the planes for real, even at one point stepping away from the controls to film a stunt despite the fact that he was totally alone in the aircraft. The trailer's full of action and laughs, a combination Cruise has proven he can balance; the movie also reunites him with Edge of Tomorrow director Doug Liman and boasts a great supporting cast, including Domhnall Gleeson and Jesse Plemons.
Flatliners - Sept. 29
If you had reservations about the upcoming Flatliners remake, the trailer should set them at ease. A new cast toplines this follow-up to the '80s sci-fi flick, with Ellen Page, Diego Luna, Nina Dobrev, James Norton, and Kiersey Clemons taking over as the medical students haunted by the dead after flatlining—experimenting with dying for a few minutes before being resurrected.
The trailer outlines the basics of the story before things really get interesting, showing the mysterious and unexplained effects of what they're doing and the terrifying ways it spills over into the real world. Although we're oversaturated with remakes and sequels nowadays, Flatliners looks like it has the potential to honor the original while holding up on its own.
Marshall - Oct. 13
Chadwick Boseman is a man on a mission in the first trailer for Marshall. The Black Panther star plays Thurgood Marshall, the first African American Supreme Court justice, seen early in his career as a young lawyer fighting for justice on behalf of a black servant accused of attacking his white employer. 
Boseman is a star on the rise, and he demonstrates his dramatic and comedic prowess in the trailer for Marshall. He's surrounded by a great supporting cast (including Sterling K. Brown, Kate Hudson, Dan Stevens, and Josh Gad), along with an experienced director in Reginald Hudlin, who's worked on dozens of television shows and is next set to take on the supernatural superhero Shadowman. Boseman seems a safe bet to be a big part of awards season conversations over the next several years, and Marshall might just bring him his first major nomination.
The Foreigner - Oct. 13
Jackie Chan shows off his dramatic side in the first trailer for The Foreigner, a thriller that finds the action star playing Quan, a restaurant owner who's hellbent on revenge after his daughter is killed in an IRA bombing. His search for the truth pits him against Pierce Brosnan's Liam Hennessy, a British government minister and former IRA member tasked with finding the culprits. Quan becomes convinced Hennessy was involved in the bombing, leading to a bloody game of cat and mouse.
The trailer makes it clear The Foreigner won't skimp on the action, but the serious role is a departure for Chan—who proves he can pull it off in this clip. Brosnan is equally impressive as the morally ambiguous Hennessy, and the trailer does a good job of hinting at his potential involvement without giving away whether he's truly connected to the tragedy. The movie also reunites Brosnan with GoldenEye director Martin Campbell, a man with a clear eye for action that truly shows here.
Thank You For Your Service - Oct. 27
Miles Teller delves into the weighty topic of PTSD in Thank You For Your Service, which follows three soldiers (including Teller's Adam) who struggle after returning home from Iraq. If the trailer's any indication, the movie won't shy away from the thornier aspects of its themes.
Thank You For Your Service marks the directorial debut of Jason Hall, an Academy Award nominee for writing American Sniper. Hall, who also penned the script for Service, seems in command of his subject in the trailer, which also features impressive performances from Beulah Cole and Haley Bennett. The movie is sure to be heavy, but for viewers looking for timely, thought-provoking drama, it also promises to pay heartbreaking dividends.
Murder on the Orient Express - Nov. 10
The first trailer for the upcoming mystery movie Murder on the Orient Express (based on the Agatha Christie novel of the same name) may have gotten a lot of flak for its use of Imagine Dragons' "Believer," but even though the song isn't exactly an obvious fit for the period piece, the push and pull of the music helps to highlight the mystery of the film and adds a different kind of intensity to the trailer.
There's lots else to love in this clip, even if you're not a fan of the music. Opting for a calm beginning makes the scream of the murder victim even more jarring, and moving into a slower, mostly single-shot segment after that makes the trailer stand out further. The movie's all-star cast, including Johnny Depp, Kenneth Branagh, Penelope Cruz, Judi Dench, Daisy Ridley, Michelle Pfeiffer, Willem Dafoe, and Leslie Odom, Jr., should be enough to make you want to head out for a mysterious night at the movies.
Daddy's Home 2 - Nov. 10
Will Ferrell and Mark Wahlberg are back in Daddy's Home 2, the sequel to their hit 2015 comedy. This time, the pair have recruited some extra help from John Lithgow and Mel Gibson as their dads, coming home for Christmas to bring a little extra trouble to the blended family.
The trailer features some standout funny moments from Ferrell and Wahlberg, but the real stars, despite their brief screen time, are Lithgow and Gibson, who quickly prove they're game for whatever antics the script requires. Any trailer where Will Ferrell and John Lithgow make out is already great, but this one also delivers on even more fronts.
Coco - Nov. 22
Pixar is back to tug on your heartstrings again with Coco, a film that follows Miguel, a young boy who yearns to be a musician despite the fact that his family has banned music for generations. After he strums a note on the guitar of his deceased musical idol, Miguel lands himself in the Land of the Dead, where he traces his family back for years to see why music was banned in the first place.
The trailer doesn't give away many details, instead opting to use uplifting music and bright visuals to highlight the film's humor and heart. The movie also touts an impressive all-Latino voice cast (including Benjamin Bratt, Jaime Camil, Edward James Olmos, Cheech Marin, and Gabriel Iglesias), and proven behind-the-scenes Pixar talent, including Monsters University's Adrian Molina as a screenwriter and co-director alongside Toy Story 2's Lee Unkrich. Even if it doesn't reveal much, Coco's trailer should be more than enough to get viewers champing at the bit for the movie's November release.
Olaf's Frozen Adventure - Nov. 22
Coco isn't the only Pixar film hitting theaters on Nov. 22— viewers will also be treated to a Frozen short before the movie. The chilly new adventure will feature Olaf heading off with help from Sven to find a new Christmas family tradition for Anna and Elsa—and judging from the trailer, it turns out just about as adorably as you'd expect.
The trailer finds Olaf just as we remember him—a welcome return for viewers left out in the cold waiting for Frozen 2 to premiere in 2019. (It also features Olaf's morbid thoughts on Christmas trees, which we can't get out of our heads.) The short also seems like might feature a new chart-topping song, which Anna and Elsa can be heard crooning together at the end. Take a look and see if you aren't ready to bundle up for Olaf's Frozen Adventure.
Ferdinand - Dec. 15
John Cena voices a bull with a big heart in the adorable trailer for the upcoming animated comedy Ferdinand. Cena's voice blends perfectly with the title character, who's captured by a bullfighter despite his insistence that he's built for a peaceful existence. The trailer immediately shows Cena's affinity for the part, highlighting Ferdinand as the emotional center of what looks to be a sweet adventure story.
Of course, he also has some comedic backups in the form of the three hedgehogs Una, Dos, and Cuatro (they don't talk about Tres), perfectly voiced by Gina Rodriguez, Daveed Diggs, and Gabriel Iglesias, as well as a crazy old goat named Lupe, who shines in her few moments of screen time thanks to Kate McKinnon's pitch-perfect comedic delivery. The trailer shows that the film can be sweet and funny, and shows that the voice cast is definitely up for anything—all signs of family-friendly fun.
Jumanji: Welcome to the Jungle - Dec. 20
Jack Black plays a teenage girl in Jumanji: Welcome to the Jungle, so you know it's going to be good. Taking place in the same universe as the first Jumanji movie, it sees four teenagers transported into the world of a magical video game, where they find themselves stuck in the bodies of the characters they chose.
The trailer immediately capitalizes on this hilarious premise, featuring great moments like Black saying he "can't even," Dwayne Johnson telling himself not to cry and lamenting his lack of Claritin, and Kevin Hart wondering where the rest of him went. While the trailer doesn't exactly erase concerns about the sexualizing of Karen Gillan through her character's controversial skimpy outfit, it does provide lots of one-liners and suggests that this Jumanji could be a game worth playing.
Pitch Perfect 3 - Dec. 22
The Bellas are back in the first trailer for Pitch Perfect 3, which will see the former collegiate group reuniting after a series of disappointing career failures to travel to Europe and perform in a USO show to support the troops. The group will wind up competing against a much scarier enemy than they've faced in the past: a girl band that uses real instruments.
The trailer spends a lot of time with some of the series' funniest side characters—Elizabeth Banks' Gail Abernathy-McKadden-Feinberger and John Michael Higgins' John Smith, who know how to deliver one-liners perfectly on point. It also adds some laughs from Rebel Wilson's Fat Amy (who now spends her time as a Fat Amy Winehouse impersonator in Times Square) and Ruby Rose's new character Calamity. Although it's light on the team's musical aca-awesomeness, setting the trailer to the Score's "Legend" gives the footage an epic feel and fittingly underscores the trilogy's conclusion.
The Greatest Showman - Dec. 25
It's easy to buy Hugh Jackman as the inventor of show business in the first trailer for his upcoming musical biopic The Greatest Showman. In his first starring role after spending nearly two decades playing Wolverine in the X-Men franchise, Jackman demonstrates his breadth by taking on P.T. Barnum, the man who defined show business as we know it through his founding of the Barnum and Bailey Circus.
The Greatest Showman trailer uses Jackman's inherent charm to gloss over some of the seedier aspects of Barnum's story, but while perhaps not historically accurate, it offers an unrepentantly optimistic ode to the power of being yourself no matter what. It'd be easy to tip into cheesy territory here, but with Jackman and his stellar supporting cast leading the way (including Michelle Williams, Zac Efron, and Zendaya), it promises a dazzling reminder of the power of the human spirit.
Black Panther - Feb. 16, 2018
Wakanda is officially our new favorite location in the MCU after the gorgeous Black Panther trailer, which introduces live-action audiences to the mysterious country for the first time—starting with the revelation that only one explorer has ever left alive.
The technologically advanced nation is home to T'Challa (Chadwick Boseman), the new king after the tragic events of Captain America: Civil War. Boseman looks ready for the solo spotlight, his supporting cast is stunning, and the costuming and gorgeous visuals immediately put the movie in an MCU league of its own. (The score is terrific too.) The only thing wrong with this trailer: the movie is still almost a year away.