Movies That Will Blow Everyone Away In Summer 2017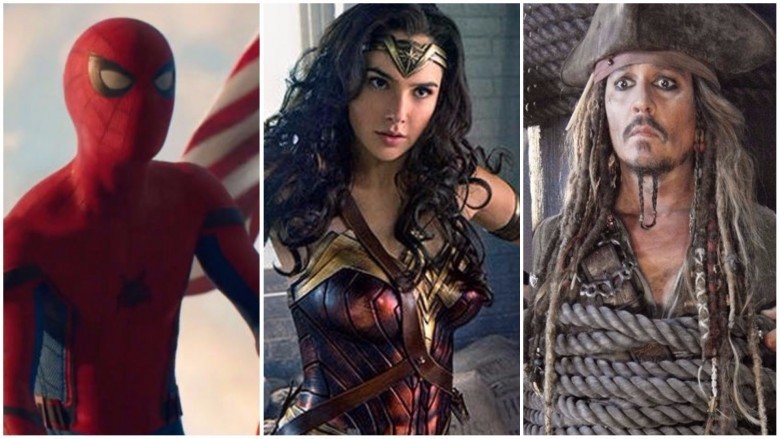 Summer's coming up, but you might want to cancel your beach plans because there are a ton of amazing movies about to hit the screens. From Pixar to Marvel, 2017 has some must-sees for anybody's list.
Baywatch - May 26
The '90s TV hit known for red swimsuits, slow motion running, and the 'Hoff is back. It's getting a bit of the 21 Jump Street treatment of taking a familiar favorite and turning it into a new and hilarious comedy. Starring Dwayne Johnson and Zac Efron with cameos by Pamela Anderson and David Hasselhoff, it looks like the perfect way to start your summer.
Pirates of the Caribbean: Dead Men Tell No Tales - May 26
Pirates of the Caribbean: Dead Men Tell No Tales is the fifth film from this successful franchise. This time, Javier Bardem is around to take some pirates down. Hopefully he uses his pneumatic gun from No Country for Old Men on the high seas. Plus, Captain Jack Sparrow is back, this time to find the Trident of Poseidon that could give him complete power over the seas. Since he already has complete power over the summer box office, he might not need it. Pirates favorites Orlando Bloom and Geoffrey Rush are returning, and watch out for a cameo by Paul McCartney.
Wonder Woman - June 2
Wonder Woman finally gets a film of her own after many a superhero film without a female protagonist. A far cry from the spinning Wonder Woman of the '70s, Gal Gadot's Diana doesn't have time to twirl. After seeing her kick some butt and use her lasso like a boss in Batman v Superman, we're excited to see her Amazonian origins and life during World War I. Plus, Chris Pine has a history of making new franchises great, so his place in the cast is a great sign.
The Mummy - June 9
The Mummy isn't a reboot of the Brendan Fraser series; this film is the launch of a whole new cinematic universe. Universal is getting into the universe-building game, creating a franchise from its classic monsters. The Mummy, Frankenstein's monster and others will eventually come together in an Avengers-esque way, and it all starts this summer. Tom Cruise is a fantastic choice to lead a new action universe, and this film will feature the first character crossover with Russell Crowe playing Dr. Jekyll. "Welcome to a new world of Gods and Monsters," indeed.
Cars 3 - June 16
Pixar has never shied away from dark moments in its films (we're looking at you, opening of Up), but never has a cartoon trailer looked so frightening. Especially since Cars 2 focused on the character of Mater becoming a spy, nobody was prepared for what seems to be the dark intensity of Cars 3. The film deals with Lightning McQueen getting aged out of his sport and trying win back acclaim from the younger, faster cars. It's got potential to be pretty heavy. But the animation looks beautiful and with the original voice cast returning and Armie Hammer, Nathan Fillion, and Kerry Washington joining up, it's sure to be another Pixar classic.
Transformers: The Last Knight - June 23
On the tenth anniversary of the Michael Bay Transformers franchise, we get the fifth installment of alien robots. Don't take the "Last" in The Last Knight too literally, though. Bay said it may be his last film (he's admittedly said that before), but Paramount is definitely making a Bumblebee movie and will probably crank out more Transformers as long as the box office receipts keep rolling in. In The Last Knight, Optimus Prime discovers his home planet (Cybertron) is destroyed and he's the one responsible. Now, he must go back to Earth to save Cybertron. Mark Wahlberg and Stanley Tucci return as humans in the film, and the film won't suffer from any shortage of action and explosions. And there's even a badass teenage girl fighter, if you didn't get enough of that in Logan.
Baby Driver - June 28
The newest film by Edgar Wright (Shaun of the Dead, Hot Fuzz, Scott Pilgrim vs. the World) is getting an earlier debut than anticipated. Originally slated to drop at the end of August, Sony decided to bring up Baby's debut. Starring Ansel Elgort, Kevin Spacey, Jamie Foxx, and Jon Hamm, Wright describes the story as "a car movie fueled by music." This looks like a real departure for Wright, though some of his ingenious humor is clearly maintained. (It wouldn't be hard to watch them debate the Mike Myers mask all day.)
Despicable Me 3 - June 30
We get double the Steve Carell in Despicable Me's latest sequel. Gru finds his long-lost and long-haired twin brother, Dru, who convinces him to return to his evil ways for just one last heist. As always, the Minions look adorable and the idea of seeing Gru going back to his mischievous schemes seems like a great opportunity for cartoon mayhem. Kristen Wiig returns and is joined by Jenny Slate and Trey Parker for a rare non-South Park voice appearance.
Spider-Man: Homecoming - July 7
Tom Holland is our third Spider-Man since 2002, but we're thrilled to see how he handles his own picture. We got a glimpse of his starstruck Spider-Man in Captain America: Civil War, and audiences were charmed by seeing a Peter Parker who could believably be a teenager. Holland gives the character his own spin without violating the basics of Spidey that we know and love. With Robert Downey Jr. making an appearance and Michael Keaton as The Vulture, we can't wait to witness Spider-Man 3.0.
War for the Planet of the Apes - July 14
Andy Serkis steals the show without showing his face as Caesar rides again. Now, humans and apes are at war. After Caesar suffers defeat, he goes on a quest for vengeance. Woody Harrelson stars as the vicious Colonel, the leader of the human army. Matt Reeves of Dawn of the Planet of the Apes and the upcoming The Batman is at the helm once again. Though it might seem that this war would conclude the Planet of the Apes story, Reeves and producer Dylan Clark say that there will be room for plenty more Apes stories to come.
Dunkirk - July 21
The first big film of the summer that isn't a remake, reboot, or sequel! Yes, there was a 1958 Dunkirk, but this summer's version comes from a based-on-true-events original script by Christopher Nolan. Nolan will also direct his first project since Interstellar. Tom Hardy, Cillian Murphy, Kenneth Branagh, and Mark Rylance star in this tale of a difficult evacuation of Allied soldiers from the beaches of Dunkirk, France. From the trailer, Dunkirk looks to rival Saving Private Ryan in intensity, and this historical action-drama seems like a great palate cleanser from the rest of the summer's fantasy fare.
Valerian and the City of a Thousand Planets - July 21
Luc Besson is here to bring us another future-set action/adventure. Based on the French sci-fi comic series Valérian and Laureline, the film is about the peaceful City of a Thousand Planets that is suddenly threatened with a great evil. Valerian and Laureline are there to stop it. The trailer shows amazing world-building, ingenious aliens, and just a touch of humor. Besson knows how to make futuristic sci-fi, and Valerian seems to be no exception.
The Emoji Movie - July 28
The Emoji Movie isn't going to be another Angry Birds flop. Sure, making a film based on instant messaging symbols may sound odd, but with the amazing voice cast, director Tony Leondis figured out a way to make it work. In the trailer, we're already sold by the casting of the ever-monotone Steven Wright as the Meh emoji. If ever there was a role he was born to play, this is it. Add in T.J. Miller, Jennifer Coolidge, Ilana Glazer, Maya Rudolph, and James Corden, and you have an incredibly comedic cast. Oh, and don't forget Patrick Stewart playing the illustrious role of Poop. Honestly, we're going to see it for that alone.
The Dark Tower - August 4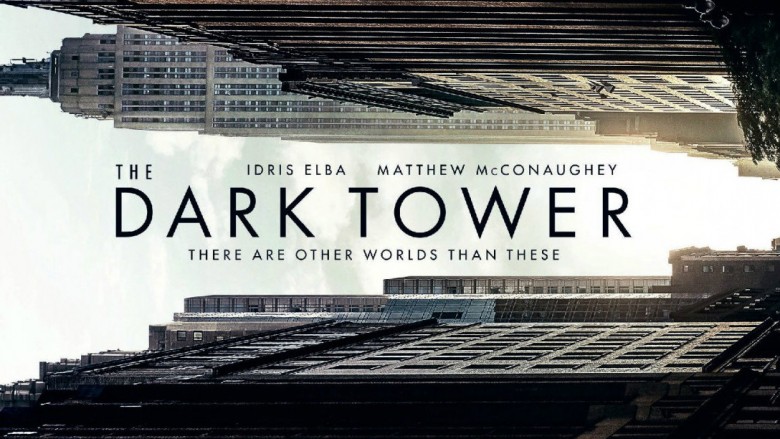 The eagerly anticipated continuation of the Stephen King book series stars Idris Elba as the Gunslinger and Matthew McConaughey as the Man in Black. The dystopian/Old West world features Elba searching for the Dark Tower to give life back to the land while he continues to pursue the Man in Black. The Dark Tower was originally releasing in February 2017, but it got pushed back to give the filmmakers more time to finish their visual effects. With or without effects, Elba and McConaughey should make this well worth watching.
Annabelle: Creation - August 11
The creepiest doll since Chucky is back to haunt your dreams. This summer we get to meet Annabelle's makers, who take in a nun and a group of children after their orphanage closes down. Surely, nothing bad will happen to them. In a summer with very few horror films, make sure to check out this sequel to get your fright fix.
The Hitman's Bodyguard - August 18
Ryan Reynolds, Gary Oldman, and Samuel L. Jackson star in The Hitman's Bodyguard. The best bodyguard in the world has to keep a hit man safe so he can testify at the International Court of Justice. In the meantime, they have to bring down a murderous dictator and somehow try to get along. The A-list cast alone makes this international intrigue action film look like a late summer winner.
Polaroid - August 25
Based on a 2015 short film by Norwegian director Lars Klevberg, Polaroid promises to be an incredibly creepy film. What do you get when you combine a teenage loner with a vintage Polaroid camera? In the real world, you get a hipster. In this movie, you get horrified. All the people captured in the camera's photos meet a horrible end. Coming Soon describes the film as a mix of The Ring and Final Destination. If that's anywhere near the truth, it's sure to be a terrifying hit.