The Major Reason Sam Elliot Almost Turned Down Yellowstone's 1883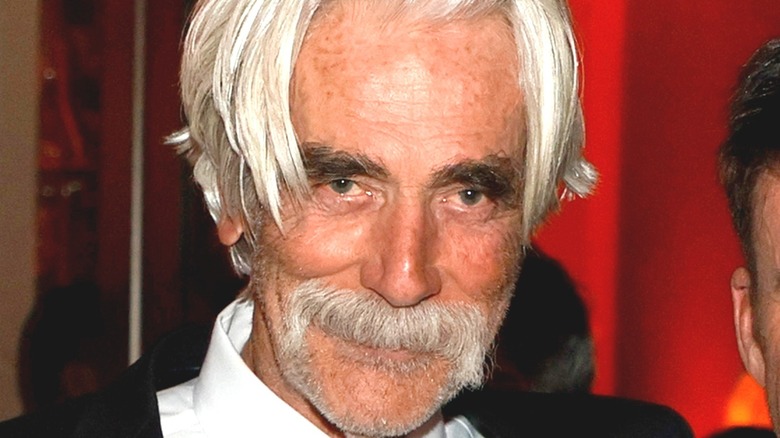 Ethan Miller/Getty
Actor Sam Elliot has gotten to a point in his career where he can pick and choose the roles that he takes on, and "1883" was apparently one that almost hit the spittoon. 
"Like a lot of things for me, it is about what is on the page," Elliot explained in a new interview with The Hollywood Reporter. "Like any young actor, there was a time when I would have done anything for work. But then it got to a point in my career I felt like if I did anything that came along for money then it was going to be a short career. And I still believe that. So, what is on the page is what has always driven me."
It's because of this that Elliot ultimately accepted "Yellowstone" creator Taylor Sheridan's offer to star in his prequel series, which also stars Tim McGraw and Faith Hill as the Dutton family ancestors, James and Margaret Dutton. But Elliot wound up going in with some serious doubts, which almost derailed his casting altogether.
Elliot thought he was "too old" for 1883
Sam Elliot has some serious mileage when it comes to playing a Hollywood tough guy and gunslinger on-screen, with decades of acting credits dating back to the '60s, when he made appearances in "The Way West" (1967) and "Butch Cassidy and the Sundance Kid" (1969) per IMDb. At age 77, Elliot told The Hollywood Reporter he initially wondered if he was perhaps too far gone to play Shea Brennan on "1883" after being offered the role by Taylor Sheridan. 
"When I started reading [the script], I thought I was too old for it in the beginning," Elliot recalled to THR. "But Taylor kept telling me that I wasn't. And that is what brought me to it." Being a generational Texan and one of the Western GOATs also helps. 
"It keeps coming around for whatever reason, and I am comfortable in it," Elliot said of the Western genre. "My family hails from West Texas for three generations... It speaks greatly to me, this genre."