Yellowstone Creator Taylor Sheridan's Next Big Drama Lands Equally Huge Star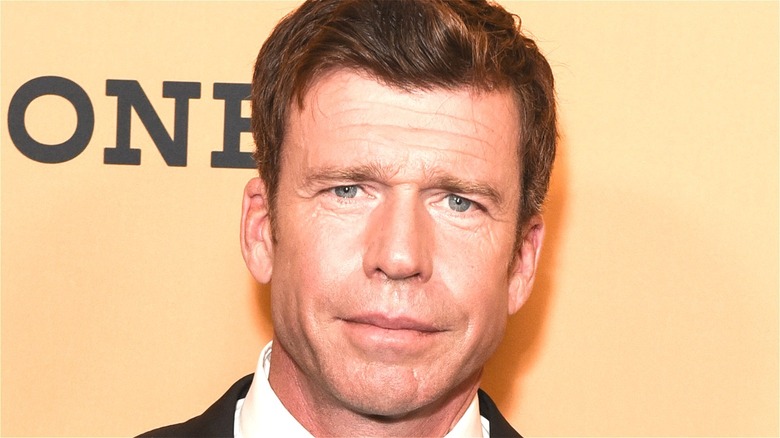 Presley Ann/Getty
When it comes to assembling a cast, "Yellowstone" creator Taylor Sheridan is no stranger to roping big names. The Paramount+ showrunner was able to corral two-time Oscar winner Kevin Costner for the lead role of his acclaimed American neo-Western, and he's now reportedly managed to lasso another Academy Award winner to star in one of his next big projects. 
Produced by 101 Studios, the series is called "Kansas City" and is set to be helmed by Sheridan and lauded Hollywood writer Terence Winter, who worked on "The Sopranos" and "Boardwalk Empire" (via Deadline). The big name actor that Sheridan was able to land as his main star will reportedly serve as a producer on the show, as well, a standard sweetener for top talent. 
"Taylor is a prolific creator because of the multi-dimensional characters he creates and the complex worlds he builds," said David Glasser, CEO of 101 Studios, in a statement. "And on top of that, we have Terence producing the project with us, who is responsible for some of the most captivating, deeply respected television shows in history. We are thrilled that ViacomCBS has partnered with us to help tell this story."
So who is Sheridan and Winter's leading man? And what type of role will the Hollywood icon be playing?
Sylvester Stallone to play Italian mobster who gets relocated to Kansas City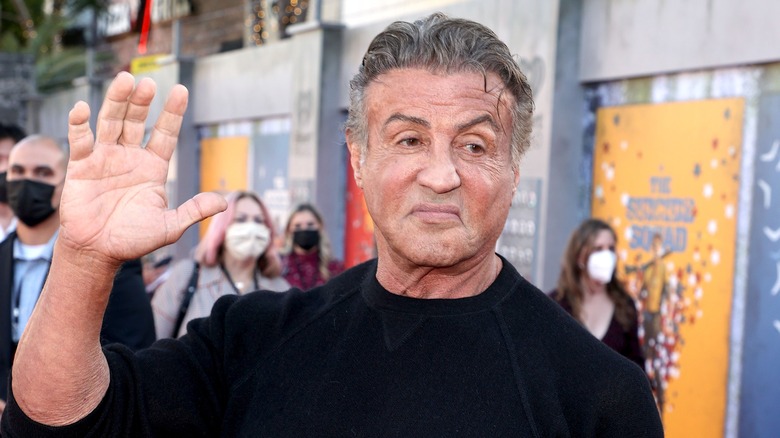 Kevin Winter/Getty Images
According to Deadline, Taylor Sheridan and Terence Winter have officially cast Sylvester Stallone in the lead role for "Kansas City," a Paramount+ drama series that will focus on Stallone's character — an Italian mobster from NYC — and his newfound life in Missouri after being relocated there from the Big Apple. 
"To be able to have the legendary, transcendent Sylvester playing one of these characters is truly a privilege," Glasser went on in his statement. 
Stallone's character, who is named Sal, will spend the majority of "Kansas City" trying to integrate his mafioso lifestyle into his new straight-laced society, Deadline reports. Along the way he "encounters surprising and unsuspecting characters who follow him along his unconventional path to power." 
Stallone has seen a major resurgence in recent years with appearances in a number of blockbusters, like James Gunn's "The Suicide Squad" and "The Expendables" franchise. He's set to star in 2023's "Guardians of the Galaxy vol. 3" and also "The Expendables 4" sometime next year. You can officially add this Sheridan project to that list of anticipated outings.