Colin Trevorrow Promises Star Wars: Episode IX Will Honor Carrie Fisher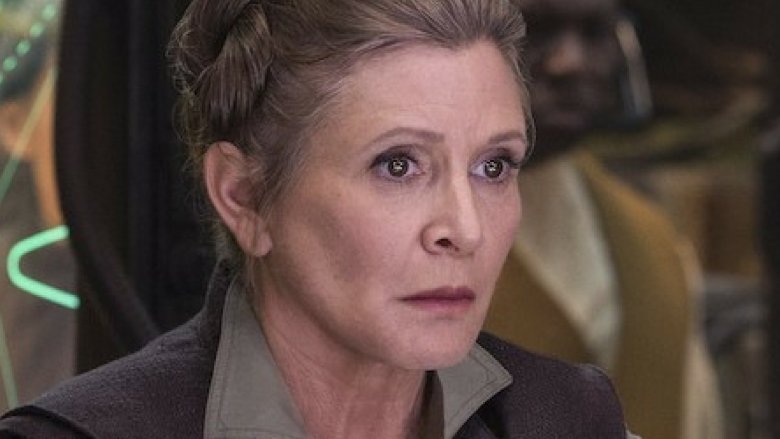 Star Wars: Episode IX director Colin Trevorrow has a difficult task ahead of him. He will not only have to wrap up the new trilogy, but he will also have to do so without Carrie Fisher, who was supposed to play a big role in the final entry before her tragic death in December of 2016. For the Jurassic World director, finding a way to honor Fisher's memory in the film was an important task.
"She was a major character, that's not a secret," Trevorrow, who didn't get the chance to meet Fisher before her death, said in a recent interview with Cinema Blend while promoting his upcoming film The Book of Henry. "It was extremely sad for all of us, mostly just because she was so loved by the Star Wars family and everyone that worked with her. I feel like our options are limited mostly by ourselves, in that there [are] only certain things that we are willing to do. But I can guarantee it will be handled with love and respect, and all the soul that Carrie Fisher deserves." 
Lucasfilm head Kathleen Kennedy revealed in a recent interview with Vanity Fair that the company has no plans to recreate Leia digitally for the film, and will instead find a way to honor the character without Fisher present. Still, she said, Fisher's loss was deeply felt. "Because Harrison [Ford] was front and center on VII, and Mark is front and center on VIII, [Fisher] thought IX would be her movie," Kennedy said. "And it would have been."
Leia will make an appearance in Star Wars: The Last Jedi, set to be released on Dec. 15. It remains to be seen what will happen with her character when Episode IX is released on May 24, 2019, but it's good to hear that Trevorrow recognizes the gravitas of his position in dealing with a farewell to such a beloved character. While we wait to see what will happen in Leia's future, read up on the character's untold truth.