Carrie Fisher Won't Be In Star Wars: Episode IX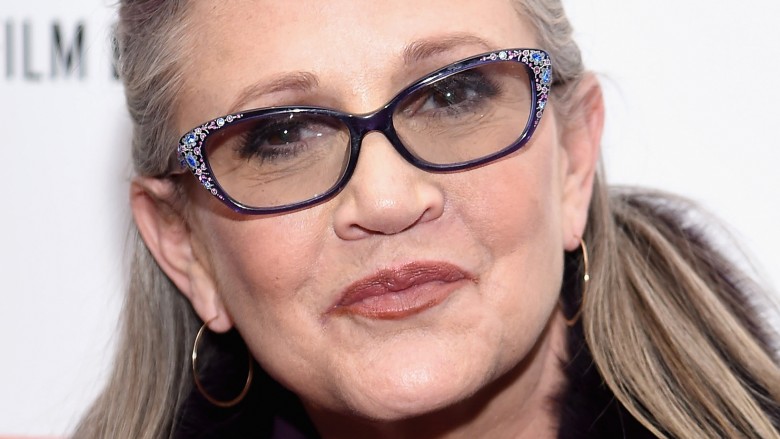 Getty Images
Previous statements have reported that the late Carrie Fisher may make an appearance in Star Wars: Episode IX, but Lucasfilm president Kathleen Kennedy states that isn't the case.
During an interview with Good Morning America, Kennedy confirmed Fisher's absence from the future film. She explained that while fans will see "a lot" of Fisher in The Last Jedi, she will not show up in the edition that follows.
"We finished everything in [The Last Jedi], and Carrie's absolutely phenomenal in the movie," Johnson said. "And we're so happy that we were able to complete shooting in the summer. Unfortunately, Carrie passed away... so by [that] time, we were well underway with Episode IX. We had not written the script yet, but we've regrouped. We started over again in January. So, sadly, Carrie will not be in [Episode IX]."
This news comes shortly after reports from Fisher's brother, Todd, that seemed to confirm she would appear in Episode IX. Speaking with the New York Daily News, Fisher commented that he and Fisher's daughter Billie Lourd struggled to decide how to remove the late actress from the franchise.
"Both of us were like, 'Yes, how do you take her out of it?' And the answer is you don't," he said. "She's as much a part of it as anything, and I think her presence now is even more powerful than it was. Like Obi Wan — when the saber cuts him down, he becomes more powerful. I feel like that's what's happened with Carrie. I think the legacy should continue."
But, according to Kennedy, Fisher was "probably confused" when he stated that Episode IX would include Leia. Kennedy reiterated that Fisher won't appear in the film in any capacity, shutting down rumors that the film would use pre-shot footage of her as the well-loved character.
The Last Jedi, which hits theaters on December 15. In the meantime, check out the teaser trailer and find out everything we know about the film so far.