Ghostbusters: Afterlife Actress Mckenna Grace Reveals How Jason And Ivan Reitman Worked Together - Exclusive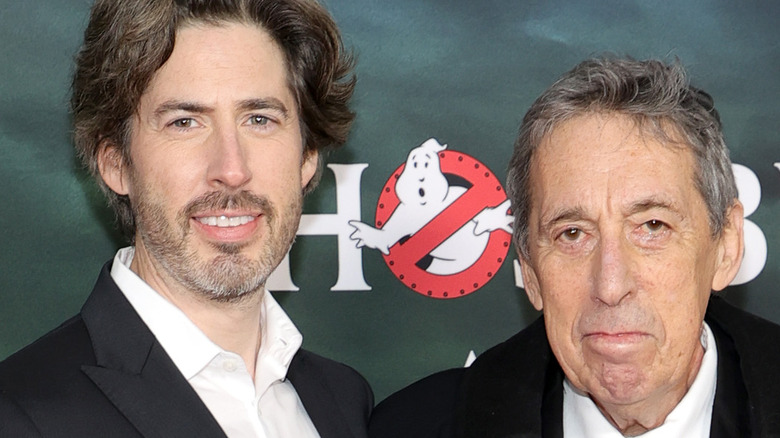 Mike Coppola/Getty Images
Unlike many sequels, "Ghostbusters: Afterlife" managed to win over the majority of fans both nostalgic for the OG series and ready to welcome a new generation of Ghostbusters. There are a whole host of reasons the film charmed a decades-old fandom. When you combine stellar acting and the reemergence of the original Ghostbusters, it feels like the '80s again. 
Getting original "Ghostbusters" director Ivan Reitman involved in the process certainly didn't hurt, either. Even more, having his son write and direct ensured that life imitated art — and you can really feel that legacy play out on screen. We can consider the torch officially passed from old cast to new and father to son. For anyone in need of a bit of sap, those nuances add an extra dash of magic to the revamped franchise.
During an exclusive interview with Looper, Mckenna Grace, who plays Phoebe, dished on the working dynamic between Jason and Ivan Reitman, how involved the original director was in the film, and what her offscreen kinship with Finn Wolfhard looks like.
A ghostly father-son duo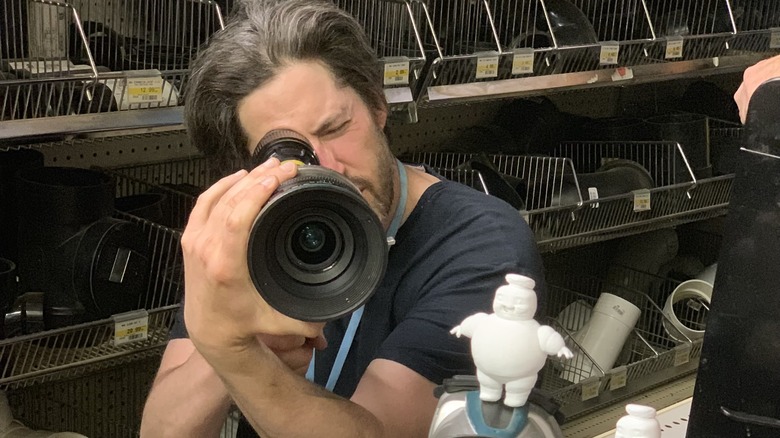 Sony Pictures © 2021 CTMG
On working with Jason Reitman and how involved Ivan Reitman was in the process, Grace said, "I worked with Jason every single day. He was our director. Ivan was on set most days, and it was really cool to be able to see that dynamic between father and son on a project that's so close to their family name. It was really cool." It's a treat for fans to feel the eldest Reitman's influence on the film. 
"Yeah, I worked with Ivan and Jason. Mostly Jason, but it was really cool to have Mr. Ivan on set as well. I know both of them very well, and it's an honor to be on set with people like that," Grace continued. "I worked with them a lot, and it was really great. People are always like, 'Uh, how much did they argue on set since they're father and son?'" Grace was quick to dispel any possible drama that people might suspect from the Reitmans, saying, "But they have a really good relationship. They didn't really argue. They worked together really well." Well, that's a relief. 
Siblings on and off the screen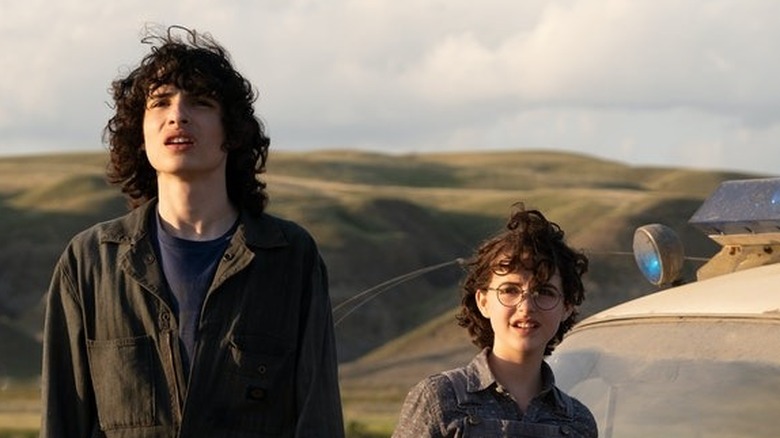 Sony Pictures
The Reitmans weren't the only epic people Grace got to work with on "Ghostbusters: Afterlife." Regarding how her onscreen sibling dynamic with Finn Wolfhard translated offscreen, Grace said, "Finn is great. I love Finn. I feel like we bonded the most actually over the press that we just recently did for the film, which is fun."
When it comes to busy young actors, both Wolfhard and Grace fit into that category — and Grace is more than happy to support her co-star. "Finn, he's so cool. I'm so happy and proud of all the stuff that he's doing. I love everything that he does," she gushed. "I listen to his band all the time. I think that he's so cool. I look up to him like a big brother. He's really fun. He's so smart and creative. He's the coolest person I know, I think. As you can tell, I genuinely just adore him as a person."
Grace still wasn't done pumping up Wolfhard. She concluded with, "He's great. We have a good relationship. I think that he was just lovely. I'd love to work with him on other stuff." Okay, who wants Grace to cameo in "Stranger Things?"
Fans can check out "Ghostbusters: Afterlife" exclusively in theaters now.