The Real Reason Benedict Cumberbatch Refused To Speak To Kirsten Dunst For The Power Of The Dog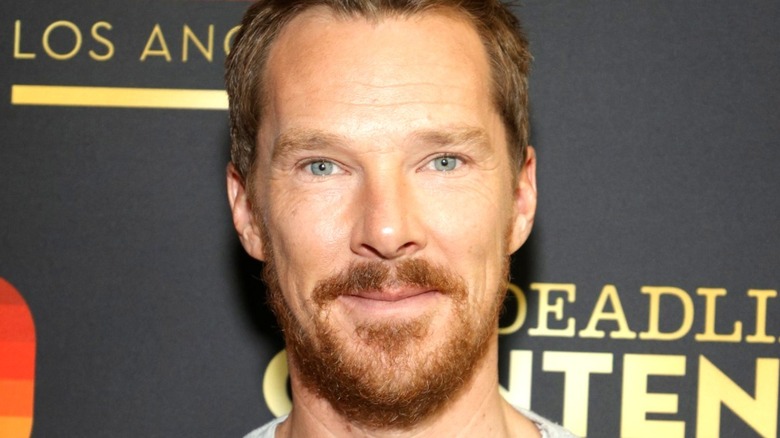 Amy Sussman/Getty
Netflix's new Western drama "The Power of the Dog" features what some critics are calling a "career-best" performance from Benedict Cumberbatch (via IndieWire), and if you look at the "Doctor Strange" star's acting methods, it's easy to see why.
While on the set of the acclaimed Jane Campion film, Cumberbatch remained in character at all times — portraying himself as a cruel and vicious uncle named Phil Burbank who lives on a 1920s Montana ranch with his brother George and sister-in-law Rose, who are played by real-life couple Jesse Plemons and Kirsten Dunst. Throughout the movie, Phil is put off by Rose's presence as well as her son, Peter, who is played by Kodi Smit-McPhee. Phil despises Rose so much that he forces her to become an alcoholic with his nagging and torturous ways. It was because of this plot element that Cumberbatch chose to remain in character, especially when Dunst was around. 
Speaking to NME in a new interview, the "Sherlock" actor described what exactly went into making his Phil hate Dunst's Rose so much and just how important it was for him to maintain this hatred — with Cumberbatch going so far as to not even utter a single word to Dunst throughout the entire shoot. 
Cumberbatch wanted Dunst to despise him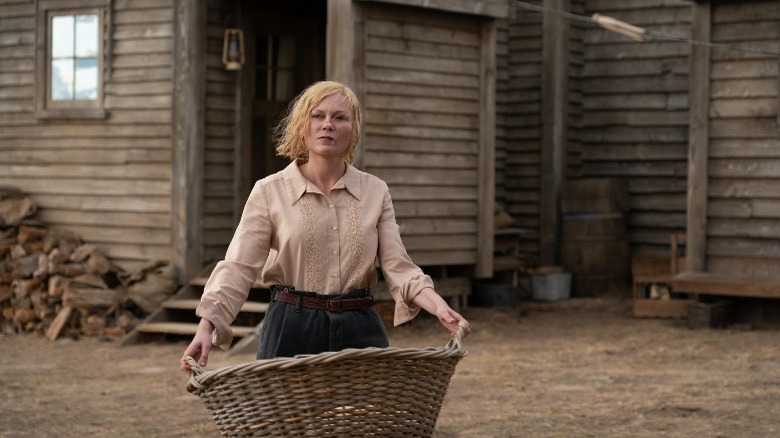 Netflix
Benedict Cumberbatch's character Phil in "The Power of the Dog" is, in a way, traumatized by Kirsten Dunst's presence as Rose. And Cumberbatch believed he needed to act this way both on- and off-screen to get the emotion across to viewers. 
"I didn't want to be really mean to Kirsten, but I needed to stay in character," Cumberbatch explained to NME. "So I didn't speak to her on-set. She was the same. We were the negative to each other's positive. [We were] repelled by each other." 
While some stars can go a little overboard with their method acting sometimes, it appears that Cumberbatch's techniques have paid off, if the film's reviews are any indication. "The Power of the Dog" has been holding steady at a 95 percent critics score on Rotten Tomatoes and the No. 3 spot on Netflix's Top 10 since its Dec. 1 debut. "The adaptation of the 1967 Thomas Savage novel unbridles Benedict Cumberbatch for a career-best performance as a boorish and bullying cowboy alongside strong turns from Kirsten Dunst and Jesse Plemons, plus a standout showing by Kodi Smit-McPhee," writes Brian Truitt in his review for USA Today. "Cumberbatch is known for the breadth of roles on his impressive resume...but Phil gives him all he can chew on and more."