Kirsten Dunst's Latest Spider-Man Comments Are Very Interesting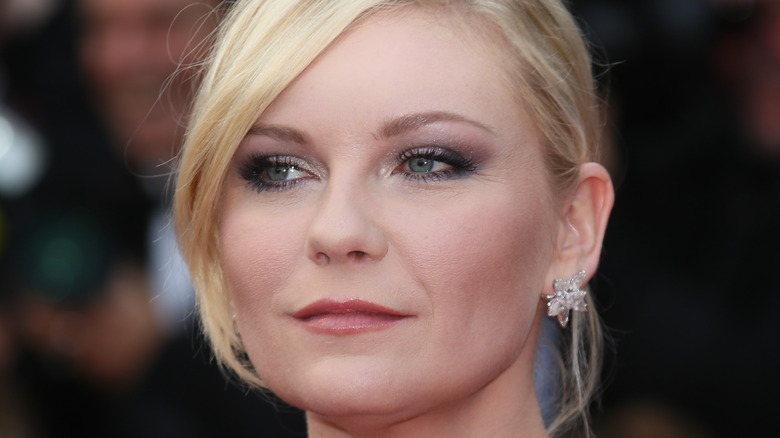 Denis Makarenko/Shutterstock
Kirsten Dunst is a veteran actor known for several iconic roles. One role she's most known for playing is Mary Jane Watson in the creatively named "Spider-Man," "Spider-Man 2," and "Spider-Man 3" movies of the early 2000s from Sony Pictures. In Marvel Comics, Mary Jane (or "MJ" for short) is one of the most prominent love interests of Peter Parker. According to Rotten Tomatoes, critics loved the first two films in the trilogy she was a part of — but the audience favorite was clearly "Spider-Man 2." According to The Numbers, all three movies grossed over $2.5 billion worldwide, so it's safe to say she was a part of a very successful trilogy.
When Sony rebooted the franchise back in 2017, Dunst had an interesting take on those developments. In May of that year, she insisted during a Variety interview that the early 2000s "Spider-Man" movies were "the best ones" and that she'd "rather be in the first ones than the new ones." She also told Marie Claire later that month that the reboots were just Sony's attempt to "milk that cow for money."
Now Dunst is speaking out again, and her comments seem to push against her former sentiments.
Kirsten Dunst will never say never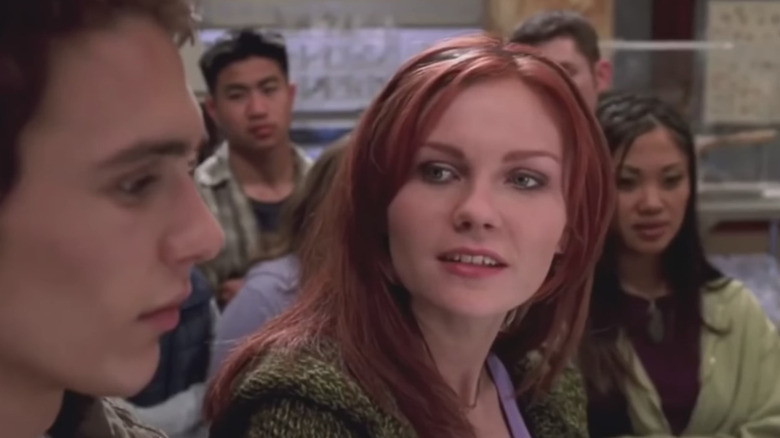 Sony Pictures
In a new interview with Variety, Kirsten Dunst made some eye-opening comments about possibly returning to the Spider-Verse. She's now proudly declaring that she "would never say no to something like" coming back to the superhero world. "I would do it. Why not? That would be fun," she said.
Dunst later joked, "I'd be old MJ at this point with little Spidey babies." If that comment puts an adorable mental image in your brain of infants and toddlers in tiny Spidey costumes slinging webs and crawling on the ceiling, you're not alone. With two little ones at home, Dunst could definitely tap into her inner method actor to pull off the performance.
But how likely is it that MJ fans will get to see her come back in upcoming films? After all, she formerly told Total Film that she is "too old" to play MJ again (via CBR). She recently told the outlet that she will not be appearing in "Spider-Man: No Way Home" (via The Direct). Fans might not want to risk getting their hopes up, especially right now. However, as long as she's still working, there's always a snowball's chance that fans could see her again on the silver screen as Mary Jane.