Baywatch Sinks As Pirates Of The Caribbean: Dead Men Tell No Tales Tops Box Office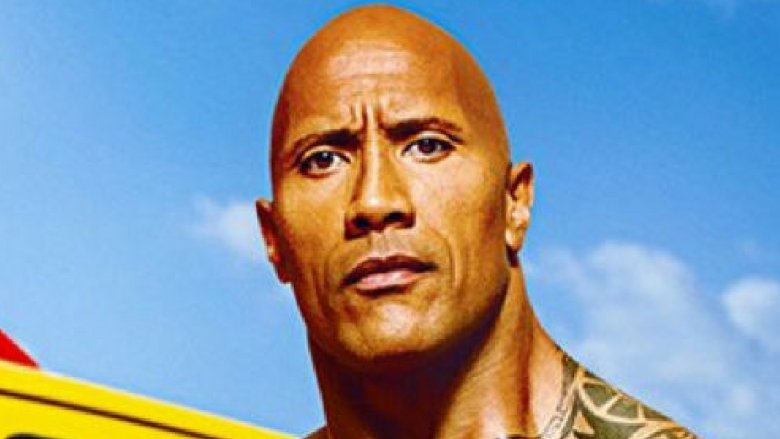 Bad news for Dwayne Johnson: the star's summer comedy Baywatch is officially a box office belly flop, falling in third place in its opening weekend after Pirates of the Caribbean: Dead Men Tell No Tales and the month-old Guardians of the Galaxy Vol. 2.  (via Box Office Mojo) 
Baywatch was initially projected to earn around $40 million this weekend, but bad reviews (which Johnson just can't seem to accept) sunk the comedy, bringing it to just an $18.1 million gross. The film, based on the 1989 TV series of the same name, stars Johnson and Zac Efron as a pair of mismatched lifeguards who take it upon themselves to end the influx of drugs and murder on their beach. Directed by Horrible Bosses' Seth Gordon based on a script from Damian Shannon and Mark Swift, Baywatch also features Priyanka Chopra, Alexandra Daddario, Kelly Rohrbach, Ilfenesh Hadera, and Jon Bass. 
The comedy was initially one of the most anticipated films of the summer, but the reviews, along with stiff competition, led to the film falling under. (The international box office could still provide a rescue for Baywatch, though.) Instead of hitting up the beach in Baywatch, viewers instead swam to theaters to see Johnny Depp in Pirates of the Caribbean: Dead Men Tell No Tales, which plundered $62.1 million. While the film fell short of its projected $80 million, that haul was still good enough to earn the movie first place.
Dead Men Tell No Tales brings Depp back to the famous franchise after a six year break. Geoffrey Rush, Javier Bardem, Orlando Bloom, Brenton Thwaites, and Kaya Scodelario also star in the Joachim Ronning and Espen Sandberg-directed film, which was, like Baywatch, plagued by mostly negative reviews. The film may also have been hurt by franchise fatigue, with the movie falling at the lowest opening weekend since the original. Dead Men Tell No Tales should be able to recoup its $230 million budget overseas, but the film's underperformance at home hints that viewers may be too exhausted to head out to theaters for a fifth piratical outing.
Guardians, meanwhile, took second place again, bringing in an impressive $19.9 million that takes its worldwide gross thus far of $783.3 million. Amid a summer of disappointing box office flops, Guardians is an impressive early success story that continues to dominate each weekend, having yet to fall out of the top two in its first month in theaters. 
Alien: Covenant took a huge tumble from its opening last weekend, falling to fourth place with a 70.9 percent drop to $10.5 million. The movie has done impressively overseas, scaring up $86.2 million for a gross of $143.6 million, but still can't be counted as a wide ranging success for Fox. The low budget rom com Everything, Everything filled out the top five with $6.1 million.
Diary of the Wimpy Kid: The Long Haul fell in sixth place with $4.4 million, while Amy Schumer's Snatched fell in seventh with $3.9 million. It was another bad weekend for Guy Ritchie's King Arthur: Legend of the Sword, which tumbled down to eighth place with $3.2 million; the film's worldwide gross thus far of $119 million put it nowhere close to recouping its $175 million budget, making it the summer's biggest flop thus far. The Boss Baby and Beauty and the Beast took ninth and tenth place, respectively, while The Fate of the Furious, which just raced past the $1 billion mark internationally, fell out of the top 10 for the first time, landing in eleventh place.
The summer box office heats up again next weekend with the release of Wonder Woman, which will likely take the win with a projected $65 million. Directed by Monster's Patty Jenkins, the film will serve as a World War I-set origin story for the Gal Gadot character introduced in Batman v. Superman: Dawn of Justice. Chris Pine, Robin Wright, Connie Nielsen, Lucy Davis, Elena Anaya, Danny Huston, and David Thewlis also star.