Boss Baby 2 Coming In March 2021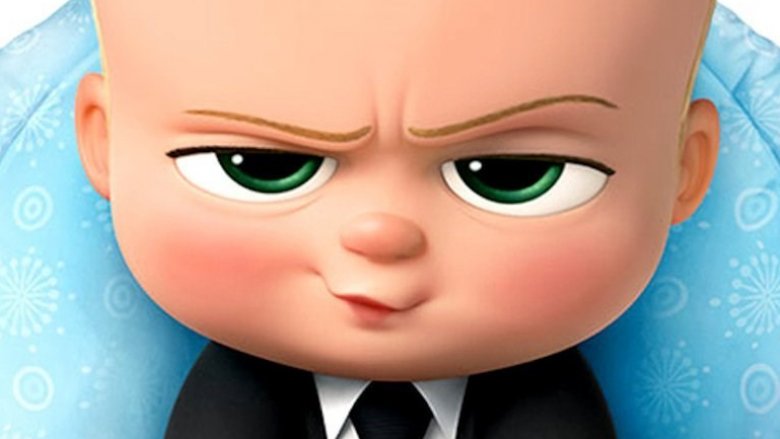 DreamWorks Animation
The boss is back.
Variety reports that DreamWorks Animation is getting started on a sequel to The Boss Baby, set for release on March 26, 2021. The outlet also confirms that Alec Baldwin will return for the follow-up film to voice the titular character. 
Boss Baby 2 will reunite the creative team from the original, which is loosely based off author and illustrator Marla Frazee's 2010 picture book of the same name. Universal Pictures will distribute the sequel, replacing 20th Century Fox who oversaw The Boss Baby. 
The first movie was released in March, and has since pulled in $469 million USD worldwide. During its box office run, The Boss Baby beat out Smurfs: The Lost Village and bested the hotly debated Ghost in the Shell, starring blockbuster starlet Scarlett Johansson. The film's most impressive feat was dethroning the Emma Watson-led Beauty and the Beast. The Boss Baby knocked out the live-action Disney remake after four weeks at the top.
Directed by Tom McGrath, The Boss Baby focuses on Theodore Templeton, an infant who can (inexplicably) walk, talk, and act like an adult. With the help of his older brother, Theodore must stop the plans of an evil corporation bent on bringing misfortune to babies across the globe. 
Here's the film's official synopsis: "A new baby's arrival impacts a family, told from the point of view of a delightfully unreliable narrator: a wildly imaginative seven-year-old named Tim. The most unusual Boss Baby (Alec Baldwin) arrives at Tim's home in a taxi, wearing a suit and carrying a briefcase. The instant sibling rivalry must soon be put aside when Tim discovers that Boss Baby is actually a spy on a secret mission, and only he can help thwart a dastardly plot that involves an epic battle between puppies and babies." 
Baldwin is joined by Miles Bakshi as Tim Templeton, Boss Baby's brother; Jimmy Kimmel as Tim's father, Ted; Lisa Kudrow as Tim's mother, Janice; Steve Buscemi as Puppy Co. CEO Francis E. Francis; and Tobey Maguire as the film's narrator. 
While we wait for Boss Baby to get his briefcase organized and suit pressed for yet another adventure, take a look at the movies you had no idea were being made right now.