Pirates Of The Caribbean: Dead Men Tell No Tales Plunders $5.5 Million On Thursday Night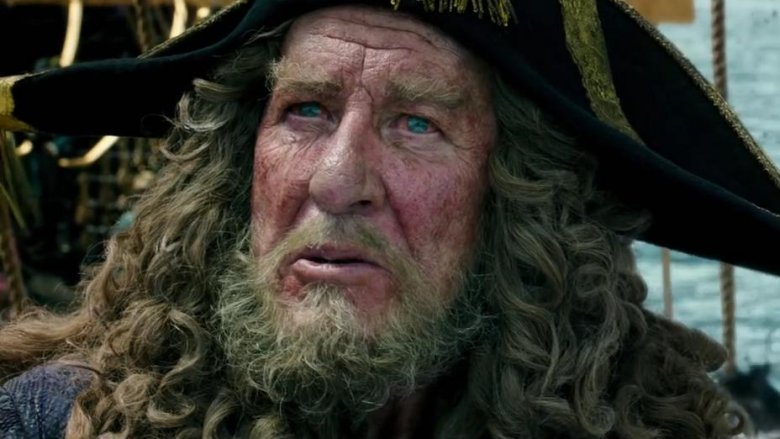 Pirates of the Caribbean: Dead Men Tell No Tales accumulated quite a lot of booty on Thursday night. Box Office Mojo reports that the film plundered $5.5 million in Thursday night previews, on its way to a projected $80 million opening weekend.
Pirates of the Caribbean 5 brings Johnny Depp back to the famous franchise after a six year break; Geoffrey Rush, Javier Bardem, Orlando Bloom, Brenton Thwaites, and Kaya Scodelario also star in the Joachim Ronning and Espen Sandberg-directed film. The movie has a lot of buzz, placing as the third most anticipated film of the summer in a recent Fandango poll, despite its mostly negative reviews.
The other new release of the weekend, Baywatch, underperformed Thursday night, bringing in an additional $3.25 million on top of the $1.25 million it earned on Wednesday. That film, based on the 1989 TV series of the same name, stars Dwayne Johnson and Zac Efron as a pair of mismatched lifeguards who take it upon themselves to end the influx of drugs and murder on their beach. The movie, directed by Horrible Bosses' Seth Gordon based on a script from Damian Shannon and Mark Swift, also features Priyanka Chopra, Alexandra Daddario, Kelly Rohrbach, Ilfenesh Hadera, and Jon Bass. Baywatch was initially projecting for a $40 million opening, but it's low Thursday showings could mean that it falls below that marker.
Both films stand up against Guardians of the Galaxy Vol. 2, still holding strong in its fourth weekend in theaters, and Alien: Covenant, going into its second weekend after taking the win last weekend. Pirates should easily be the victor this Memorial Day, but it should be interesting to see how the film's haul compares to other movies in the franchise. It's Thursday night showing already places it ahead of 2011's On Stranger Tides, which took in $4.7 million, although projections still have it opening to less than its predecessor.
Once you've headed out to see Pirates, check out some Easter eggs you may have missed in the film.