The Classic Spider-Man Character Fans Want To See In No Way Home's Post-Credits Scene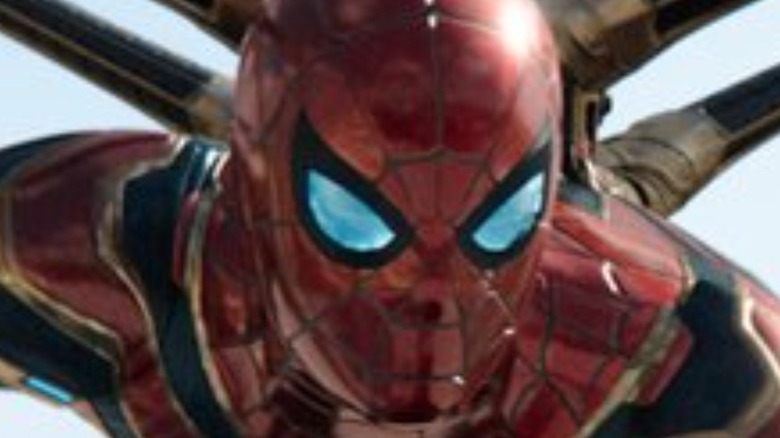 Marvel Entertainment
The release of "Spider-Man: No Way Home" is less than a month away, and fans can't stop speculating on who might show up from previous "Spider-Man" franchises. 
There's already been a number of villains from Andrew Garfield and Tobey Maguire's web-slinging pasts who have made their MCU debuts in the "No Way Home" trailers and teasers, leading people to believe that other old characters will show up as well. Rumored cameos by Garfield and Maguire have been the talk of Hollywood lately, with both actors being bombarded with questions about the upcoming Marvel movie. 
So far, the only familiar faces that will be showing up for good in "No Way Home" — after appearing in previous "Spider-Man" movies for Sony — are Willem Dafoe's Green Goblin ("Spider-Man"), Alfred Molina's Otto Octavius ("Spider-Man 2"), Thomas Haden Church's Sandman ("Spider-Man 3"), Rhys Ifans' the Lizard ("The Amazing Spider-Man"), and Jamie Foxx's Electro ("The Amazing Spider-Man 2"). But there's one more big bad from Peter Parker's cinematic and comic book past that fans are hoping gets re-introduced in a cliff-hanger post-credits scene.
Marvel fans want Harry Osborne to show up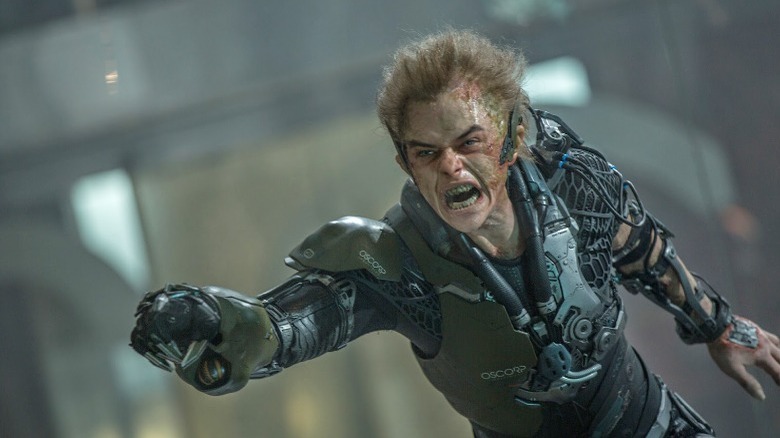 Sony Pictures Releasing
It's an idea that's been floated numerous times on social media and Marvel fan pages — bringing back Harry Osborne. Countless people have propped up this prediction, with several theories appearing earlier this year before anyone even knew about the confirmed Spidey villains in "Spider-Man: No Way Home." One person even made a Reddit thread dedicated to the Harry Osborne concept, which included a detailed description of how the character could appear in a post-credits scene. 
"Peter, May, and Happy are carrying a bunch of luggage up a staircase in a college dorm," explained original poster u/NoReallyHoosierDaddy. "They exchange some dialogue, May says she's sad about Peter leaving, Happy makes a joke about carrying something heavy, whatever. May says, 'Well I hope your roommate will be nice,' Peter says he's nervous about it or something. He opens up the door, his roommate stands up to greet him: 'Hey, I'm Harry Osborn. Nice to meet you!' Cut to black."
The proposed idea sparked loads of replies and comments, with dozens of Redditors agreeing with it. "DUDE this is f***ing sick and I really hope this happens," wrote u/focusandtryagain. "Especially if they can get a big-name actor for Harry. Not saying it's a requirement, but could you imagine walking out of the theater seeing this scene with someone like Timothee Chalamet?" the OP suggested. Osborne had been previously played by Dane DeHaan, but with Willem Dafoe appearing as the Green Goblin, it looks as if Marvel could be going a different route.